---
Summary
As highlighted by the recent deaths of 39 Vietnamese citizens whilst being trafficked into the UK, human trafficking is a growing transnational crime that can lead to the most serious of consequences for its victims. Human trafficking often involves the movement of persons through several transit countries, orchestrated by organized crime groups (OCGs). In the eventual destination country, victims may be exploited again by becoming further victims of sex trafficking. Most commonly, individuals became victims of human trafficking by word-of-mouth in their home country. In the recruitment and trafficking process, OCGs can exploit the secrecy and anonymity that is available through a range of online and digital technologies.
Particularly in the world of sex trafficking, the Internet presents ever-new opportunities to exploit increasingly more victims: OCG networks can operate remotely to "advertise" sex trafficking victims anywhere in the world. Use by OCGs of online forums, message boards and online classified advertisements provide opportunities for law enforcement agencies to identify possible human trafficking activity and the perpetrators within OCGs.
Due to the scale of the problem, the ability of OCGs to operate remotely, and the difficulties associated with victims of trafficking giving evidence, automated analysis of online activity is a critical weapon in the fight against human trafficking. The Modern Slavery Evidence Review (Home Office, 2013) identified that law enforcement agencies should move away from the perceived necessity of victim testimony and focus on other forms of evidence. As such, being able to build a digitally strong and forensically sound case to enable victimless prosecutions is vital. The online activities of OCGs in their trafficking operations results in digital footprints scattered across various web platforms; it is this information that can be used both for successful prosecutions and to better understand the "business models" that OCGs adopt and the ways in which they adapt to new technologies.
This project will develop software tools that can enable law enforcement agencies to analyse images, videos and text automatically on a large scale from the vast network of websites that advertise adult services. The tools will incorporate novel machine learning and data analytic methods to identify both geographical and temporal patterns and links between website postings.
Such website content and data are available openly on a massive scale on the Internet. Machine learning methods combined with image, video and text analytics will be developed to automatically identify similarities and patterns in the content and style of advertisements, which can reveal that the advertisements are being posted by OCGs. With little or no manual intervention large-scale information can thus be extracted rapidly in terms of clustering criminal activities, mapping where victims are being trafficked (often frequently and in groups), and locating and ultimately identifying the perpetrators. The supervisory team combines expertise in image, video and content analytics and machine learning with expertise in criminology, with particular research experience in combatting human trafficking and exploitation.
---
Essential criteria
To hold, or expect to achieve by 15 August, an Upper Second Class Honours (2:1) Degree or equivalent from a UK institution (or overseas award deemed to be equivalent via UK NARIC) in a related or cognate field.
Sound understanding of subject area as evidenced by a comprehensive research proposal
---
Desirable Criteria
If the University receives a large number of applicants for the project, the following desirable criteria may be applied to shortlist applicants for interview.
Publications record appropriate to career stage
A comprehensive and articulate personal statement
Applicants will be shortlisted if they have an average of 75% or greater in a first (honours) degree (or a GPA of 8.75/10). For applicants with a first degree average in the range of 70% to 74% (GPA 3.3): If they are undertaking an Masters, then the average of their first degree marks and their Masters marks will be used for shortlisting.
The University offers the following awards to support PhD study and applications are invited from UK, EU and overseas for the following levels of support:

Department for the Economy (DFE)

The scholarship will cover tuition fees at the Home rate and a maintenance allowance of £15,285 per annum for three years. EU applicants will only be eligible for the fee's component of the studentship (no maintenance award is provided). For Non-EU nationals the candidate must be "settled" in the UK. This scholarship also comes with £900 per annum for three years as a research training support grant (RTSG) allocation to help support the PhD researcher.

Due consideration should be given to financing your studies; for further information on cost of living etc. please refer to: www.ulster.ac.uk/doctoralcollege/postgraduate-research/fees-and-funding/financing-your-studies
---
---
The Doctoral College at Ulster University
---
Reviews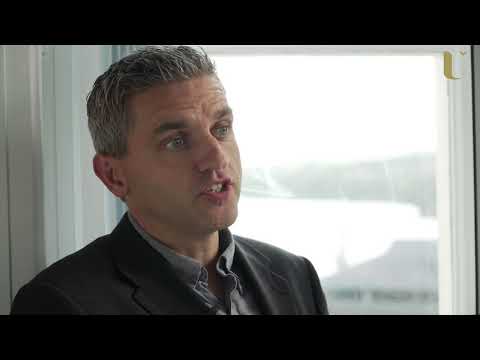 As Senior Engineering Manager of Analytics at Seagate Technology I utilise the learning from my PhD ever day
Adrian Johnston - PhD in Informatics
Watch Video
---

I received the bachelor's of engineering degree in computer science and technology from Shangrao Normal University, Jiangxi, China, in 2013; and the master's degree in computer application and technology from the School of Mathematics and Computer Science, Fujian Normal University, China. When I was pursuing a PhD degree at Ulster University, I continued my research on face recognition and image representation.This long journey has only been possible due to the constant support and encouragement of my first supervisor. I also like to thank my second supervisor for his patience, support and guidance during my research studies. My favourite memory was the days of exercising, gathering and playing with my friends here. If I could speak to myself at the start of my PhD, the best piece of advice I would give myself would be "submit more papers to Journals instead of conferences".
Xin Wei - PhD in Computer Science and Informatics
---

In the whole PhD ordeal, my supervisory team played a tremendous role:- they are three in a million. They are perfect supervisors who perfectly know which milestones or pathways to be taken during research initiatives, and they understand the roles of virtually all stages in the journey of PhD. They showcased superior abilities in managing and motivating me evoking high standards; demonstrating a commitment to excellence. Jane and Haiying guided me as their daughter and Fiona turned out to be the best of friends.I heard from "Eleanor Roosevelt" that "The future belongs to those who believe in the beauty of their dreams." The dream with which I grew up to become a Doctor one day, has finally come true. In the journey of PhD, I embraced that a PhD is not just the highest degree in Education but rather it is a life experience where perseverance is the key. I can never forget words from my external examiner Prof Yike Guo, from Imperial College London. His words
Jyotsna Talreja Wassan - PhD in Computer Science and Informatics
---