---
Summary
Reminiscence, whereby photographs, music and film are used to prompt a discussion of past life events or experiences, is becoming more widespread in dementia care. Reminiscence works on the understanding that memories can be accessed in the early to moderate stages of dementia. It, therefore, draws on a person's strengths and abilities, rather than emphasising their difficulties and losses (Woods et al, 2012).
People living with dementia who are no longer able to remain at home, reside in supported accommodation or care homes. This transition has been widely recognised as distressing for individuals and families and has been associated with multiple losses such as identity, role and function in society (Ryan & McKenna, 2015). Reminiscence had the potential to ease this transition and to support people living with dementia and their carers to maintain their identity and personhood.
The proposed study builds on the InspireD study (Individual specific Reminiscence in Dementia) which designed and tested a reminiscence app for community dwelling people living with dementia and their carers. (https://research.hscni.net/sites/default/files/Executive%20summary%20RD%20Inspired%20final_0.pdf. Recognising the unique needs of people living with dementia in residential care, the proposed feasibility study aims to investigate the impact of a beyspoke reminiscence app on this population group with a specific focus on quality of life, identity and wellbeing.
The objectives are;
1)To develop and test the feasibility of the study in terms the impact of the reminiscence app on people living with mild to moderate dementia in long-term care settings.
2)To explore the views of relatives and care staff on the impact of technology facilitated reminiscence.
3)To maintain identity and promote quality of life and relationship in long-term care settings.
4) To analyse event logging such as patterns of usage (e.g. dates, times, duration and frequency) and reminiscence preferences (e.g. photographs, music, film).
5)To collect Ecological Momentary Assessment (EMA) data, which will enable participants to report on the impact of the reminiscence experience as they are using the app. This will limit the need to depend on memory or recall while also providing the research team with access to additional 'in the moment' data. EMA has a number of advantages over more traditional methods of data collection for people living with dementia. It can both complement and, in part, replace existing methods while permitting a more sensitive and wide ranging assessment of the impact of the app on quality of life and wellbeing (Potts et al, in prep).
6)To explore the extent, if any, to which the reminisce experience facilitates a more positive experience of life in long term residential care settings. This mixed methods study will be conducted in supported accommodation and care home settings and will employ both quantitative and qualitative measures of data collection.
---
AccessNI clearance required
Please note, the successful candidate will be required to obtain AccessNI clearance prior to registration due to the nature of the project.
---
Essential criteria
To hold, or expect to achieve by 15 August, an Upper Second Class Honours (2:1) Degree or equivalent from a UK institution (or overseas award deemed to be equivalent via UK NARIC) in a related or cognate field.
Experience using research methods or other approaches relevant to the subject domain
Sound understanding of subject area as evidenced by a comprehensive research proposal
A comprehensive and articulate personal statement
Clearly defined research proposal detailing background, research questions, aims and methodology
A demonstrable interest in the research area associated with the studentship
---
Desirable Criteria
If the University receives a large number of applicants for the project, the following desirable criteria may be applied to shortlist applicants for interview.
First Class Honours (1st) Degree
Masters at 65%
Practice-based research experience and/or dissemination
Sound understanding of subject area as evidenced by a comprehensive research proposal
Relevant professional qualification and/or a Degree in a Health or Health related area
The University offers the following awards to support PhD study and applications are invited from UK, EU and overseas for the following levels of support:

Department for the Economy (DFE)

The scholarship will cover tuition fees at the Home rate and a maintenance allowance of £15,285 per annum for three years. EU applicants will only be eligible for the fee's component of the studentship (no maintenance award is provided). For Non-EU nationals the candidate must be "settled" in the UK. This scholarship also comes with £900 per annum for three years as a research training support grant (RTSG) allocation to help support the PhD researcher.

Due consideration should be given to financing your studies; for further information on cost of living etc. please refer to: www.ulster.ac.uk/doctoralcollege/postgraduate-research/fees-and-funding/financing-your-studies
---
---
The Doctoral College at Ulster University
---
Reviews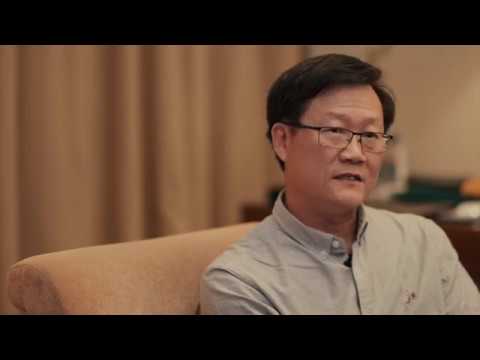 Ulster University has very enhanced independent learning. I strongly recommend my students to go abroad to broaden their vision to get new motivation. I tell them that when studying at Ulster University, they will receive an abundance of knowledge, new experiences and strong technology to enhance their life.
Professor Stenver Lin - PhD Radiology
Watch Video
---

My career has spanned working within the community for both voluntary and statutory organisations. After completing my degree (Psychology) and Masters many years ago I was drawn once again to the academic life and the challenge of a PhD. I was tremendously privileged a secure a fellowship from HSC R&D office to fund my PhD. After having most recently worked within a health Trust supporting family carers, I wanted to investigate the impact of support services for family carers. I knew that male carers were 'hidden' and as such were particularly in need of support, so my PhD was within this area.I'm definitely most proud of MYSELF! My proudest moment was when I initially secured the funding for the PhD. My favorite memories involved data collection with the wonderful interview participants; and also the camaraderie of my PhD peers, who were always on hand to share the laughter... and the tears. I'll never forget.... my viva!
Anne Fee - PhD in Nursing and Health
---

I am a medical doctor by training, graduating from the University of Khartoum. I have a clinical MD in Community Medicine from Sudan Medical Specialization Board and a Masters in Molecular Medicine in from Institute of Endemic Diseses/University of Khartoum. I was the head of the Community Medicine Department at Shendi University in Sudan from 2010 – 2013 before moving to Northern Ireland to complete a Master of Public Health at Queen's University, Belfast. I moved to Northern Ireland to complete a Master's of Public Health at Queen's University, Belfast in 2012/13. I was awarded the Ulster University Vice Chancellor's Research Scholarship (VCRS) to undertake a PhD in the prevalence and risk factors of congenital heart disease in Northern Ireland which contributes to the primary prevention of congenital heart disease in Northern Ireland by determining the extent to which specific maternal risk factors are associated with the risk of having a baby with
Hafi Saad - PhD in Nursing and Health
---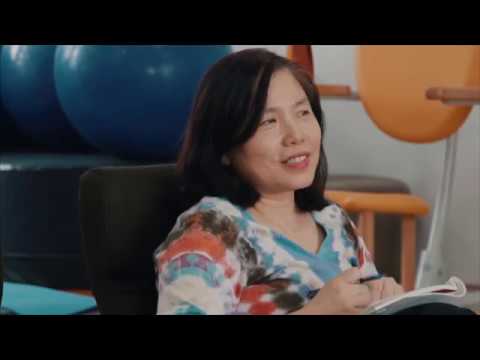 I am currently the Director for the Department of Nursing-midwifery and Women's Heath at NTUNHS. I studied at Ulster University for 3 years and it was a very happy time. Ulster is very good for study, not only in academic work but it also shows you how to be a good teacher.
Professor Chein Huei Kao - PhD Health Science of Nursing
Watch Video
---