---
Summary
Computational Behaviour Analysis (CBA) is an emerging multidisciplinary research area which intends to develop computational models and methods to represent and analyse human behaviour. It achieves this by drawing expertise from computer science, human behaviour research and domain-dependent/application-specific studies such as healthcare, education and transport. The ultimate purpose of CBA is to quantitatively assess human behaviours automatically and objectively, identify long-term patterns and trends, thus recognising changes which can inform or enable advanced applications.
Such advanced applications may include but not limited to:
* automatic detection of the onset of medical conditions in healthcare.
* personalised teaching and learning in education.
* continuous assessment and adaptation of driving behaviour in intelligent transport.
CBA may incorporate quantitative assessment indicating how the quality of relevant behaviours are performed or quantification of changes within their performance. It is built upon, but advances beyond, activity modelling and recognition. In this context the capabilities of existing approaches for modelling human activities, i.e., data mining and machine learning based approaches, and domain and prior knowledge-based approaches, are rather limited.
For measuring and analysing human behaviour, CBA requires:
i.robust bootstrapping techniques for model estimation that draw from both domain related background knowledge and task-specific sample data at different levels of abstraction;
ii.adaptation techniques for data drifting and statistical behaviour modelling;
iii.model alignment techniques that produce metric-like scores for quality assessment;
iv.approaches for unsupervised modelling of "normal" behaviour and automatic detection of deviations from it. Nevertheless, CBA has so far received little attention as the research is still in its infancy.
This project will bridge the aforementioned knowledge gap by focusing on the following key aspects:
a)Free-style activity recognition – building upon our previous work in activity recognition towards recognition of non-predefined, randomly performed, activities by transferring raw sensor data into sequences of semantic events supported by semantic domain characterisation, and then processed by developing continuous progressive activity recognition methods.
b)Robust model estimation for CBA – by developing hybrid modelling approaches that integrate prior domain knowledge for rapid model bootstrapping, and investigating data-driven adaptation techniques to address data drifting and model evolution for personalized CBA. Modelling will focus on integrating hierarchical views on human behaviour at different levels of abstraction.
c)Continuous behaviour assessment – by pursuing quantitative analysis of human behaviour using numerical, metric-like scoring schemes for model alignment, which will also be used for unsupervised change detection in order to recognize abnormalities in sensor data streams.
For personalization the notion of "normality" will be learned automatically from unsupervised analysis of behaviour data. The proposed project is intended to make use of, but also contribute to, extensive expertise of data analytics, IoT, AI and smart environments within the School of Computing. It is aimed at developing generalizable techniques applicable to different use scenarios such as smart healthcare and AI-enabled education. It is expected that the project will generate high-value scientific outputs in top-tier journals and also provide inputs to research grant applications.
---
Essential criteria
To hold, or expect to achieve by 15 August, an Upper Second Class Honours (2:1) Degree or equivalent from a UK institution (or overseas award deemed to be equivalent via UK NARIC) in a related or cognate field.
Sound understanding of subject area as evidenced by a comprehensive research proposal
---
Desirable Criteria
If the University receives a large number of applicants for the project, the following desirable criteria may be applied to shortlist applicants for interview.
Publications record appropriate to career stage
A comprehensive and articulate personal statement
Applicants will be shortlisted if they have an average of 75% or greater in a first (honours) degree (or a GPA of 8.75/10). For applicants with a first degree average in the range of 70% to 74% (GPA 3.3): If they are undertaking an Masters, then the average of their first degree marks and their Masters marks will be used for shortlisting.
---
Funding
The University offers the following awards to support PhD study and applications are invited from UK, EU and overseas for the following levels of support:

Vice Chancellors Research Studentship (VCRS)

Full award (full-time PhD fees + DfE level of maintenance grant + RTSG for 3 years).

This scholarship will cover full-time PhD tuition fees and provide the recipient with £15,000 maintenance grant per annum for three years (subject to satisfactory academic performance). This scholarship also comes with £900 per annum for three years as a research training support grant (RTSG) allocation to help support the PhD researcher.

Vice-Chancellor's Research Bursary (VCRB)

Part award (full-time PhD fees + 50% DfE level of maintenance grant + RTSG for 3 years).

This scholarship will cover full-time PhD tuition fees and provide the recipient with £7,500 maintenance grant per annum for three years (subject to satisfactory academic performance). This scholarship also comes with £900 per annum for three years as a research training support grant (RTSG) allocation to help support the PhD researcher.

Vice-Chancellor's Research Fees Bursary (VCRFB)

Fees only award (PhD fees + RTSG for 3 years).

This scholarship will cover full-time PhD tuition fees for three years (subject to satisfactory academic performance). This scholarship also comes with £900 per annum for three years as a research training support grant (RTSG) allocation to help support the PhD researcher.

Department for the Economy (DFE)

The scholarship will cover tuition fees at the Home rate and a maintenance allowance of £15,285 per annum for three years. EU applicants will only be eligible for the fee's component of the studentship (no maintenance award is provided). For Non-EU nationals the candidate must be "settled" in the UK. This scholarship also comes with £900 per annum for three years as a research training support grant (RTSG) allocation to help support the PhD researcher.

Due consideration should be given to financing your studies; for further information on cost of living etc. please refer to: www.ulster.ac.uk/doctoralcollege/postgraduate-research/fees-and-funding/financing-your-studies
---
Other information
---
The Doctoral College at Ulster University
---
Reviews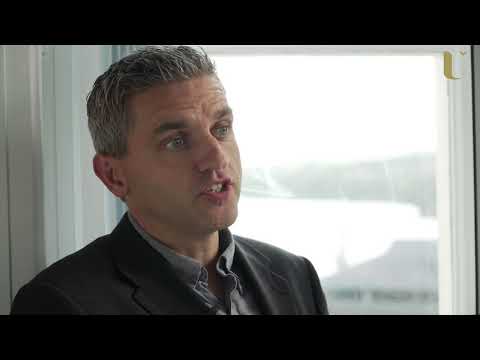 As Senior Engineering Manager of Analytics at Seagate Technology I utilise the learning from my PhD ever day
Adrian Johnston - PhD in Informatics
Watch Video
---