---
Summary
Outdoor impressions have traditionally been measured using traffic counts and daily effective circulation in order to estimate reach. For years, these figures have been the only reliable counts available to measure the reach of out-of-home (OOH) advertising. More recently outdoor impressions take the focus from the number of consumers that can see an advertisement and convert that figure to a more realistic one estimating the number of consumers who actually noticed the advertisement. Often this requires the use of eye-tracking technology and despite the technological advances in making eye-tracking glasses much smaller and lightweight, their use still poses a possible liability in driving situations that some internal review boards are unlikely to approve.
These impression figures (often in weekly increments) are derived from a variety of data, specifically: Daily Effective Circulations (DECs), Census Data, Travel Surveys, Data Modeling, Analytics, and statistical conversion factors, or Visibility Adjustment Indices (VAIs). VAIs take the physical characteristics into consideration when dealing with an outdoor structure. The index is based on eye-tracking related research and visibility research to form the statistical basis of an VAI model. This model takes various factors into account to arrive at the VAI of each inventory. These factors include the placement of the unit, what side of the road it's on when viewed, the distance from traffic when viewed, visibility zone, the type of road it's placed on, whether the unit is illuminated, the size, its angle relative to oncoming traffic and who it's viewed by (vehicular traffic, pedestrian traffic, or both). Other considerations include whether the sign is digital, scrolling or static and the size of each. This project will research and develop computational computer vision approaches to outdoor impression measurement through the use of automated sign recognition technology, saliency detection and demographic data.
---
Essential criteria
To hold, or expect to achieve by 15 August, an Upper Second Class Honours (2:1) Degree or equivalent from a UK institution (or overseas award deemed to be equivalent via UK NARIC) in a related or cognate field.
Experience using research methods or other approaches relevant to the subject domain
---
Desirable Criteria
If the University receives a large number of applicants for the project, the following desirable criteria may be applied to shortlist applicants for interview.
---
Funding
This project is funded by: Digital Natives
The scholarships will cover tuition fees and a maintenance award of £15,009 per annum for three years (subject to satisfactory academic performance). Applications are invited from UK, European Union and overseas students.
---
Other information
---
The Doctoral College at Ulster University
---
Reviews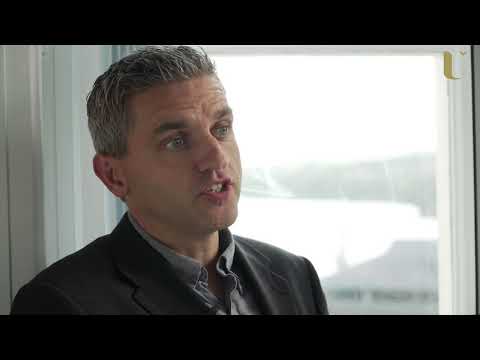 As Senior Engineering Manager of Analytics at Seagate Technology I utilise the learning from my PhD ever day
Adrian Johnston - PhD in Informatics
Watch Video
---

I received the bachelor's of engineering degree in computer science and technology from Shangrao Normal University, Jiangxi, China, in 2013; and the master's degree in computer application and technology from the School of Mathematics and Computer Science, Fujian Normal University, China. When I was pursuing a PhD degree at Ulster University, I continued my research on face recognition and image representation.This long journey has only been possible due to the constant support and encouragement of my first supervisor. I also like to thank my second supervisor for his patience, support and guidance during my research studies. My favourite memory was the days of exercising, gathering and playing with my friends here. If I could speak to myself at the start of my PhD, the best piece of advice I would give myself would be "submit more papers to Journals instead of conferences".
Xin Wei - PhD in Computer Science and Informatics
---

In the whole PhD ordeal, my supervisory team played a tremendous role:- they are three in a million. They are perfect supervisors who perfectly know which milestones or pathways to be taken during research initiatives, and they understand the roles of virtually all stages in the journey of PhD. They showcased superior abilities in managing and motivating me evoking high standards; demonstrating a commitment to excellence. Jane and Haiying guided me as their daughter and Fiona turned out to be the best of friends.I heard from "Eleanor Roosevelt" that "The future belongs to those who believe in the beauty of their dreams." The dream with which I grew up to become a Doctor one day, has finally come true. In the journey of PhD, I embraced that a PhD is not just the highest degree in Education but rather it is a life experience where perseverance is the key. I can never forget words from my external examiner Prof Yike Guo, from Imperial College London. His words
Jyotsna Talreja Wassan - PhD in Computer Science and Informatics
---