Funded PhD Opportunity

A polymersomal based eye-drop formation to enhance delivery of drug payloads to the posterior of the eye.
This project is funded by: Macular Society
Subject: Biomedical Sciences
Summary
Intravitreal Injections (IVIs) are extremely effective for drug delivery, they can deliver large amounts of drug directly into the eye with minimal effect of the medications elsewhere in the body. However, the injections require regular visits to a health care provider and involves the penetration of a hypodermic needle (usually 30 gauge (0.3112 mm diameter)) directly into the eyeball. As well as being unpleasant for the patient, it needs a trained healthcare professional to deliver and therefore requires significant cost and time as well as some risks associated with the IVI, including permanent vision loss.
In order to improve convenience for patients, and reduce the risks and cost of IVIs, this proposal aims to use the latest nanotechnologies to provide an alternative delivery method for drug delivery to the back of the eye. This new delivery system will be formulated into an eye drop to allow for patient self-administration.
The research proposed will involve the use of polymers (large, regularly repeating molecules) to create nanosized vehicles, (some ten thousand times smaller than the hypodermic needle diameter), termed polymersomes. Polymersomes (Ps) will be used as a vehicle to encapsulate the medications and delivery them across the eye, where they will be released from the Ps. To achieve this, we will first prepare and characterise the polymers in our lab, before shaping them into the Ps under specific conditions. How efficient the Ps is at drug encapsulation and release will be determined using standard analytical methods. To improve upon the delivery to the eye, several strategies will be used. The applicants have demonstrated that the incorporation of a positive charge onto the Ps surface, can improve uptake with the negatively charged eye cell surface, in addition by increasing the thickness of the eye drop, this increases contact time with the eyeball and therefore allow more drug to pass through. The system will be tested initially in eye cells grown in the lab, with only the top performing Ps brought forward for testing on mice, this will create the pre-clinical data required for any future human studies.
The potential benefit for patients with macular disease is huge and, if successful, could replace the IVIs completely. The nature of the Ps renders it adaptable to almost every disease medication. For patients suffering from long term chronic illnesses this could lead to an enhanced quality of life.
Essential Criteria
Upper Second Class Honours (2:1) Degree or equivalent from a UK institution (or overseas award deemed to be equivalent via UK NARIC)
Sound understanding of subject area as evidenced by a comprehensive research proposal
Desirable Criteria
If the University receives a large number of applicants for the project, the following desirable criteria may be applied to shortlist applicants for interview.
First Class Honours (1st) Degree
Masters at 65%
Research project completion within taught Masters degree or MRES
Practice-based research experience and/or dissemination
Experience using research methods or other approaches relevant to the subject domain
Work experience relevant to the proposed project
Publications - peer-reviewed
Experience of presentation of research findings
A comprehensive and articulate personal statement
Relevant professional qualification and/or a Degree in a Health or Health related area
Funding
This project is funded by: Macular Society
This scholarship will cover tuition fees at the Home/EU rate and a maintenance allowance of £15,009 per annum for three years.
Other information
The Doctoral College at Ulster University
Launch of the Doctoral College
Current PhD researchers and an alumnus shared their experiences, career development and the social impact of their work at the launch of the Doctoral College at Ulster University.
Watch Video
---
Reviews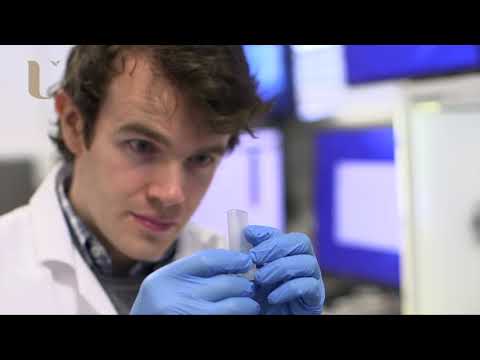 My experience has been great and the people that I have worked with have been amazing
Kieran O'Donnell - 3D printing of biological cells for tissue engineering applications
Watch Video
---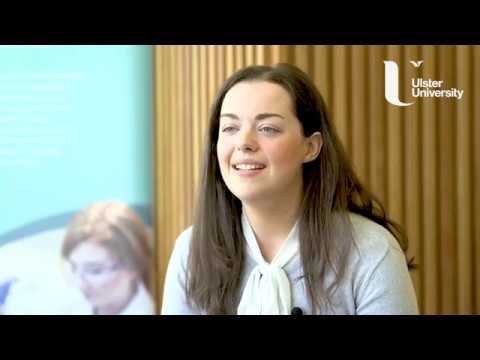 Completing the MRes provided me with a lot of different skills, particularly in research methods and lab skills.
Michelle Clements Clements - MRes - Life and Health Sciences
Watch Video
---
Throughout my PhD I've been provided with continuous support and guidance by my supervisors and the staff at the University.I've also received many opportunities to further enhance my professional development in the form of teaching experience and presenting my work at conferences which will aid in my pursuit of a career in academia or industry.
William Crowe
---
Key Dates
Submission Deadline

Friday 19 July 2019

Interview Date

Late July, early August
Campus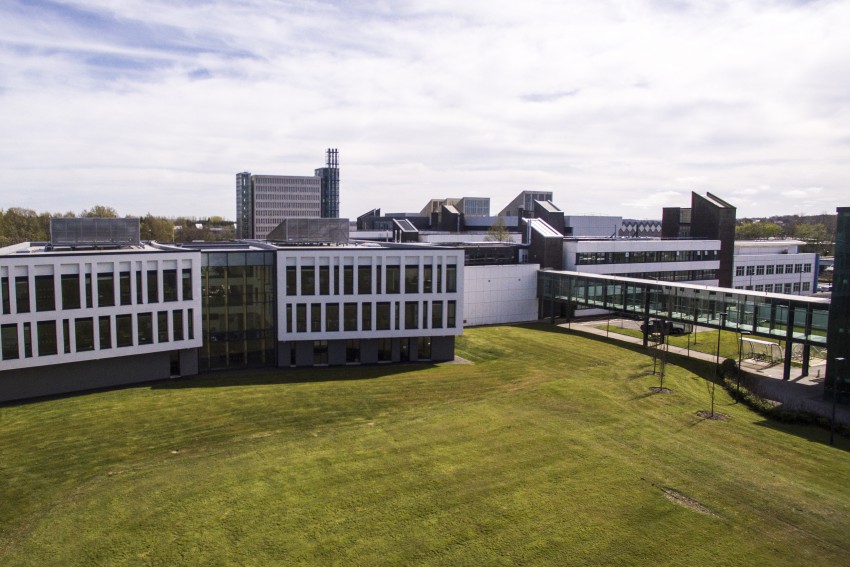 Coleraine campus
Our coastal and riverside campus focussing on science and health
Contact Supervisor
Other Supervisors