---
Summary
Hypertension affects an estimated 15% of pregnancies (National Health Service, 2015) and can lead to more serious hypertensive disorders of pregnancy, including pre-eclampsia and fetal growth restriction (Srinivas et al., 2009). Hypertensive disorders during pregnancy carry risks for both the pregnant woman and the fetus. Currently, hypertension in pregnancy is treated with blood pressure medication, which not only is very costly for health systems, but is also associated with adverse side effects in pregnancy that can be detrimental to the fetus (Rosenthal and Oparil, 2002). Thus, the identification of alternative treatments and prevention strategies for hypertension would be hugely advantageous to maternal and fetal health.
Low maternal folate status has been associated with an increased risk of adverse pregnancy outcomes including gestational hypertension, while some randomised controlled trials (RCTs) have shown that improved folate status may help to prevent these conditions (Kim et al., 2014). Inconsistencies in the evidence could partly be explained by genetic differences among populations. Emerging evidence from this centre and elsewhere have associated homozygosity for the common C677T polymorphism, the TT genotype, in the gene encoding the folate-metabolising enzyme methylenetetrahydrofolate reductase (MTHFR) with hypertension in non-pregnant adults (Newton-Cheh et al., 2009; Horigan et al., 2010; Wilson et al., 2012; Wilson et al., 2013). According to unpublished research from our group, women with the TT genotype in combination with a low riboflavin biomarker status will enter pregnancy with a higher blood pressure compared to CC women and are at an increased risk of developing hypertension (O'Sullivan et al.; under review).
This MRes project builds on this evidence with an overall aim will be to investigate the role of folate and related B vitamins on blood pressure during pregnancy in relation to the MTHFR 677TT genotype and will involve conducting an RCT in a cohort of pregnant women to optimise B vitamin status with the potential to influence blood pressure, and in turn, prevent hypertension in women with the TT genotype. The project will form part of the ongoing OptiPREG study (Optimal nutrition for prevention of hypertension using a personalised approach).
Methods: Women with a singleton pregnancy who are at the start of the second trimester of pregnancy will be recruited from antenatal clinics in Letterkenny General Hospital and will be screened for MTHFR genotype. Those with the TT genotype and age-matched CT pregnant women will be assigned to a double-blinded, RCT with B vitamin supplementation until the end of their pregnancy. Phlebotomy training will be provided and the student will gain experience in running a human trial, recording, storing and analysing results using appropriate statistical methods and in the use of a range of relevant laboratory measures (related to B vitamin status). The student will be required to work closely with the wider OptiPREG team and own or have access to a vehicle.
https://www.ulster.ac.uk/research/institutes/biomedical-sciences/research/nutrition-innovation-centre-for-food-and-health
Additional Criteria
Must own or have access to a vehicle and hold a current clean driver's licence.
---
Essential criteria
Upper Second Class Honours (2:1) Degree or equivalent from a UK institution (or overseas award deemed to be equivalent via UK NARIC)
---
---
Funding
This project is funded by: DSM Nutritional Products
The scholarship will cover tuition fees at the Home and EU rate and a maintenance allowance of £15,009 for one year.
---
Other information
---
The Doctoral College at Ulster University
---
Reviews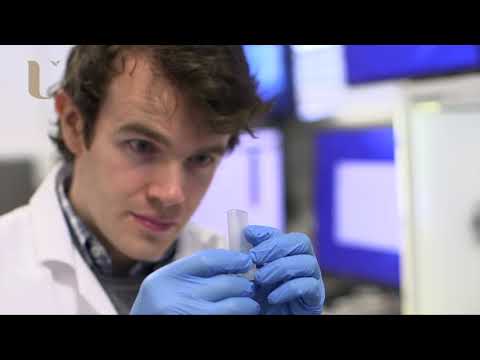 My experience has been great and the people that I have worked with have been amazing
Kieran O'Donnell - 3D printing of biological cells for tissue engineering applications
Watch Video
---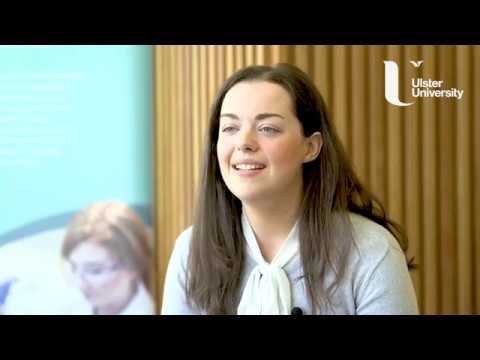 Completing the MRes provided me with a lot of different skills, particularly in research methods and lab skills.
Michelle Clements Clements - MRes - Life and Health Sciences
Watch Video
---
Throughout my PhD I've been provided with continuous support and guidance by my supervisors and the staff at the University.I've also received many opportunities to further enhance my professional development in the form of teaching experience and presenting my work at conferences which will aid in my pursuit of a career in academia or industry.
William Crowe
---