---
Summary
Learning in the early years has significant impact on future achievement and later life chances (Williams et al., 2003). In addition, there is evidence that young children have increasing access to digital technology in the home (OFCOM, 2017). There is current public panic about the impact of this cultural change on child development. However, the evidence-base on the impact of technology on early learning is both scarce and generally of low quality (BPS, 2018).
Therefore, there is significant scope to contribute to a growing body of robust evidence on the impact of technology use on early developmental outcomes. Recent qualitative research by Simms and colleagues has reported that parents use digital technology in the home to scaffold their children's learning of content that parents may find difficult to explain (Cahoon, Cassidy & Simms, 2017).
This project will build on current research in the School of Psychology to objectively measure (a) how children use digital technology and (b) the influence of digital technology on learning outcomes.
The project will use innovative methods to generate robust evidence in an exciting and emerging field. The main experimental work within this project will involve observational work using recently acquired state-of-the-art eye tracking methods (Tobii Pro Spectrum and Glasses) in the new KidLab facility in the School of Psychology. This study will recruit children and their parents to take part in a series of short experiments that will naturalistically track engagement with digital technology and measure learning from these materials.
References
British Psychological Society (2018). Changing behaviour: Children, adolescents and screen use. Download from: https://www.bps.org.uk/news-and-policy/changing-behaviour-children-adolescents-and-screen-use (last accessed 1st April 2019)
Cahoon, A., Cassidy, T., & Simms, V. (2017). Parents' views and experiences of the informal and formal Home Numeracy Environment. Learning, Culture and Social Interaction, 15, 69-79.
OFCOM (2017) . Children and parents: Media use and attitudes report 2017. Download from: https://www.ofcom.org.uk/research-and-data/media-literacy-research/childrens/children-parents-2017 (last accessed 1st April 2019).
Williams, J. Clements, S.,Oleinikova, K. & Tarvin, K. (2003) The Skills for Life survey: A national needs and impact survey of literacy, numeracy and ICT skills. United Kingdom: Department for Education and Skills.
---
Essential criteria
To hold, or expect to achieve by 15 August, an Upper Second Class Honours (2:1) Degree or equivalent from a UK institution (or overseas award deemed to be equivalent via UK NARIC) in a related or cognate field.
---
---
The Doctoral College at Ulster University
---
Reviews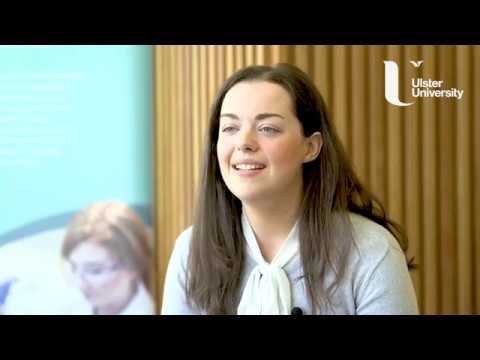 Completing the MRes provided me with a lot of different skills, particularly in research methods and lab skills.
Michelle Clements Clements - MRes - Life and Health Sciences
Watch Video
---

I completed my BSc in Health Studies many years ago and studied part-time through most of my career in child & adolescent mental health completing two MScs in the process. I was privileged to have received a Public Health Agency funded R&D fellowship which allowed me to complete my PhD full-time. I conducted a clinical study focused on autism trait prevalence in people attending specialist gender services in Northern Ireland under the supervision of Professor Gerard Leavey, Dr Michael Rosato and Professor Hugh McKenna.I am proud to have finished my PhD during one of the most challenging years ever. I couldn`t have got through this without the support of my supervisors and experts by experience who supported my research. I`ll never forget the generosity of participants who allowed me some insight into their lives.
Katrin Lehmann - PhD in Psychology, Psychiatry and Neuroscience
---

My name is Nargis Khan and I am originally from Pakistan. I first came to Ulster University to study psychology at the undergraduate level and later joined a doctoral course which I have now successfully completed. I had a fantastic time studying in Ulster at both the undergraduate and postgraduate level. Throughout my PhD, I was well catered for in terms of resources with access to well-stocked libraries full of friendly and helpful staff, funding to travel to conferences, the availability of various courses (e.g., statistics) and above all a supportive and stimulating environment which fostered my academic development. The seminars organised during the term time allowed me to present my work and hear about the research of others across a range of areas. I particularly appreciated the teaching opportunities available to me during my PhD. My supervisors were supportive and generous with their time. Other members of staff in the Psychology department also took a genuine interest in the
Nargis Khan - PhD in Psychology, Psychiatry and Neuroscience
---