Funded PhD Opportunity

Education policy in Northern Iraq

This opportunity is now closed.
This project is funded by: Horizon 2020 Programme, European Union
Subject: Social Work and Social Policy
Summary
The structural character of education in most societies has significant impact on the socialization of citizenship. In this sense education policy offers an ideal means to fortify an ethnic group's understanding of their place in a country. Assimilationist education policies provide the opportunity to reinforce governing language and culture by offering 'single institutions operating according to the values of the dominate tradition, where minority needs and interests are often neglected' . Alternatively, Separatist policies, which are characterised by the provision of 'separate institutions each serving different constituencies with relatively homogeneous populations' are able to transmit exclusive cultural practices, expressing a pride in a divergent identity, marking a group as different from those around them.
Education policy aimed at both content and structure, can serve to strengthen or weaken a group's position within a society and affect inter-group relations. In societies marked by ethno-politics, identity conflict and division, education therefore takes on a distinctly important role, strengthening and weakening government legitimacy. As such education policy is often the most divisive and contested policy within a society experiencing active conflict.
The current academic analysis of education policy within contested societies highlights the mismatch between the desires of the people and their representative political and military elites. delivering education programmes to young people within heavily contested, multi ethnic societies. We would therefore urge prospective candidates to place particular emphasis on the role of front line education staff (street level bureaucrats) in negotiating identity driven policies in schools.
In summary, the research should aim to capture an empirically up-to-date and analytically rigorous account of the experiences of schoolteachers in societies experiencing conflict or contestation.
The successful candidate would be expected to focus on one or two case studies of his or her choice, with priority given to proposals that focus on the Middle East.
Essential Criteria
Upper Second Class Honours (2:1) Degree or equivalent from a UK institution (or overseas award deemed to be equivalent via UK NARIC)
A comprehensive and articulate personal statement
Desirable Criteria
If the University receives a large number of applicants for the project, the following desirable criteria may be applied to shortlist applicants for interview.
Experience using research methods or other approaches relevant to the subject domain
Funding
This project is funded by: Horizon 2020 Programme, European Union
Other information
The Doctoral College at Ulster University
Launch of the Doctoral College
Current PhD researchers and an alumnus shared their experiences, career development and the social impact of their work at the launch of the Doctoral College at Ulster University.
Watch Video
Key Dates
Submission Deadline

Friday 12 April 2019

Interview Date

13 June - 4 July 2019
Campus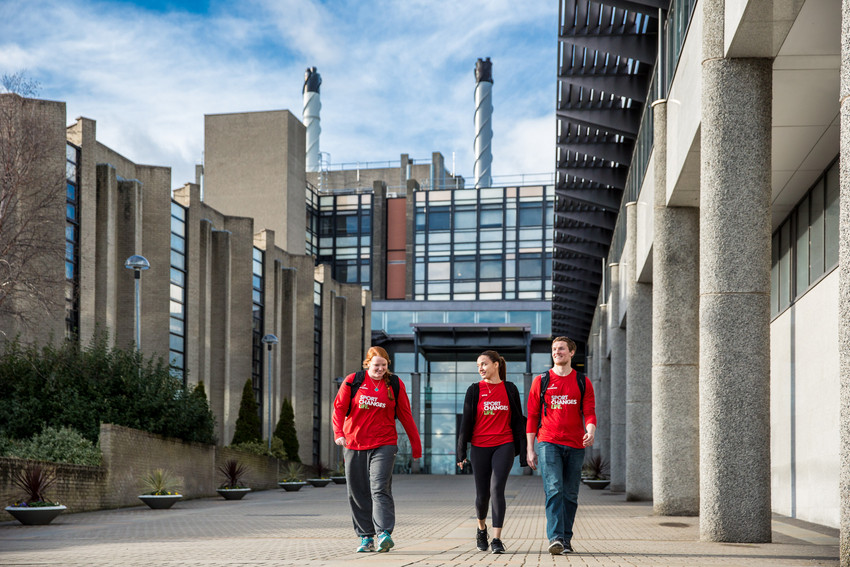 Jordanstown campus
The largest of Ulster's campuses
Contact Supervisor