---
Summary
Primary open-angle glaucoma (POAG) is a leading cause of blindness worldwide affecting over 64 million people. Glaucoma is a complex multifactorial ocular disease with a significant health and socio-economic impact. Our group in combination with national and international collaborators are working on a number of areas to understand the molecular pathology of glaucoma. Using a integrative approach a number of complimentary projects are ongoing to understand the genetics, cellular and molecular mechanisms of glaucoma and develop new pharmacological, gene-based and cell therapies for glaucoma.
The areas we are currently studying include:
1. Role of TGFβ and connective tissue growth factor in glaucoma related fibrosis in the trabecular meshwork and following glaucoma surgery.
2. Oxidative stress and glaucoma pathogenesis
3. Mitochondrial dysfunction in glaucoma
4. MicroRNA gene regulation in glaucoma
5. Stem cell biology of the trabecular meshwork cell using transcriptomics and single cell sequencing
6. The pharmacogenetics and molecular basis for steroid glaucoma
7. Genetics of advanced glaucoma
We now wish to recruit a motivated, hard-working person with a good background in cell biology/genetics/molecular biology and a strong desire to learn new techniques. In turn, we will provide training in a range of cutting-edge approaches, including bioinformatics, transcriptomics, miRNA biology, cell culture, stem cell biology and genetics. The PhD Researcher will be provided with training and support, and will be expected to drive their project forward with the help and guidance of more senior lab members and our collaborators on this project. The applicant will join an ambitious group with national and international collaborations in the UK, US and Ireland.
Methods to be used:
These will include (depending on the specific research focus):
- research-specific skills: genotyping, molecular biology, transcriptomics, bioinformatics, cell biology, DNA sequencing and model systems (cellular, mouse and organ culture, genetics/GWAS.
- generic research skills: critical thinking, IT skills, scientific integrity, ethics, project and time management, scientific writing, presentation skills and public engagement;
- transferable skills: personal effectiveness, oral and written communication skills, networking and teamwork, management and leadership, understanding of research context.
Skills required of applicant:
We are seeking an applicant with good practical laboratory, computer and communication skills and enthusiasm and commitment to work diligently on all aspects of the research project. A background in biomedical sciences, genetics, pharmacology or a related subject would be desirable. Informal enquiries to Prof Colin Willoughby (c.willoughby@ulster.ac.uk) are welcomed.
References:
https://pure.ulster.ac.uk/en/persons/colin-willoughby/publications/
---
Essential criteria
To hold, or expect to achieve by 15 August, an Upper Second Class Honours (2:1) Degree or equivalent from a UK institution (or overseas award deemed to be equivalent via UK NARIC) in a related or cognate field.
Sound understanding of subject area as evidenced by a comprehensive research proposal
---
Desirable Criteria
If the University receives a large number of applicants for the project, the following desirable criteria may be applied to shortlist applicants for interview.
First Class Honours (1st) Degree
Masters at 65%
Research project completion within taught Masters degree or MRES
Practice-based research experience and/or dissemination
Experience using research methods or other approaches relevant to the subject domain
Work experience relevant to the proposed project
Publications - peer-reviewed
Experience of presentation of research findings
A comprehensive and articulate personal statement
Relevant professional qualification and/or a Degree in a Health or Health related area
---
Funding
This is a self-funded PhD opportunity.
The successful applicant will be expected to provide the funding for tuition fees, living expenses, attendance at conferences (around £1,500) and research costs of £10,000 per year. There is NO funding attached to this project. Details of costs can be found on the University website. We have a thriving international researcher community and encourage applications from students of any nationality able to fund their own studies or who wish to apply for their own funding.
---
Other information
---
The Doctoral College at Ulster University
---
Reviews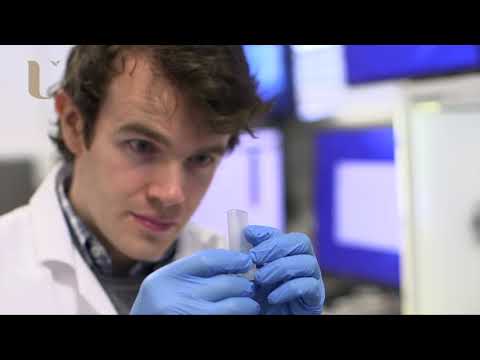 My experience has been great and the people that I have worked with have been amazing
Kieran O'Donnell - 3D printing of biological cells for tissue engineering applications
Watch Video
---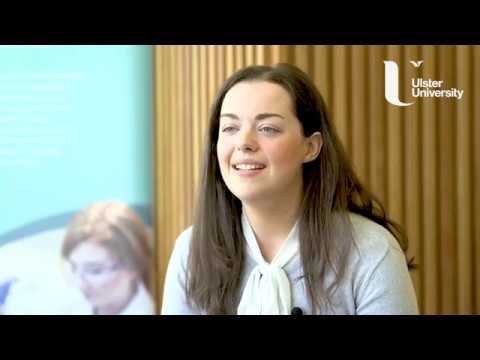 Completing the MRes provided me with a lot of different skills, particularly in research methods and lab skills.
Michelle Clements Clements - MRes - Life and Health Sciences
Watch Video
---

Throughout my PhD I've been provided with continuous support and guidance by my supervisors and the staff at the University.I've also received many opportunities to further enhance my professional development in the form of teaching experience and presenting my work at conferences which will aid in my pursuit of a career in academia or industry.
William Crowe
---