---
Summary
Primary open-angle glaucoma (POAG) is a leading cause of blindness worldwide affecting over 64 million people. The eye maintains a constant pressure by continuously producing fluid (called aqueous humour) while an equal amount of the fluid drains out of the eye through what's known as the trabecular meshwork. In the most common type of glaucoma, known as 'primary open-angle glaucoma', the trabecular meshwork becomes blocked slowly over time. As pressure in the eye mounts the optic nerve becomes damaged, leading to serious, irreversible sight loss if left untreated. Lowering IOP is the only clinical therapy currently available to treat glaucoma.
None of the current pharmacological agents target the pathological changes in the trabecular meshwork, which result in elevated IOP. The disease in the trabecular meshwork is therefore unchecked, and as such is progressive, and so the IOP continues to rise requiring further medical or surgical interventions. Even when surgery is undertaken fibrosis and scarring can lead to failure. Fibrosis in glaucoma is driven by a protein called transforming growth factor β (TGFβ) and by oxidative stress. Both these stimuli alter the levels of a protein called NOX4 and a novel class of small genes in tissue called microRNAs. These microRNAs control fibrosis and oxidative stress leading scientists to name them 'redoxifibromiRs'.
The specific impact of manipulating NOX4 expression with pharmacological inhibitors or redoxifibromiRs to inhibit or reduce scarring could herald the generation of a new class of therapeutics for the medical and surgical management of glaucoma. Our laboratory is actively working on the role of TGFβ in glaucoma related fibrosis and the role of miRNAs using cell lines, patient-derived cells, transgenic models and an ex-vivo eye perfusion model combined with high-throughput genomic sequencing technologies. We wish to recruit a motivated, hard-working student with a good background in cell biology/genetics/molecular biology. The lab group is committed to the highest research standards and will provided training and support.
This is a prestigious funded PhD from the Royal College of Ophthalmologists and International Glaucoma Association and the successful applicant will join an ambitious group with national and international collaborations in the UK, US and Ireland.
Methods to be used:
The PhD Researcher will be trained in a broad context of ocular and miRNA biology, biology of glaucoma, ROS signalling and epigenetics. This will include:
- research-specific skills related to glaucoma and miRNA biology (in vitro cell culture and novel organ culture model of glaucoma), bioinformatics and molecular approaches (tools predicting miRNA targets, molecular biology techniques, including gene and protein expression analyses, molecular cloning, gene expression manipulations in vitro/in vivo);
- generic research skills: critical thinking, IT skills, scientific integrity, ethics, project and time management, scientific writing, presentation skills and public engagement;
- transferable skills: personal effectiveness, oral and written communication skills, networking and teamwork, management and leadership, understanding of research context.
Objectives of the Research:
The project aim is to understand the interplay between TGFβ and NOX4 signalling and the role of redoxifibromiRs in the development of fibrosis in glaucoma in order to develop new treatments.
1. To investigate global changes in mRNA/miRNA expression in human trabecular meshwork cells experiencing oxidative stress using small RNA and RNA-Seq.
2. To validate dysregulated miRNA expression in response to oxidative stress in human trabecular stress using bioinformatic modelling and cell-based assays.
3. To identify the potential of 'redoxifibromiRs' to perform phenotypic rescue of ROS-induced fibrosis.
4. To assess the potential therapeutic relevance of redoxifibromiRs in glaucoma models.
Skills required of applicant:
We are seeking an applicant with good practical laboratory, computer and communication skills and enthusiasm and commitment to work diligently on all aspects of the research project. A background in biomedical sciences, genetics, pharmacology or a related subject would be desirable. Informal enquiries to Prof Colin Willoughby (c.willoughby@ulster.ac.uk) are welcomed.
References:
https://pure.ulster.ac.uk/en/persons/colin-willoughby/publications/
---
Essential criteria
Upper Second Class Honours (2:1) Degree or equivalent from a UK institution (or overseas award deemed to be equivalent via UK NARIC)
---
Desirable Criteria
If the University receives a large number of applicants for the project, the following desirable criteria may be applied to shortlist applicants for interview.
First Class Honours (1st) Degree
Masters at 65%
Research project completion within taught Masters degree or MRES
Practice-based research experience and/or dissemination
Experience using research methods or other approaches relevant to the subject domain
Work experience relevant to the proposed project
Publications - peer-reviewed
Experience of presentation of research findings
A comprehensive and articulate personal statement
Relevant professional qualification and/or a Degree in a Health or Health related area
---
Funding
This project is funded by: International Glaucoma Association
This scholarship is will cover tuition fees at the Home/EU rate and a maintenance award of £15,220 per annum for three years.
---
Other information
---
The Doctoral College at Ulster University
---
Reviews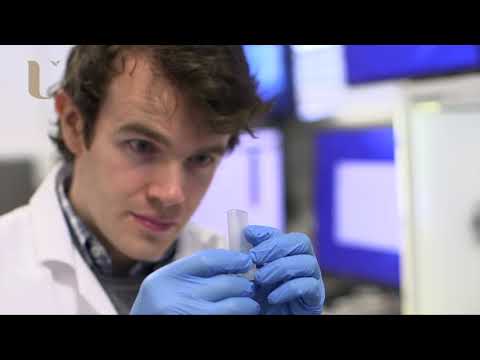 My experience has been great and the people that I have worked with have been amazing
Kieran O'Donnell - 3D printing of biological cells for tissue engineering applications
Watch Video
---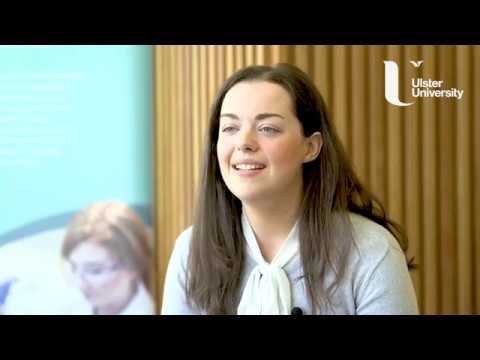 Completing the MRes provided me with a lot of different skills, particularly in research methods and lab skills.
Michelle Clements Clements - MRes - Life and Health Sciences
Watch Video
---
Throughout my PhD I've been provided with continuous support and guidance by my supervisors and the staff at the University.I've also received many opportunities to further enhance my professional development in the form of teaching experience and presenting my work at conferences which will aid in my pursuit of a career in academia or industry.
William Crowe
---