---
Summary
Diabetes mellitus is reaching epidemic proportions globally, and despite the range of currently available anti-diabetes medications, many people still have inadequate metabolic control [1]. Arguably, one of the biggest success stories in recent times has been the discovery and clinical realisation of exendin-4, a peptide originally isolated from the saliva of the venomous Gila monster (Heloderma suspectum) lizard. Exendin-4 has been chemically developed into exenatide (Byetta) and was approved by the FDA in 2005 [2].
In relation to this, a key focus of our laboratory for many years has been drug discovery, and our recent unpublished data has uncovered a novel peptides derived from tarantula spider venom. These peptides have been shown to be non-toxic to pancreatic beta-cells and stimulates insulin secretion. Furthermore, acute in vivo studies indicate that the novel peptides lowers blood glucose concentrations in normal and diabetic rodents. Thus, spider venom derived peptides offer an exciting new anti-diabetes opportunity.
To extend these important observations and progress a possible novel therapeutic drug regimen for diabetes, we propose to:
*Discover novel, potential antidiabetic, venom-edrived peptides from various spiders belonging to the Theraphosidae family
*Elucidate the mechanism of action of novel venom derived peptides in pancreatic islet cells.
*Assess metabolic benefits of repeated daily dosing with novel peptides in preclinical models of obesity-diabetes.
*Determine the molecular mechanisms involved in the beneficial effects.
A wide range of methods are required for this study including peptide synthesis, HPLC purification of peptides, mass-spectrometry, in vitro insulin secretion studies, PCR and Western blot, longer term in vitro culturing, assessment of markers of proliferation and apoptosis, in vitro radio-receptor binding studies, animal studies in normal rodents as well as rodent models of obesity-diabetes, tissue gene expression studies, blood biochemistry assessments, DXA scanning and measurement of body fat, indirect calorimetry measurements, behavioural analysis and use of assays including ELISA and RIA technologies. This will provide excellent training in a wide variety of important research techniques.
References
1. Reach G, Pechtner V, Gentilella R, Corcos A, Ceriello A. Clinical inertia and its impact on treatment intensification in people with type 2 diabetes mellitus. Diabetes Metab. 2017: S1262-3636(17)30467-6.
2. Holst JJ. Glucagon-like peptide-1: from extract to agent. The Claude Bernard Lecture, 2005. Diabetologia. 2006 Feb;49(2):253-60.
---
Essential criteria
Upper Second Class Honours (2:1) Degree or equivalent from a UK institution (or overseas award deemed to be equivalent via UK NARIC)
Sound understanding of subject area as evidenced by a comprehensive research proposal
---
Desirable Criteria
If the University receives a large number of applicants for the project, the following desirable criteria may be applied to shortlist applicants for interview.
First Class Honours (1st) Degree
Masters at 65%
Research project completion within taught Masters degree or MRES
Practice-based research experience and/or dissemination
Experience using research methods or other approaches relevant to the subject domain
Work experience relevant to the proposed project
Publications - peer-reviewed
Experience of presentation of research findings
A comprehensive and articulate personal statement
Relevant professional qualification and/or a Degree in a Health or Health related area
---
Funding
This project is funded by: Diabetes UK
This scholarship will cover tuition fees at home/EU rate and a maintenance allowance of at least £17,000.
---
Other information
---
The Doctoral College at Ulster University
---
Reviews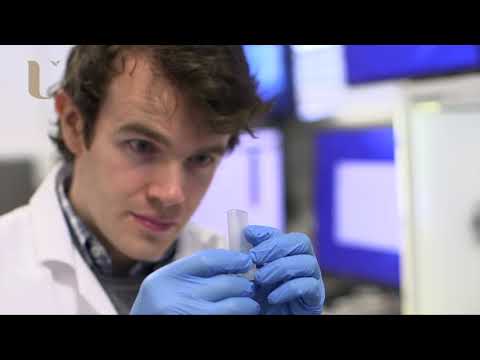 My experience has been great and the people that I have worked with have been amazing
Kieran O'Donnell - 3D printing of biological cells for tissue engineering applications
Watch Video
---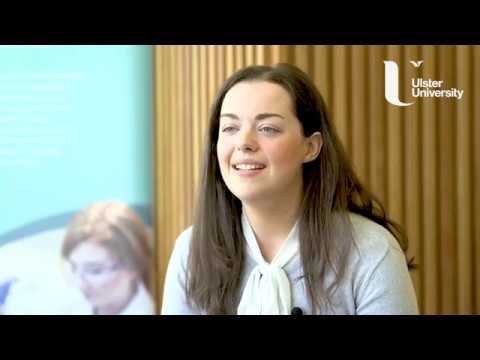 Completing the MRes provided me with a lot of different skills, particularly in research methods and lab skills.
Michelle Clements Clements - MRes - Life and Health Sciences
Watch Video
---
Throughout my PhD I've been provided with continuous support and guidance by my supervisors and the staff at the University.I've also received many opportunities to further enhance my professional development in the form of teaching experience and presenting my work at conferences which will aid in my pursuit of a career in academia or industry.
William Crowe
---