Funded PhD Opportunity

A Critical Analysis of Digital Education in schools in Northern Ireland

This opportunity is now closed.
Subject: Education
Summary
For more than 30 years the School of Education at Ulster University was centrally involved in the development of education technology in schools, adapting the protean waves of technologies to both lesson content and pedagogical approaches and enabling student teachers to act as ambassadors for the latest education technologies. It might be considered that Northern Ireland is fortunate to have a managed system for ICT hardware and networking (Classroom 2000, C2K) and there have been episodic CPD schemes for teachers, focused on both technology and pedagogy.
However, in recent years, CPD for the latter has diminished substantially, even as the technology has moved inexorably forward. In addition, having once been an exemplar of best practice, Northern Ireland is the only part of the UK not to have a Digital Education/Education Technology strategy.
Proposals designed to investigate the current status and impact of education technology, with a specific focus on teaching and learning, are particularly welcome. Research designs may wish to draw on previous studies from Ulster University and elsewhere.
References
Gardner, J & Galanouli, D (2004) Research into Information and Communications Technology in Education: disciplined enquiries for telling stories better, Technology, Pedagogy and Education, 13(2) 147-162
Galanouli D, Murphy CA & Gardner J (2004), Teachers' perceptions of the effectiveness of ICT-competence training.Computers and Education, 43(1-2) 63-80
McNair V & Galanouli D (2002) Information and Communications Technology in Teacher Education: Can a reflective portfolio enhance reflective practice? Journal of Information Technology for Teacher Education, 11(2) 181-196
Galanouli D & McNair V (2001) 'Students' perceptions of ICT-related support in teaching placements.', Journal of Computer Assisted Learning, 17(4) 396-409
Galanouli D & Collins J (2000) Using unmediated computer conferencing to promote reflective practice and confidence-building in initial teacher education, Journal of Information Technology for Teacher Education, 9(2) pp 237-254
Roger Austin, Angela Rickard & Jacqueline Reilly (2017) Face-to-face contact in blended learning for intercultural education: the role of teachers, Irish Educational Studies, 36:3, 323-340, DOI: 10.1080/03323315.2017.1327364
R Austin, B Hunter, L Hollywood - Computers in Human Behavior (2015) - Elsevier, Supporting community cohesion through ICT: The epartners programme in Northern Ireland
M Selinger, R Austin - Technology, Pedagogy and Education (2003) - Taylor & Francis; A comparison of the influence of government policy on information and communications technology for teacher training in England and Northern Ireland.
Websites:
Northern Ireland Council for the Curriculum Education and Assessment (CCEA) http://www.nicurriculum.org.uk/curriculum_microsite/local_global_citizenship/index.asp
DE: ICT in schools https://www.education-ni.gov.uk/articles/ict-schools
Learning in Digital Wales http://resources.hwb.wales.gov.uk/VTC/2015/02/10/lidw_overview_february_2015.pdf
Essential Criteria
Upper Second Class Honours (2:1) Degree or equivalent from a UK institution (or overseas award deemed to be equivalent via UK NARIC)
Experience using research methods or other approaches relevant to the subject domain
Sound understanding of subject area as evidenced by a comprehensive research proposal
A comprehensive and articulate personal statement
Research proposal of 1500 words detailing aims, objectives, milestones and methodology of the project
Research proposal of 2000 words detailing aims, objectives, milestones and methodology of the project
Desirable Criteria
If the University receives a large number of applicants for the project, the following desirable criteria may be applied to shortlist applicants for interview.
For VCRS Awards, Masters at 75%
Completion of Masters at a level equivalent to commendation or distinction at Ulster
A comprehensive and articulate personal statement
Funding
Vice Chancellors Research Scholarships (VCRS)

The scholarships will cover tuition fees and a maintenance award of £15,009 per annum for three years (subject to satisfactory academic performance). Applications are invited from UK, European Union and overseas students.

DFE

The scholarship will cover tuition fees at the Home rate and a maintenance allowance of £15,009 per annum for three years. EU applicants will only be eligible for the fees component of the studentship (no maintenance award is provided).  For Non EU nationals the candidate must be "settled" in the UK.
Other information
The Doctoral College at Ulster University
Launch of the Doctoral College
Current PhD researchers and an alumnus shared their experiences, career development and the social impact of their work at the launch of the Doctoral College at Ulster University.
Watch Video
Key Dates
Submission Deadline

Monday 18 February 2019

Interview Date

March 2019
Campus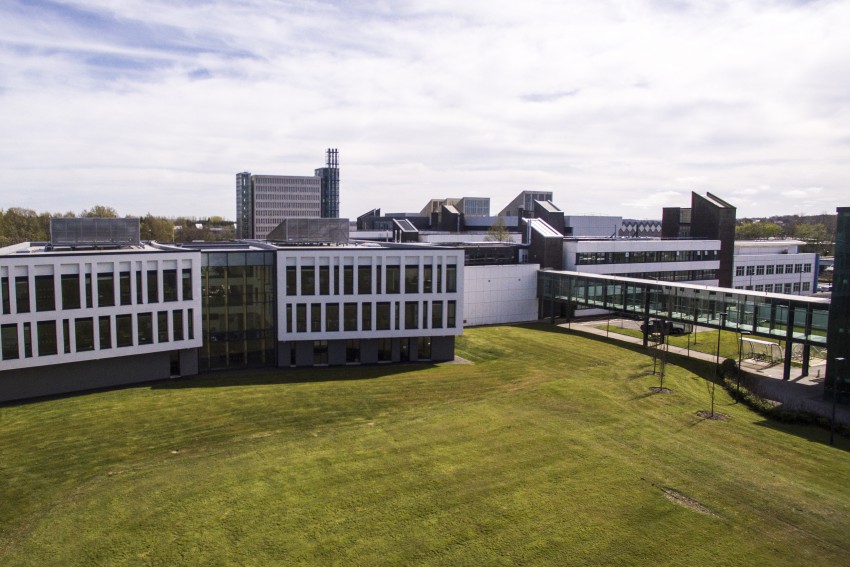 Coleraine campus
Our coastal and riverside campus focussing on science and health
Contact Supervisor
Other Supervisors