---
Summary
It is estimated that over two-thirds of women experience Pregnancy-Related Low Back Pain (P-RLBP) and the pain may be severe enough to interfere with work, daily activities and sleep. Furthermore, women who experience P-RLBP in one pregnancy may continue to experience problems post-delivery and/or with subsequent pregnancies.
Preliminary findings from a cohort study by Dr Dianne Liddle, that attained insight from 200 pregnant women, suggest that many women are choosing to self-medicate with over-the-counter painkillers, with little input from health care professionals. There is a growing concern of such behaviours, as the effect of these medications on the unborn foetus is one of critical importance and little is known about the long-term impact. Furthermore, pressures on the health service are steadily increasing.
Therefore, a more effective method is needed to identify the most suitable form of invention in a timely fashion.

ICT is projected to be a key facilitator in enhancing how we operate our health services. As such, the PhD project will build upon the survey findings from Dr Liddle's work, and, through her expertise in this field, it will involve the development of an intelligent system for gathering information about women's on-going experiences and management of P-RLBP as it occurs.

This PhD would go beyond current state-of-the-art by using artificial intelligence (AI) on the data to allow for better targeted information to the patient as their condition changes before, during and after pregnancy.

This could lead to patient centred condition control via a dedicated App that would suggest exercise, appropriately tailored to the stage of pregnancy, to significantly reduce P-RLBP more than usual care alone. Stratifying women into different levels of need would help alert health care professionals that an intervention is needed and therefore provide an individually tailored programme to better meet their needs. The project will have these main overarching objectives:
1. To discover key requirements and scientific underpinnings from the existing datasets, combined with Dr Liddle's guidance/expertise and literature. Methods such as AI, statistical analysis, and logistic regression analysis will be employed.
2. From these requirements and review of the state-of-the-art in the domain of P-RLBP, and relevant health tools/devices, a prototype tool will be developed tailored to pregnancy. Whereby the existing data collection occurred a maximum of 4 times for the participant, this tool will enable a much higher frequency of reporting, (i.e. pain levels/location, quality of life, function) enabling a comprehensive and enriched overview of the history and occurrence to be achieved.
3. The prototype will be deployed to enable data collection. A dashboard for Dr Liddle will show the current state of the user to assist decision making and further refine intervention strategies for the health personnel, and provide insight to refine the system further.
---
Essential criteria
To hold, or expect to achieve by 15 August, an Upper Second Class Honours (2:1) Degree or equivalent from a UK institution (or overseas award deemed to be equivalent via UK NARIC) in a related or cognate field.
---
Desirable Criteria
If the University receives a large number of applicants for the project, the following desirable criteria may be applied to shortlist applicants for interview.
First Class Honours (1st) Degree
Masters at 65%
The University offers the following awards to support PhD study and applications are invited from UK, EU and overseas for the following levels of support:

Department for the Economy (DFE)

The scholarship will cover tuition fees at the Home rate and a maintenance allowance of £15,285 per annum for three years. EU applicants will only be eligible for the fee's component of the studentship (no maintenance award is provided). For Non-EU nationals the candidate must be "settled" in the UK. This scholarship also comes with £900 per annum for three years as a research training support grant (RTSG) allocation to help support the PhD researcher.

Due consideration should be given to financing your studies; for further information on cost of living etc. please refer to: www.ulster.ac.uk/doctoralcollege/postgraduate-research/fees-and-funding/financing-your-studies
---
---
The Doctoral College at Ulster University
---
Reviews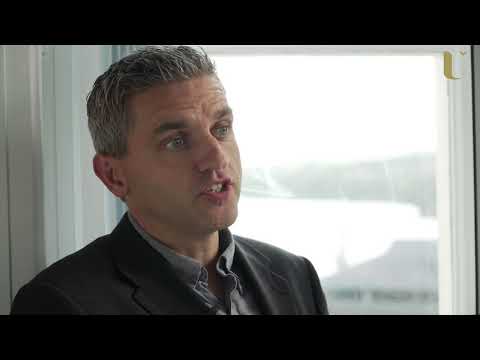 As Senior Engineering Manager of Analytics at Seagate Technology I utilise the learning from my PhD ever day
Adrian Johnston - PhD in Informatics
Watch Video
---

I received the bachelor's of engineering degree in computer science and technology from Shangrao Normal University, Jiangxi, China, in 2013; and the master's degree in computer application and technology from the School of Mathematics and Computer Science, Fujian Normal University, China. When I was pursuing a PhD degree at Ulster University, I continued my research on face recognition and image representation.This long journey has only been possible due to the constant support and encouragement of my first supervisor. I also like to thank my second supervisor for his patience, support and guidance during my research studies. My favourite memory was the days of exercising, gathering and playing with my friends here. If I could speak to myself at the start of my PhD, the best piece of advice I would give myself would be "submit more papers to Journals instead of conferences".
Xin Wei - PhD in Computer Science and Informatics
---

In the whole PhD ordeal, my supervisory team played a tremendous role:- they are three in a million. They are perfect supervisors who perfectly know which milestones or pathways to be taken during research initiatives, and they understand the roles of virtually all stages in the journey of PhD. They showcased superior abilities in managing and motivating me evoking high standards; demonstrating a commitment to excellence. Jane and Haiying guided me as their daughter and Fiona turned out to be the best of friends.I heard from "Eleanor Roosevelt" that "The future belongs to those who believe in the beauty of their dreams." The dream with which I grew up to become a Doctor one day, has finally come true. In the journey of PhD, I embraced that a PhD is not just the highest degree in Education but rather it is a life experience where perseverance is the key. I can never forget words from my external examiner Prof Yike Guo, from Imperial College London. His words
Jyotsna Talreja Wassan - PhD in Computer Science and Informatics
---