Funded PhD Opportunity

A Comparative Analysis of Public Value Generation in Forensic Services

This opportunity is now closed.
Subjects: Social Work and Social Policy and Business and Management Studies
Summary
Overview
This proposed interdisciplinary doctoral research will attach to a research project led by Ulster University in collaboration with the Forensic Services Leadership Board (FSLB). The FSLB provides a layer of governance for forensic services provision within Forensic Science Northern Ireland (FSNI) and the PSNI's Scientific Support Branch. This research project is underpinned by a unique practitioner-academic team involving criminology, economics, and public administration experts from Ulster, and analysts from FSNI, PSNI, FSLB, and the Strategic Investment Board. Public Value Public value theory responds to economic reductionist approaches to public administration and public policy, by developing a set of new conceptual tools that are able to detect the complex ways public services produce value, which can then be quantified, measured and analysed with scientific rigour.
This approach is seen as a new paradigm for decision making and evaluation in the public service that overcomes some of the documented limitations associated with neoliberal models of analysis. With respect to forensic services, public value theory offers a framework for understanding how delivery models, strategy, investment priorities, and public entrepreneurship within forensic services, shape the forms and volume of value felt within the criminal justice system, and by society more widely.
The Team and our Existing Project There are a number of highly innovative interdisciplinary features to this research essential to its scholarly and social impact. First, the research team has developed a mixed public administration methodology grounded in q-method for detecting the diverse forms of public value that forensic services produces for the criminal justice system and its key stakeholders – this methodology will be guided by a criminal justice systems approach. Second, we have built units of analysis attached to these public values forensic services produces, that can be populated with longitudinal data using a range of qualitative and quantitative sources, that will be modelled using analytical techniques drawn from economics.
The Doctoral Project
The PhD researcher will be responsible for conducting a comparative study that draws on these tools to examine how different models of forensic service delivery, impact on the type and volume of public values generated. The proposed case studies are Northern Ireland, Scotland and England/Wales, however, there is flexibility with respect to case selection. The PhD researcher will be supervised by an interdisciplinary team, and a representative from the Strategic Investment Board. Drawing on this support the interdisciplinary project will make a significant contribution to public administration, criminology, and public management, in addition to impacting on the practice of governmental stakeholders in Northern Ireland, Scotland and England/Wales.
Applicants
We encourage applicants with a background in either public administration, public policy, economics, criminology or cognate fields. Mix-methods experience will be an advantage. Prospective applicants are strongly encouraged to contact Professor Kristian Lasslett in advance of submitting their proposal. The proposal should demonstrate that the applicant has a basic understanding of public value theory, and is capable of designing an appropriate methodology for conducting a comparative study that examines the public value generated through different forensic services models.
Essential Criteria
Upper Second Class Honours (2:1) Degree or equivalent from a UK institution (or overseas award deemed to be equivalent via UK NARIC)
Research proposal of 2000 words detailing aims, objectives, milestones and methodology of the project
Desirable Criteria
If the University receives a large number of applicants for the project, the following desirable criteria may be applied to shortlist applicants for interview.
A comprehensive and articulate personal statement
Funding
DFE

The scholarship will cover tuition fees at the Home rate and a maintenance allowance of £15,009 per annum for three years. EU applicants will only be eligible for the fees component of the studentship (no maintenance award is provided).  For Non EU nationals the candidate must be "settled" in the UK.
Other information
The Doctoral College at Ulster University
Launch of the Doctoral College
Current PhD researchers and an alumnus shared their experiences, career development and the social impact of their work at the launch of the Doctoral College at Ulster University.
Watch Video
Key Dates
Submission Deadline

Monday 18 February 2019

Interview Date

25 to 27 March 2019
Campus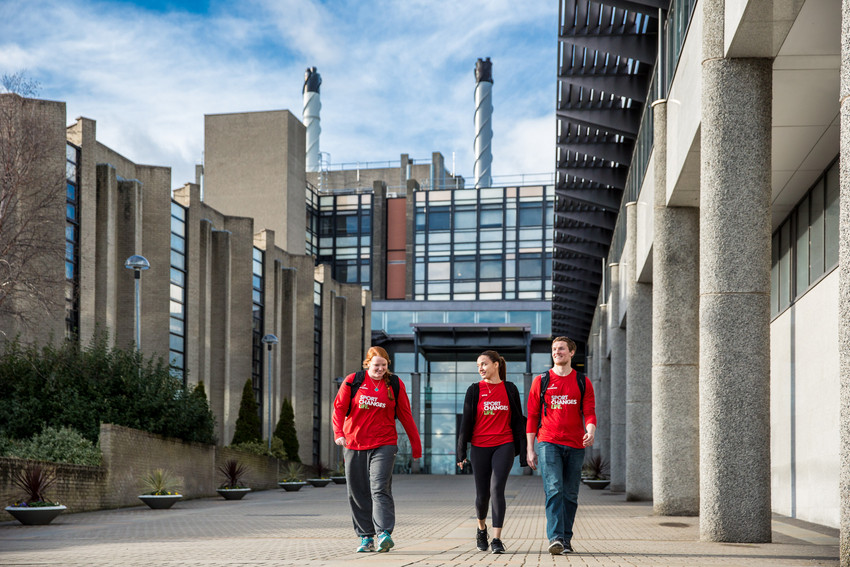 Jordanstown campus
The largest of Ulster's campuses
Contact Supervisor
Other Supervisors