Funded PhD Opportunity

Financial Crimes and the British Banking Sector: Mapping and Comparing Illicit Bank Repertoires

This opportunity is now closed.
Subject: Social Work and Social Policy
Summary
Summary
Since WWII, the UK finance sector has accumulated significant power and influence in Westminster, the City of London and British Overseas Territories. This influence has been leveraged to forge what has been described as a financial 'spiders web'. The City of London and British Overseas Territories, in particular, have become prime conduits for international illicit financial flows. Within this 'spider's web', British banks are a critical spoke. However, there has been no systematic criminological study conducted on the institutional methods, structures, cultures, and motivations, that underpin financial crimes in the British banking sector. This signals the significant methodological challenges associated with research on highly secretive institutions implicated in corporate criminality.
This doctoral project will help pioneer a new open source data-set, the British Financial Crimes Database, that addresses this challenge. Using a range of open-source investigative techniques (training will be provided), the doctoral researcher will collate in a single database, court judgements, deferred prosecution agreements, international arbitration decisions, asset forfeiture records, commissions of inquiry/regulator/parliamentary reports, etc., globally, which document UK Bank involvement in financial crimes.
Technical support for the database will be provided by an industry partner. By collating and connecting together records produced by organisations with subpoena and prosecutorial powers, a more panoramic view can be obtained into secretive corporate practices. Drawing on this database, the exemplary sampling method will be used to conduct a case study on British banks in three areas; money laundering, bribery and fraud/manipulation (three cases in total, one in each area).
This sampling method involves selecting cases that are representative of a wider population. What makes a case exemplary, is access to sufficient sources to richly populate the case, which may not be possible for the wider population. The database will determine which representative cases are potentially exemplary, based upon the availability of documentary sources, which will be supplemented by semi-structured interviews. Pattern matching techniques will be used to understand the method, mechanisms, and enabling environments, that banks exploit to commit financial crimes. Crucially this study will look to plot cross-case patterns, in addition to noting distinctions specific to the crime type.
This research will make an original and significant contribution to the literature on corporate crime, financial crime, and corruption, by producing a systematic data-set on the criminogenic role played by British banks. It will also develop original findings on open source investigative methods, developing granular understandings of the open sources available on British banks, and their respective strengths, weaknesses and limitations.
This research will be supervised by Professor Lasslett who is one of the leading global authorities on grand corruption and financial crimes, with support from two economists, Dr Duffy and Dr Bunyan. They will ensure the successful applicant is supported to understand critical technical dimensions of the UK finance sector.
Applicants
Applications from candidates with a background in either criminology, finance, economics, or cognate areas is welcomed. The proposal should demonstrate that the applicant has an understanding of the role which British banks play in international financial crime and corruption. The proposal should focus on how the three case studies might be methodologically developed and implemented, and how any ethical challenges might be dealt with. Ulster University will be provide extensive training in open source intelligence gathering, and investigative research methods.
Prospective candidates are strongly advised to contact Professor Lasslett before submitting their application.
Essential Criteria
Upper Second Class Honours (2:1) Degree or equivalent from a UK institution (or overseas award deemed to be equivalent via UK NARIC)
Research proposal of 2000 words detailing aims, objectives, milestones and methodology of the project
Desirable Criteria
If the University receives a large number of applicants for the project, the following desirable criteria may be applied to shortlist applicants for interview.
A comprehensive and articulate personal statement
Funding
Vice Chancellors Research Scholarships (VCRS)

The scholarships will cover tuition fees and a maintenance award of £15,009 per annum for three years (subject to satisfactory academic performance). Applications are invited from UK, European Union and overseas students.

DFE

The scholarship will cover tuition fees at the Home rate and a maintenance allowance of £15,009 per annum for three years. EU applicants will only be eligible for the fees component of the studentship (no maintenance award is provided).  For Non EU nationals the candidate must be "settled" in the UK.
Other information
The Doctoral College at Ulster University
Launch of the Doctoral College
Current PhD researchers and an alumnus shared their experiences, career development and the social impact of their work at the launch of the Doctoral College at Ulster University.
Watch Video
Key Dates
Submission Deadline

Monday 18 February 2019

Interview Date

25 to 27 March 2019
Campus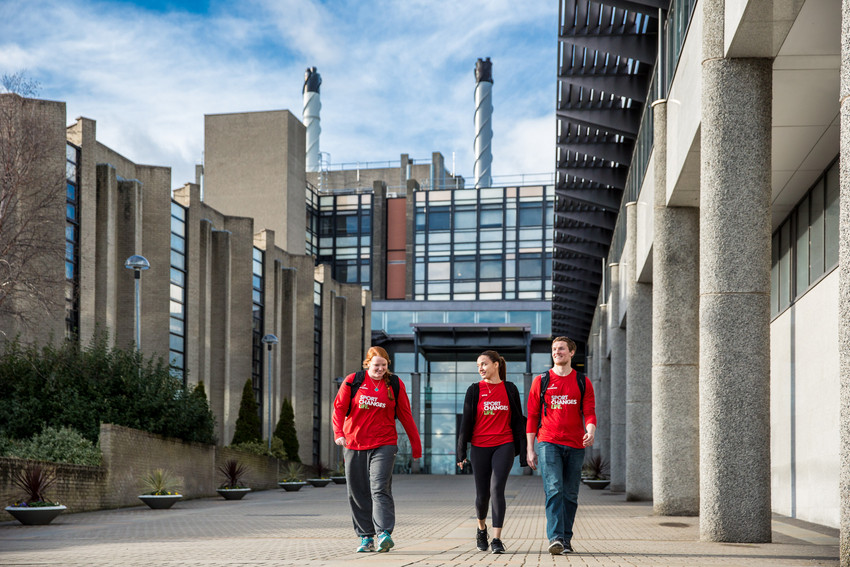 Jordanstown campus
The largest of Ulster's campuses
Contact Supervisor
Other Supervisors