---
Summary
In addition to the essential criteria noted below, the Degree (or equivalent) qualification must be in Psychology or a closely related discipline. We will accept applications from candidates who are about to hold
* a minimum of and Upper Second Class Honours (2:1) Degree in Psychology or closely related discipline (or overseas award deemed equivalent via UK NARIC) .
*An additional Desirable criteria that may be applied is holding, being about to hold, a Master's level qualification in Psychology or a closely related discipline.
*You must provide official, final results of qualifications used to meet the academic requirements before the start of the studentship
In NI, approx. 27% of those who die by suicide are known to mental health services . Conflict-related trauma and medication also impact on suicidal behaviour here demonstrating the need for a bespoke approach to suicide prevention in the region and the analysis of interventions in NI. Health and Social Care Trusts here have agreed to introduce the internationally known Zero Suicide (ZS) approach4 as a patient safety collaborative programme seeking transformational change to reduce suicidal behaviour and deaths among people known to services. ZS takes a "whole-systems", data driven approach, managing the patient journey from first contact, service engagement, and discharge. In Mersey Care the ZS culture of managing suicide risk reportedly reduced their Trust suicide rate by 23%. Other ZS programmes have delivered impressive results in the US and are now showing promise across Europe.
This model has the potential for success within the NI mental health care system. NI's five HSC Trusts have formed a Regional Mental Health Collaborative to take forward the Towards Zero Suicide (TZS) Patient Safety Programme using Institute of Health Improvement (IHI) methodology. Professor Siobhan O'Neill is a member of the collaborative group and this project builds on her work on this topic.
The project is funded to deliver a system that optimises treatment opportunities and outcomes and enhances the safety and quality of care. This will be undertaken via the delivery of staff training, suicide specific interventions and revisions to care pathways and practice. This PhD will examine the impact of one or more aspects of the TZS initiative, on patient care and suicidal behaviour. The student will collate, code and analyse secondary data from the self-harm registry and the Trusts, and these sources may be supplemented by data collected for the purposes of the PhD.
This PhD forms part of a broader process and outcome evaluation of the initiative led by Ulster University. The student will work alongside clinicians, and mental health leaders researching an internationally renowned approach and interventions, on a vital mental health outcome. The TZS project is "data driven" and this research will shape practice on an ongoing basis. Findings have huge potential for impact as these strategies are also of interest internationally.
The successful applicant will develop research skills and an understanding of suicide prevention. They will become a much-needed research leader in the drive to address the high rates of mental illness and suicide here.
2 O'Neill, S., Corry, C., Murphy, S., Brady, S., Bunting, B. (2014). Characteristics of deaths by suicide in Northern Ireland from 2005 to 2011 and use of health services prior to death. J Affect Disord, 168, 466-471. https://doi.org/10.1016/j.jad.2014.07.028
[1] O'Neill, S., Ferry, F., Murphy, S.D., et al. (2014). Patterns of suicidal ideation and behaviour in Northern Ireland and associations with conflict related trauma. PLoSOne,https://doi.org/10.1371/journal.pone.0091532
[1] Benson, T., Corry, C., O'Neill, S., Murphy, S., Bunting, B. (2018). Use of prescription medication by individuals who died by suicide in Northern Ireland. Arch Suicide Res, 22, 1, 139-152. https://doi.org/10.1080/13811118.2017.1289870
---
Essential criteria
Upper Second Class Honours (2:1) Degree or equivalent from a UK institution (or overseas award deemed to be equivalent via UK NARIC)
Experience using research methods or other approaches relevant to the subject domain
Sound understanding of subject area as evidenced by a comprehensive research proposal
A comprehensive and articulate personal statement
---
---
Funding
Vice Chancellors Research Scholarships (VCRS)

The scholarships will cover tuition fees and a maintenance award of £14,777 per annum for three years (subject to satisfactory academic performance). Applications are invited from UK, European Union and overseas students.

DFE

The scholarship will cover tuition fees at the Home rate and a maintenance allowance of £ 14,777 per annum for three years. EU applicants will only be eligible for the fees component of the studentship (no maintenance award is provided).  For Non EU nationals the candidate must be "settled" in the UK.
---
Other information
---
The Doctoral College at Ulster University
---
Reviews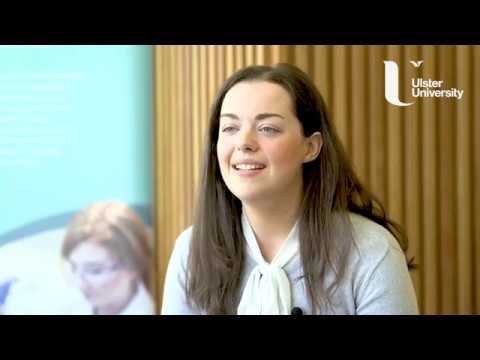 Completing the MRes provided me with a lot of different skills, particularly in research methods and lab skills.
Michelle Clements Clements - MRes - Life and Health Sciences
Watch Video
---