---
Summary
The Arctic is undergoing rapid environmental change that is unprecedented in modern times. 'Arctic amplification' is rapidly destabilising Ice sheets and glaciers which are known to influence global sea levels. Currently, there is concern regarding the future stability of the cryosphere in a warming world and if ice sheets and glaciers continue to melt, global sea levels will potentially rise by over 90m. Given that most of the world's population lives within several kilometres of the coast, it is critical that we develop a better understanding of how ice sheets and glaciers are responding to climatic warming so that governments can develop mitigation strategies for future generations.
Projections of glacier change in the Arctic rely on observations of recent glacier change and an understanding of the processes that are driving these changes. Currently, there is a large imbalance across the Arctic, with most studies focussing on the Greenland Ice Sheet and Canadian Arctic Archipelago and with less research for example on Svalbard and the Russian High Arctic.
This means that our understanding of past changes is incomplete and that there are large uncertainties for some regions when attempting to predict future change. To understand what is happening we need robust monitoring tools that can be applied Pan-Arctic and using new satellite remote sensing datasets such as the Copernicus Earth observation (EO) programme provides an unprecedented opportunity to develop new methods for mapping changes to glacial systems in this region.
This interdisciplinary PhD project involving the School of Geography and Environmental Sciences and Intelligent Systems Research Centre will build on the expertise developed in both research centres to focus on change detection of Arctic glaciers using remote sensing data and novel machine learning techniques.
The rapid increase in computing power has enabled the use of powerful machine learning algorithms on large datasets. In particular, recent breakthroughs in computer vision methods and deep learning models for image classification and object detection now make it possible to automatically obtain a much more accurate representation of the composition of the environment than could be previously achieved. It is only recently that advances in deep learning methods have permitted the analysis of satellite imagery and as such, land use classification is still at an early stage but this approach shows great potential for identifying landscape changes.
In this project, low-level (pixel) image processing approaches and object-based approaches will be used in conjunction with deep learning for temporal analysis of satellite imagery for change detection in glaciated landscapes. Algorithms will be developed to automatically learn regional representations using a deep neural network in a data-driven fashion. Based on these highly discriminative representations, changes will be determined and predicted using low-level and object based labelling of the candidate images. Innovative, user-friendly tools will be developed to map the impacts of such climate changes which are required to inform and engage communities.
---
Essential criteria
Upper Second Class Honours (2:1) Degree or equivalent from a UK institution (or overseas award deemed to be equivalent via UK NARIC)
A comprehensive and articulate personal statement
---
Desirable Criteria
If the University receives a large number of applicants for the project, the following desirable criteria may be applied to shortlist applicants for interview.
First Class Honours (1st) Degree
Masters at 65%
Research project completion within taught Masters degree or MRES
Experience using research methods or other approaches relevant to the subject domain
Work experience relevant to the proposed project
Experience of presentation of research findings
---
Funding
Vice Chancellors Research Scholarships (VCRS)

The scholarships will cover tuition fees and a maintenance award of £14,777 per annum for three years (subject to satisfactory academic performance). Applications are invited from UK, European Union and overseas students.

DFE

The scholarship will cover tuition fees at the Home rate and a maintenance allowance of £ 14,777 per annum for three years. EU applicants will only be eligible for the fees component of the studentship (no maintenance award is provided).  For Non EU nationals the candidate must be "settled" in the UK.
---
Other information
---
The Doctoral College at Ulster University
---
Reviews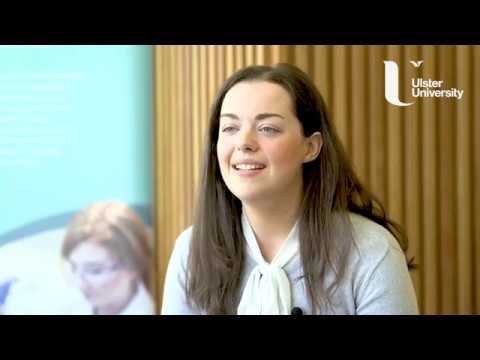 Completing the MRes provided me with a lot of different skills, particularly in research methods and lab skills.
Michelle Clements Clements - MRes - Life and Health Sciences
Watch Video
---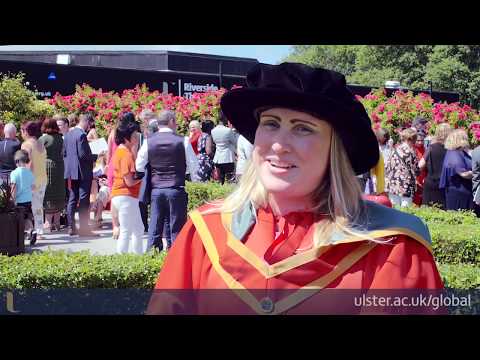 I would highly recommend Ulster University as you get so much support. Coleraine is a beautiful town and the people are so friendly. It was a really positive experience.
Carin Cornwall - PhD Environmental Sciences
Watch Video
---