---
Summary
Superbugs as bacteria with resistance against multiple antibiotics have become a frequent phenomenon in health care, often endangering successful outcomes of once routine medical interventions. For decades Enterococci were considered harmless intestinal bacteria. However, multi-drug resistant enterococcal infections are now a leading cause of medical device-associated infections, e.g. for urinary drainage catheters. While processes of resistance proliferation in care settings are well documented, investigation of potential sources in other technical and natural environments has only just begun (Berendonk et al., 2015). Interactions between these bacteria, aquatic organisms and abiotic particles can promote resistance transfer between bacteria and other forms of resistance acquisition. Within and post water treatment such processes can result in the emergence of new pathogens.
This research will involve interdisciplinary collaboration with our group of researchers from environmental sciences, biomedical sciences and engineering. We have characterised resistance transfer in environmental Enterococcus isolates (Conwell et al., 2017) and have established that zooplankton filter feeders can facilitate resistance transfer by conjugation (Olanrewaju et al. 2019). The PhD research will extend the group's work on facilitation of resistance transfer through aquatic filter feeders and will explore subsequent effects on the benthic environment. It will study bacterial interactions with solid matrices and monitor the impact of biofilm disruption on transfer and acquisition of antibiotic resistance.
This PhD project will suit students from a quantitative science background, including microbiology, chemistry and environmental sciences. Experience with aquatic environments is an advantage. Students should be able to demonstrate aptitude for designing laboratory and field experiments with microbes and other aquatic organisms and share our enthusiasm to address real-world problems of great environmental and health significance.
References:
Berendonk, T.U., C.M. Manaia, C. Merlin, D. Fatta-Kassinos, E. Cytryn, F. Walsh, H. Bürgmann, H. Sørum, M. Norström, M-N Pons, N. Kreuzinger, P. Huovinen, S. Stefani, T. Schwartz, V. Kisand, F. Baquero & J.L. Martinez 2015. Tackling antibiotic resistance: the environmental framework. Nature Reviews Microbiology 13: 310-317
Conwell, M., V. Daniels, P.J. Naughton, & J.S.G. Dooley 2017. Interspecies transfer of vancomycin, erythromycin and tetracycline resistance among Enterococcus species recovered from agrarian sources. BMC Microbiology 17: 19
Olanrewaju, T.O., M. MacCarron, M., J.S.G. Dooley & J. Arnscheidt (2019) Transfer of antibiotic resistance genes between Enterococcus faecalis strains in filter feeding zooplankton Daphnia magna and Daphnia pulex. Science of the Total Environment 659: 1168-1175
---
Essential criteria
To hold, or expect to achieve by 15 August, an Upper Second Class Honours (2:1) Degree or equivalent from a UK institution (or overseas award deemed to be equivalent via UK NARIC) in a related or cognate field.
A comprehensive and articulate personal statement
---
Desirable Criteria
If the University receives a large number of applicants for the project, the following desirable criteria may be applied to shortlist applicants for interview.
First Class Honours (1st) Degree
Masters at 65%
Research project completion within taught Masters degree or MRES
Experience using research methods or other approaches relevant to the subject domain
Work experience relevant to the proposed project
Experience of presentation of research findings
---
Funding
The University offers the following awards to support PhD study and applications are invited from UK, EU and overseas for the following levels of support:

Department for the Economy (DFE)

The scholarship will cover tuition fees at the Home rate and a maintenance allowance of £15,285 per annum for three years. EU applicants will only be eligible for the fee's component of the studentship (no maintenance award is provided). For Non-EU nationals the candidate must be "settled" in the UK. This scholarship also comes with £900 per annum for three years as a research training support grant (RTSG) allocation to help support the PhD researcher.

Due consideration should be given to financing your studies; for further information on cost of living etc. please refer to: www.ulster.ac.uk/doctoralcollege/postgraduate-research/fees-and-funding/financing-your-studies
---
Other information
---
The Doctoral College at Ulster University
---
Reviews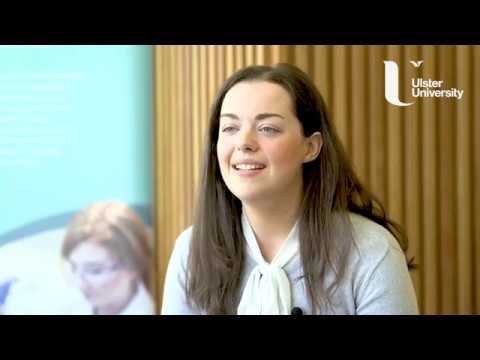 Completing the MRes provided me with a lot of different skills, particularly in research methods and lab skills.
Michelle Clements Clements - MRes - Life and Health Sciences
Watch Video
---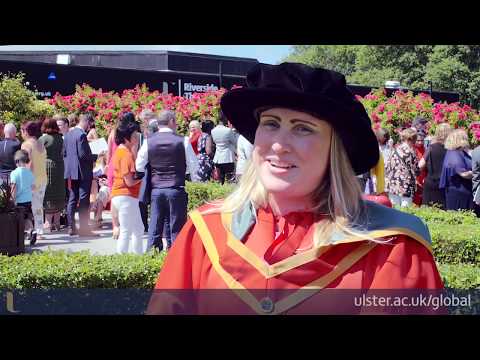 I would highly recommend Ulster University as you get so much support. Coleraine is a beautiful town and the people are so friendly. It was a really positive experience.
Carin Cornwall - PhD Environmental Sciences
Watch Video
---

I am a senior archaeologist and work for government in Northern Ireland. My PhD looked at the archaeological applications of high resolution airborne laser scanning or LiDAR at the Knockdhu Area of Significant Archaeological Interest (ASAI) in County Antrim. The research highlighted the importance of LiDAR analysis for the characterization and interpretation of historical landscapes, with an obvious application in supporting archaeological survey and settlement pattern research. It also reinforced the practical application of LiDAR data for cultural heritage management initiatives, such as, historic environment record augmentation, as well as, revealing patterns of change and threats to the archaeological resource at a landscape level.I am very grateful to the Northern Ireland Civil Service (NICS) who part-funded this research through their HR Centre for Applied Learning's 'Assistance to Study' scheme. I would also like to thank my academic supervisors who were
Rory McNeary - PhD in Geography, Environmental Studies and Archaeology
---