Funded PhD Opportunity

Exercise and the dynamic postprandial state

This opportunity is now closed.
Subject: Sport and Exercise Sciences, Leisure and Tourism
Summary
Consistent evidence indicates that bouts of aerobic exercise, both before and prior to the ingestion of high-fat meals (HFM), can ameliorate some of the unfavourable effects to postprandial metabolism (Katsanos, 2006; Peddie et al., 2012; Burns et al., 2015). Exercise promotes a moderate reduction in postprandial triglycerides (TG) and may exert a controlling influence on redox homeostasis (oxidative stress) and inflammation (McClean et al., 2007). However, recent findings from our lab show, for the first time, increased DNA damage after a HFM accompanied by an increase in markers of oxidative stress and inflammation, which all remained elevated following a bout of moderate exercise (Brown et al., under review).
Several studies have reported that high intensity exercise, including intermittent protocols, is effective in attenuating the postprandial response to HFM (Gabriel et al, 2012; Burns et al., 2015; Yang et al, 2018) via enhanced postprandial fat oxidation rates and reduced TGs to a greater extent than moderate exercise (Lee et al, 2018; Yang et al, 2018). To date, no studies have sought to explore the effect of acute and chronic high intensity exercise, including interval / time efficient bouts, on HFM ingestion, markers of DNA damage, oxidative stress and inflammation. In addition, research investigations adopting resistance or strength training protocols in both acute and chronic settings are comparatively scare and require further exploration.
This project will examine the impact of acute and chronic exercise on postprandial metabolism in relation to:
1.Oxidative stress, DNA damage and inflammation
2.Exercise type, intensity and timing
This studentship will involve several linked studies using several experimental techniques. This PhD project would suit a graduate from Sport and Exercise Science, Biomedical Science, Human Nutrition or a related area. Applicants should have good knowledge of Exercise Physiology and experience of wet laboratory techniques is advantageous. The ability to communicate clearly and effectively through oral and written means is also desirable.
Essential Criteria
Upper Second Class Honours (2:1) Degree or equivalent from a UK institution (or overseas award deemed to be equivalent via UK NARIC)
Sound understanding of subject area as evidenced by a comprehensive research proposal
A comprehensive and articulate personal statement
Desirable Criteria
If the University receives a large number of applicants for the project, the following desirable criteria may be applied to shortlist applicants for interview.
First Class Honours (1st) Degree
Completion of Masters at a level equivalent to commendation or distinction at Ulster
Practice-based research experience and/or dissemination
Experience using research methods or other approaches relevant to the subject domain
Work experience relevant to the proposed project
Publications - peer-reviewed
Publications record appropriate to career stage
Experience of presentation of research findings
Use of personal initiative as evidenced by record of work above that normally expected at career stage.
Funding
Vice Chancellors Research Scholarships (VCRS)

The scholarships will cover tuition fees and a maintenance award of £15,009 per annum for three years (subject to satisfactory academic performance). Applications are invited from UK, European Union and overseas students.

DFE

The scholarship will cover tuition fees at the Home rate and a maintenance allowance of £15,009 per annum for three years. EU applicants will only be eligible for the fees component of the studentship (no maintenance award is provided).  For Non EU nationals the candidate must be "settled" in the UK.
Other information
The Doctoral College at Ulster University
Launch of the Doctoral College
Current PhD researchers and an alumnus shared their experiences, career development and the social impact of their work at the launch of the Doctoral College at Ulster University.
Watch Video
Key Dates
Submission Deadline

Monday 18 February 2019

Interview Date

mid-March 2019
Campus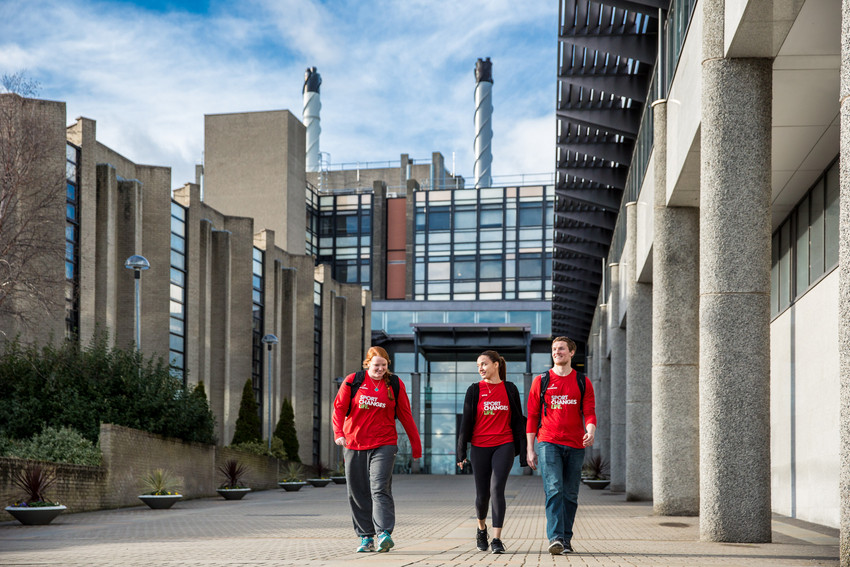 Jordanstown campus
The largest of Ulster's campuses
Contact Supervisor
Other Supervisors