Funded PhD Opportunity

The effect of a school-based, peer-led walking intervention on well-being in adolescent girls: A process evaluation

This opportunity is now closed.
Subject: Sport and Exercise Sciences, Leisure and Tourism
Summary
Regular physical activity (PA) is associated with improved physical and mental health. PA levels decline as children move into adolescence [1]. Across the island of Ireland, participation in PA by girls is extremely low [2] and Northern Ireland (NI) has the lowest proportion of children meeting current PA guidelines [3]. Aside from home, adolescents spend more time in school than in any other setting, so schools represent a key environment for promoting health-related behaviours and reduce the unintended health inequalities in interventions, as all adolescents can participate irrespective of socioeconomic status.
Following a systematic review of interventions in adolescents4, we explored attitudes of adolescents to PA [5] to inform the design of the peer-led, school-based walking intervention which was feasibility/pilot tested in NI [6]. Funding is now secured (CHITIN) to conduct a fully powered trial of this intervention. Process evaluation is an essential part of designing and testing complex interventions to assess how the intervention was implemented. New MRC guidance provides a framework for conducting and reporting process evaluation in complex interventions such as this walking intervention [7].
This studentship will allow the inclusion of process evaluation within a fully-powered RCT of a school-based peer led walking intervention in adolescent girls as part of a CHITIN funded cross-border project. Using a clustered randomised controlled trial, adolescent girls (12-14yrs) will be recruited from 16 schools located across NI (n=8) and the border regions of Ireland (n=8) with 24 pupils per school being enrolled as participants. Following baseline measurements, schools will be randomised to control (n=8) or intervention (n=8).
Intervention participants will have opportunities to participate in up to three 10-15min peer-led walks/day in school, led by older pupils (aged 16-18yrs) trained as walk-leaders. The intervention will be delivered across the school year with longer-term follow-up assessed. The process evaluation will evaluate the actual delivery of the intervention, including fidelity of the walk leader training and assessment of the pace/intensity of the walks. Interviews and focus groups will be conducted with school contacts, walk leaders and with high / low attendees at the end of the intervention.
Although this PhD will focus on the process evaluation of the intervention, the successful candidate to be involved in all aspects of the delivery and evaluation of a fully-powered RCT as part of a multi-disciplinary team gaining a range of transferable research skills. This PhD will be based at the Magee campus
References
1.Metcalf BS, Hosking J, Jeffery AN et al. (2015) Med Sci Sports Exer. 47(10):2084-92.
2.Harrington DM, Murphy M, Carlin A et al. (2016) J Phys Act Health. 13(11 Suppl 2):S183-S8.
3.Griffiths L, Cortina-Borja M, Sera F et al. (2013) BMJ Open. 3(8), e002893.
4.Carlin A, Murphy MH, Gallagher AM. (2016) Sports Med. 46(4):515-30.
5.Carlin A, Murphy MH, Gallagher AM. (2015) BMC Public Health. 15:1270.
6.Carlin A, Murphy MH, Nevill A et al. (2018) Trials. 19(1):31.
7.Moore GF, Audrey S, Barker M et al. (2015). BMJ. 350, h1258.
Essential Criteria
Upper Second Class Honours (2:1) Degree or equivalent from a UK institution (or overseas award deemed to be equivalent via UK NARIC)
Sound understanding of subject area as evidenced by a comprehensive research proposal
A comprehensive and articulate personal statement
Desirable Criteria
If the University receives a large number of applicants for the project, the following desirable criteria may be applied to shortlist applicants for interview.
First Class Honours (1st) Degree
Completion of Masters at a level equivalent to commendation or distinction at Ulster
Practice-based research experience and/or dissemination
Experience using research methods or other approaches relevant to the subject domain
Work experience relevant to the proposed project
Publications - peer-reviewed
Publications record appropriate to career stage
Experience of presentation of research findings
Use of personal initiative as evidenced by record of work above that normally expected at career stage.
Funding
Vice Chancellors Research Scholarships (VCRS)

The scholarships will cover tuition fees and a maintenance award of £15,009 per annum for three years (subject to satisfactory academic performance). Applications are invited from UK, European Union and overseas students.

DFE

The scholarship will cover tuition fees at the Home rate and a maintenance allowance of £15,009 per annum for three years. EU applicants will only be eligible for the fees component of the studentship (no maintenance award is provided).  For Non EU nationals the candidate must be "settled" in the UK.
Other information
The Doctoral College at Ulster University
Launch of the Doctoral College
Current PhD researchers and an alumnus shared their experiences, career development and the social impact of their work at the launch of the Doctoral College at Ulster University.
Watch Video
Key Dates
Submission Deadline

Monday 18 February 2019

Interview Date

mid-March 2019
Campus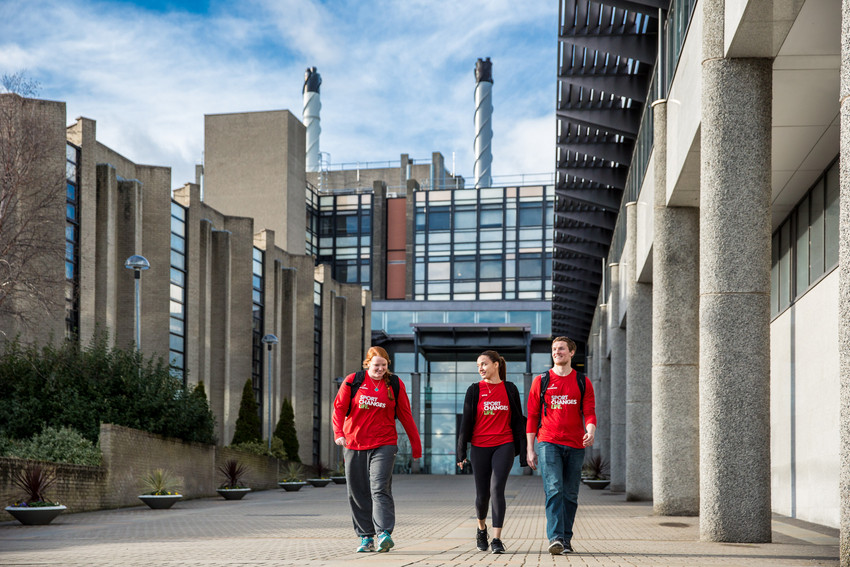 Jordanstown campus
The largest of Ulster's campuses
Contact Supervisor
Other Supervisors