Funded PhD Opportunity

Helping parents to positively support the development of youth athletes

This opportunity is now closed.
Subject: Sport and Exercise Sciences, Leisure and Tourism
Summary
Positive youth development (PYD) focuses on the experiential learning of psychosocial competencies and life skills that enable young people to effectively manage adolescent to adult transitions while also positively contributing to society (Dworking, Larson, & Hansen, 2003; Harwood & Knight, 2015; Holt, 2008). Adolescents must deal with a range of biological, social, emotional, and psychological transitions in order to successfully enter the adult world (Coleman & Roker, 1998). Theory and research agree on the importance structured out of-school-time (OST) activities have on the positive development of youth (Mahoney et al., 2005).
Sports participation, the most pervasive OST activity (Larson & Verma 1999), has been associated with positive indicators of development such as improved academic performance in school, improved probability of attending tertiary level education, and greater autonomy and satisfaction in one's first job (Barber et al., 2001). Côté's (1999) developmental model of sport participation (DMSP) has provided validated and reliable processes, pathways, and outcomes through which to investigate the progressive stages of youth athlete development and involvement.
The DMSP proposes three stages of sport participation and includes: (a) the sampling stage (6 – 12 years), during which children are given the opportunity to participate in many different sports while also developing fundamental movement skills, (b) the specialisation stage (13 – 15 years) which typically involves fewer sports and a growing emphasis on achievement and, (c) the investment stage (16+ years) which involves intensive training in one sport.
The parents of youth athletes have been reported to be an important influence on young people's participation and accomplishment in sport and fulfil different and evolving roles as youth athletes develop (e.g., Bloom, 1985; Hellstedt, 2987, 1995; Sheridan, Coffee, & Lavallee, 2014). "Parents provide children with the opportunity to participate in sport, help children interpret their experiences, and act as role models for participation" (Knight & Holt, 2014). Although parents introduce children to organised sport, youth athletes require the continued involvement and support of their parents to reach their sporting potential (Jowett & Timson-Katchis, 2005; Wuerth, Lee, & Alfermann, 2004; Wylleman et al., 2007).
Parents play a key role in athletes' perceptions of psychological and subjective well-being (Felton & Jowett, 2013b) and can influence the coach – athlete relationship (Jowett & Timson-Katchis, 2005). Harwood and Knight (2015) highlighted the need for parents to develop a range of interpersonal and organisational skills to support their child athletes. Furthermore, they argued the need for "published, field-based intervention research specifically with sport parents" (Harwood & Knight, 2015, p.33), that addresses parents educational and support role needs.
With the aim of addressing the educational and support role needs of parents of youth athletes, the aims for the current research study are to identify:
1.Ideal parental support and involvement in youth sport across the sampling, specialisation and investment years;
2.What parenting practices are best utilised within the sampling, specialisation and investment years in youth sport;
3.What can be done to help develop/improve parental involvement in the sampling, specialisation and investment years youth sport?
4.Development, implementation, and evaluation of an education program for parents
Essential Criteria
Upper Second Class Honours (2:1) Degree or equivalent from a UK institution (or overseas award deemed to be equivalent via UK NARIC)
Sound understanding of subject area as evidenced by a comprehensive research proposal
A comprehensive and articulate personal statement
Desirable Criteria
If the University receives a large number of applicants for the project, the following desirable criteria may be applied to shortlist applicants for interview.
First Class Honours (1st) Degree
Completion of Masters at a level equivalent to commendation or distinction at Ulster
Practice-based research experience and/or dissemination
Experience using research methods or other approaches relevant to the subject domain
Work experience relevant to the proposed project
Publications - peer-reviewed
Publications record appropriate to career stage
Experience of presentation of research findings
Use of personal initiative as evidenced by record of work above that normally expected at career stage.
Funding
Vice Chancellors Research Scholarships (VCRS)

The scholarships will cover tuition fees and a maintenance award of £15,009 per annum for three years (subject to satisfactory academic performance). Applications are invited from UK, European Union and overseas students.

DFE

The scholarship will cover tuition fees at the Home rate and a maintenance allowance of £15,009 per annum for three years. EU applicants will only be eligible for the fees component of the studentship (no maintenance award is provided).  For Non EU nationals the candidate must be "settled" in the UK.
Other information
The Doctoral College at Ulster University
Launch of the Doctoral College
Current PhD researchers and an alumnus shared their experiences, career development and the social impact of their work at the launch of the Doctoral College at Ulster University.
Watch Video
Key Dates
Submission Deadline

Monday 18 February 2019

Interview Date

mid-March 2019
Campus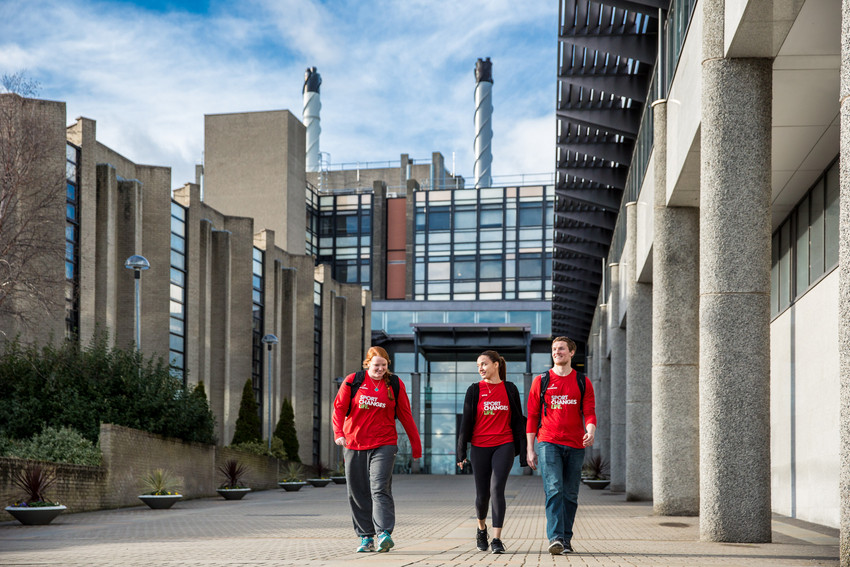 Jordanstown campus
The largest of Ulster's campuses
Contact Supervisor