Funded PhD Opportunity

Quality over Quantity: the importance of starts & turns within age-group swimming

This opportunity is now closed.
Subject: Sport and Exercise Sciences, Leisure and Tourism
Summary
Competitive swimming has been synonymous with high training volumes requiring swimmers to participate in multiple daily sessions. Regardless of the swimmer's race event, coaches have traditionally programmed sessions based on maximising total 'mileage' in order to enhance endurance capacity and thus faster swimming times. This 'quantity' training approach is also evident within age-group swimming (7-14 years of age).
As coaching philosophies have evolved across various sports, the swimming community has also engaged in the 'quality vs quantity' debate to ascertain which is most effective in terms of maximising swim performance (Maglishco, 2003; Nugent et al., 2016). Within an Irish youth context, it has been suggested that coaches tend to favour the 'quantity' approach with a view that it helps promote technical stroke development through slower swimming (Nugent et al.. 2017), yet there is no evidence to support this perception. Whilst coaches may focus on developing the technical stroke components through the quantity approach; due to constraints of pool time, practice environment and coaching experience there is little opportunity to effectively practice other key swimming skills such as starts and turns.
It has been well documented that starts and turns contribute significantly towards the percentage of race time (Morais et al., 2017; Mason and Cossor, 2001) thus demonstrating the importance of these swimming skills. Consequently, the lack of designated and effective practice of starts and turns within the training environment is a limiting and demotivating factor for age group swimmers in terms of their development and proficiency (Coatsworth et al., 2009). It has also been reported that the quantity approach within age group swimmers can lead to boredom, overtraining and ultimately drop out as they have not yet developed their commitment to the sport at this stage of their development (Larson et al., 2019). This has obvious negative consequences in terms of sports development and participation.
Aims of the project with three inter-linked studies:
1.Establish coaching practice norms within an age-group swimming population. This will include performance analysis, training analysis and skill assessment.
2.Intervention study to elicit method/s for developing skill proficiency in starts and turns within this population.
3.Implication for coach development and coaching practice within age-group swimming.
Methods to be used:
1.The successful applicant will have to perform a systematic review of the literature to establish an evidence-based rationale for which coaching approach is most effective.
2.Create an appropriate mixed methods research design to explore swimmer motivation, skill sets & proficiency within key areas of swim technique, coach-led practice design and delivery.
3.Correlate the impact of start & turn proficiency with performance analysis awareness, swimmer motivation and practice design.
Skills required of the participant: The successful applicant should have a good knowledge of performance analysis, coaching process and experimental issues. Knowledge or experience within aquatics is desirable. Previous experience in undertaking performance analysis-based assessments is important, as is the experience of both quantitative and qualitative research methods. The ability to communicate clearly through oral and written means is also a desirable quality.
Essential Criteria
Upper Second Class Honours (2:1) Degree or equivalent from a UK institution (or overseas award deemed to be equivalent via UK NARIC)
Sound understanding of subject area as evidenced by a comprehensive research proposal
A comprehensive and articulate personal statement
Desirable Criteria
If the University receives a large number of applicants for the project, the following desirable criteria may be applied to shortlist applicants for interview.
First Class Honours (1st) Degree
Completion of Masters at a level equivalent to commendation or distinction at Ulster
Practice-based research experience and/or dissemination
Experience using research methods or other approaches relevant to the subject domain
Publications - peer-reviewed
Publications record appropriate to career stage
Experience of presentation of research findings
Use of personal initiative as evidenced by record of work above that normally expected at career stage.
Funding
Vice Chancellors Research Scholarships (VCRS)

The scholarships will cover tuition fees and a maintenance award of £15,009 per annum for three years (subject to satisfactory academic performance). Applications are invited from UK, European Union and overseas students.

DFE

The scholarship will cover tuition fees at the Home rate and a maintenance allowance of £15,009 per annum for three years. EU applicants will only be eligible for the fees component of the studentship (no maintenance award is provided).  For Non EU nationals the candidate must be "settled" in the UK.
Other information
The Doctoral College at Ulster University
Launch of the Doctoral College
Current PhD researchers and an alumnus shared their experiences, career development and the social impact of their work at the launch of the Doctoral College at Ulster University.
Watch Video
Key Dates
Submission Deadline

Monday 18 February 2019

Interview Date

mid-March 2019
Campus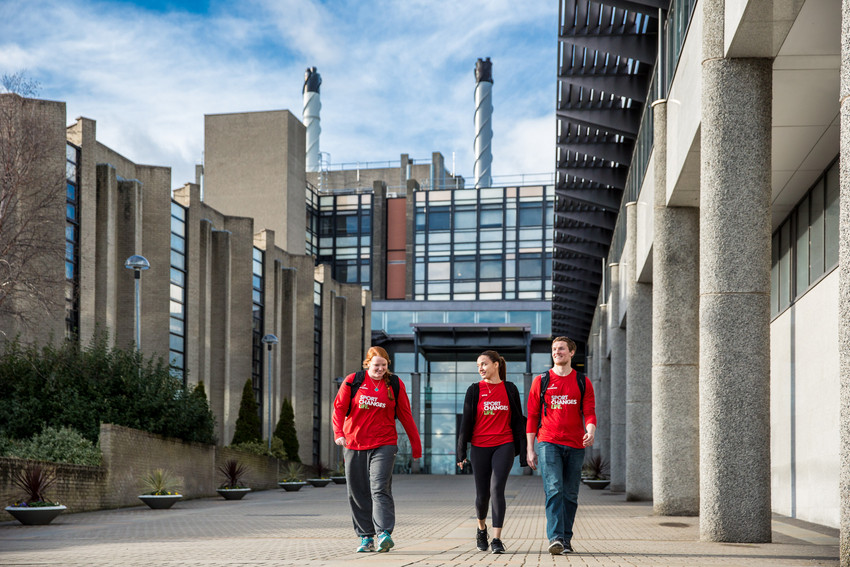 Jordanstown campus
The largest of Ulster's campuses
Contact Supervisor
Other Supervisors