---
Summary
This PhD is aligned with the vision of Legal Innovation Centre to promote and support the use of technology in legal services aiding social renewal. This has already led to impact on policy & culture with the Chief Lord Justice of Northern Ireland in a recent announcement referring to our Visual Law Project output.
A prospectus is a document by a corporation containing information on the character, nature, and purpose of an issue of shares, debentures, or other corporate Securities that extends an invitation to the public to purchase the securities. It must contain all material facts relating to the company and its operations so that a prospective investor can make an informed decision as to the merit of the investment. An important aspect of a law firm's work is the verification of the facts of each prospectus.
Currently, this is an intensive manual task. Given the large volume of data available in many of these prospectuses, the manual validation of facts can become unfeasible. This supports the requirement for research into tools to enable rapid accurate fact checking and contribute to time-savings in legal fact checking [1]. This proposal comes from members of the Legal Innovation Centre at Ulster University which brings together research into the application and impact of new legal technology and opportunities for the education and training of current and future lawyers in essential legal tech skills.
The aim is to extract and verify each fact in these legal texts and to create a broad set of enabling tools to assist legal workers in the verification of relevant facts. Knowledge acquisition rules based on the linguistic treatment of specific aspects of legal documents will be key to improving the results in this task. Additionally, domain knowledge representation can provide an even broader set of possibilities.
This research will create language models for addressing Information Extraction from texts in the legal domain combined with external publicly accessible document silos to verify statements. Automatic fact checking of legal documents allows for improvements in legal information retrieval system effectiveness [2-4]. However, there are still important issues to overcome so that these tools can fully meet their initial demands.
One of these issues is related to the correct identification and representation of legal statements. Previous work is limited by an approach based on text processing without using important relationship descriptions available in the domain knowledge of the legal context and linguistic information. Even with initiatives, whose approach incorporates linguistic aspects in their design, it can be noted, however, that domain knowledge has not been incorporated.
---
Essential criteria
To hold, or expect to achieve by 15 August, an Upper Second Class Honours (2:1) Degree or equivalent from a UK institution (or overseas award deemed to be equivalent via UK NARIC) in a related or cognate field.
Experience using research methods or other approaches relevant to the subject domain
---
Desirable Criteria
If the University receives a large number of applicants for the project, the following desirable criteria may be applied to shortlist applicants for interview.
First Class Honours (1st) Degree
Completion of Masters at a level equivalent to commendation or distinction at Ulster
Research project completion within taught Masters degree or MRES
Practice-based research experience and/or dissemination
Work experience relevant to the proposed project
Publications - peer-reviewed
Use of personal initiative as evidenced by record of work above that normally expected at career stage.
---
Funding
The University offers the following awards to support PhD study and applications are invited from UK, EU and overseas for the following levels of support:

Department for the Economy (DFE)

The scholarship will cover tuition fees at the Home rate and a maintenance allowance of £15,285 per annum for three years. EU applicants will only be eligible for the fee's component of the studentship (no maintenance award is provided). For Non-EU nationals the candidate must be "settled" in the UK. This scholarship also comes with £900 per annum for three years as a research training support grant (RTSG) allocation to help support the PhD researcher.

Due consideration should be given to financing your studies; for further information on cost of living etc. please refer to: www.ulster.ac.uk/doctoralcollege/postgraduate-research/fees-and-funding/financing-your-studies
---
Other information
---
The Doctoral College at Ulster University
---
Reviews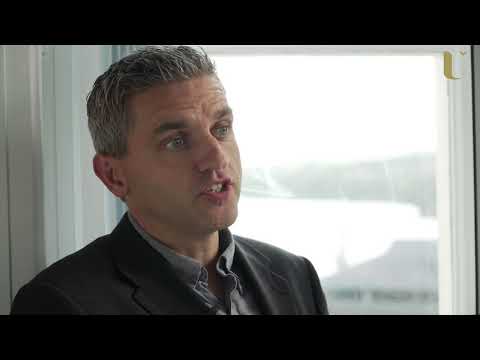 As Senior Engineering Manager of Analytics at Seagate Technology I utilise the learning from my PhD ever day
Adrian Johnston - PhD in Informatics
Watch Video
---

I received the bachelor's of engineering degree in computer science and technology from Shangrao Normal University, Jiangxi, China, in 2013; and the master's degree in computer application and technology from the School of Mathematics and Computer Science, Fujian Normal University, China. When I was pursuing a PhD degree at Ulster University, I continued my research on face recognition and image representation.This long journey has only been possible due to the constant support and encouragement of my first supervisor. I also like to thank my second supervisor for his patience, support and guidance during my research studies. My favourite memory was the days of exercising, gathering and playing with my friends here. If I could speak to myself at the start of my PhD, the best piece of advice I would give myself would be "submit more papers to Journals instead of conferences".
Xin Wei - PhD in Computer Science and Informatics
---

In the whole PhD ordeal, my supervisory team played a tremendous role:- they are three in a million. They are perfect supervisors who perfectly know which milestones or pathways to be taken during research initiatives, and they understand the roles of virtually all stages in the journey of PhD. They showcased superior abilities in managing and motivating me evoking high standards; demonstrating a commitment to excellence. Jane and Haiying guided me as their daughter and Fiona turned out to be the best of friends.I heard from "Eleanor Roosevelt" that "The future belongs to those who believe in the beauty of their dreams." The dream with which I grew up to become a Doctor one day, has finally come true. In the journey of PhD, I embraced that a PhD is not just the highest degree in Education but rather it is a life experience where perseverance is the key. I can never forget words from my external examiner Prof Yike Guo, from Imperial College London. His words
Jyotsna Talreja Wassan - PhD in Computer Science and Informatics
---