Funded PhD Opportunity

Northern Bridge Consortium PhD Scholarship Opportunity: Music, Drama, Cinematic Arts (Film and Screen Studies), Heritage and Museum Studies

This opportunity is now closed.
Subject: Music, Drama, Dance, Performing Arts, Film and Screen Studies
Summary
Northern Bridge Consortium is a Doctoral Training Partnership (NBCDTP) funded by the Arts and Humanities Research Council. It brings together the cutting-edge expertise and exceptional resources of Durham University, Newcastle University, Northumbria University, Queen's University Belfast, Sunderland University, Teesside University and Ulster University, and their strategic partners.
The NBCDTP runs an annual competition to select the best doctoral candidates and provide a comprehensive and attractive package of financial support over the duration of study, which includes payment of tuition fees and a maintenance award (currently £14,777 per annum).
Full details about the competition, eligibility, application process and timeline are available on the NBCDTP website from the link below. There are two routes for successful PhD applicants:
*Standard PhD route – applicants should consult their proposed supervisors at the earliest opportunity so that the expertise and capacity to supervise the proposed research can be identified, and to ensure that the applicant will be fully supported throughout the competition process.
*Collaborative Doctoral Awards - it is essential that conversations between prospective applicants, the partner organisation and the university supervisors begin at an early stage.
Please note that potential applications should register their interest with Dr Brian Bridges (bd.bridges@ulster.ac.uk), Research Director for the subjects of Music, Drama, Cinematic Arts/Film and Screen Studies and Heritage and Museum Studies, before making an application, indicating the chosen PhD route.
The normal duration of an NBCDTP doctoral studentship is 42 months full-time (3.5 years) for the standard route and up to 48 months (4 years) for a collaborative doctoral award. (Studentships are available for applicants who wish to study on a part-time basis. For example, those who wish to combine their research training with work or personal responsibilities.
Applicants should be aware that funding for part-time study is an option, although applicants should be realistic about such arrangements. It is expected that the period of study will reflect the percentage of time spent pursuing doctoral studies, and a minimum of 50% of full time effort is required (with an expected period of study of up to 6 – 8 years (84 months)). Studentships can include a placement or placements with either a Strategic Partner or another non-HEI partner by discussion with the supervisory team.
There are two stages to this process:
Stage 1 – Postgraduate Application (Online) by 17:00 on Wednesday 9 January 2019
Applicants should make an online application to Ulster University. All Ulster University Applicants should insert NBC19 in response to the question "If you will be self-funded or are in receipt of a private scholarship then please provide further information here" on the Funding Details section of the online application.
Stage 2 - Student Nomination by Wednesday 13 February 2019.
Following an internal assessment the strongest applications will be selected on the basis of the applicant's qualifications, research proposal, relevant experience and references. They will be supported by staff in developing a further application for the National level competition as nominated candidates. Results will be announced to successful candidates by 18:00 on Friday 22 March 2019.
Essential Criteria
Upper Second Class Honours (2:1) Degree or equivalent from a UK institution (or overseas award deemed to be equivalent via UK NARIC)
Experience using research methods or other approaches relevant to the subject domain
Sound understanding of subject area as evidenced by a comprehensive research proposal
A comprehensive and articulate personal statement
Clearly defined research proposal detailing background, research questions, aims and methodology
Desirable Criteria
If the University receives a large number of applicants for the project, the following desirable criteria may be applied to shortlist applicants for interview.
First Class Honours (1st) Degree
Completion of Masters at a level equivalent to commendation or distinction at Ulster
Research project completion within taught Masters degree or MRES
Practice-based research experience and/or dissemination
Experience using research methods or other approaches relevant to the subject domain
Sound understanding of subject area as evidenced by a comprehensive research proposal
Work experience relevant to the proposed project
Experience of presentation of research findings
Funding
Other information
The Doctoral College at Ulster University
Launch of the Doctoral College
Current PhD researchers and an alumnus shared their experiences, career development and the social impact of their work at the launch of the Doctoral College at Ulster University.
Watch Video
---
Reviews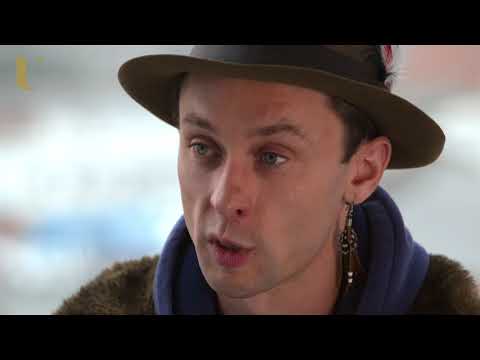 Ulster has a very relaxed feel and atmosphere
David Lyttle - PhD in Musicology
Watch Video
---
Key Dates
Submission Deadline

Wednesday 9 January 2019

Interview Date

N/A
Campus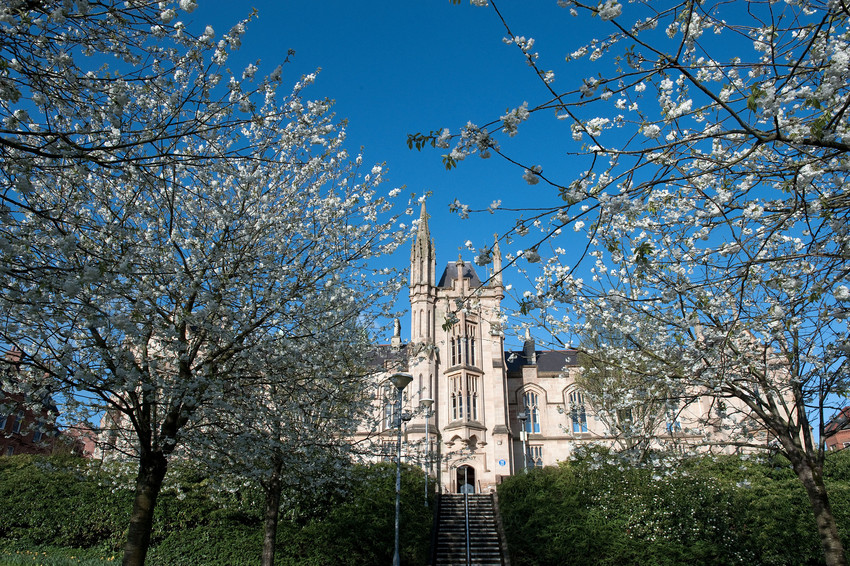 Magee campus
A key player in the economy of the north west
Contact Supervisor
Other Supervisors