---
Summary
Diabetes represents one of the world's major healthcare problems with 285 million reported cases of diabetes worldwide, a figure projected to increase to 439 million by 2030. As the prevalence of type 2 diabetes has risen dramatically, there is an urgent need to develop new approaches for disease treatment. The alarming increase in diabetes incidence coupled with the failure of established anti-diabetic drugs to tightly manage the disease, demonstrates the market need for new anti-diabetic approaches. Approaches to counteract defective insulin secretion and low beta cell mass in diabetes are key in developing therapeutic strategies. In recent years, therapies that target the actions of glucagon-like peptide-1 (GLP-1) which stimulate insulin secretion through activation of G-protein coupled receptors (GPCRs) have been successful. This has resulted in substantial interest in targeting other islet GPCRs for diabetic therapies [1-5].
The Diabetes Research Laboratory at Ulster University has identified the anti-diabetic potential of a cannabinoid receptor, and in collaboration with GreenLight Medicines, the student will carry out a comprehensive and rewarding series of studies ranging from laboratory studies through to clinical translational research. Cannabinoid receptors are activated by cannabinoids, compounds which are produced naturally inside the body (endocannabinoids) or introduced into the body as medicinal cannabis or a related synthetic compound. The most common source of cannabinoids is the Cannabis plant. The recent recognition by the UK government that cannabis has medicinal value and should be available to the public is an important step for the development of cannabis studies.
The aim of this research study is to determine the therapeutic applicability of a range of cannabinoids which act through a GPCR receptor and the beneficial effects in diabetes. GPCRs have become the target of approximately 50% of recently developed pharmaceutical agents. Our published work demonstrates that GPCRs activated by endogenous and synthetic agonists in islets and intestinal cells exhibit insulinotropic and glucose lowering activity [1-5]. This research project represents an important step in the validation of this islet target for improved diabetes treatment and care.
This PhD project is a collaborative project between Ulster University and industry. The specific project aims: (i)To determine the therapeutic applicability of a range of cannabinoids using pancreatic and intestinal cell lines and knockout cell lines (ii)To determine the mechanisms of action responsible for metabolic effects using GPCR knockout cell lines (iii)To determine the anti-diabetic effects of GPCR cannabinoids in pre-clinical and clinical studies
References:
1.Moran BM, Flatt PR, McKillop AM. (2016) Acta Diabetol. 53(2):177-88
2.Moran BM, McKillop AM, O'Harte FPM. (2016). Curr Opin Pharmacol. 31:57-62.
3.McKillop AM, Moran BM, Abdel-Wahab YH, Gormley NM, Flatt PR. (2016) Diabetologia 59(12):2674-2685.
4.Moran BM, Abdel-Wahab YH, Flatt PR, McKillop AM. (2014). Diabetes Obes Metab. 16:1128-39.
5.Moran BM, Abdel-Wahab YH, Vasu S, Flatt PR, McKillop AM. (2016) Acta Diabetol 53(2):279-93.
---
Essential criteria
Upper Second Class Honours (2:1) Degree or equivalent from a UK institution (or overseas award deemed to be equivalent via UK NARIC)
Sound understanding of subject area as evidenced by a comprehensive research proposal
---
Desirable Criteria
If the University receives a large number of applicants for the project, the following desirable criteria may be applied to shortlist applicants for interview.
First Class Honours (1st) Degree
Masters at 65%
Research project completion within taught Masters degree or MRES
Practice-based research experience and/or dissemination
Experience using research methods or other approaches relevant to the subject domain
Work experience relevant to the proposed project
Publications - peer-reviewed
Experience of presentation of research findings
A comprehensive and articulate personal statement
Relevant professional qualification and/or a Degree in a Health or Health related area
---
Funding
This project is funded by: GreenLight Medicines
DFE

The scholarship will cover tuition fees at the Home rate and a maintenance allowance of £ 14,777 per annum for three years. EU applicants will only be eligible for the fees component of the studentship (no maintenance award is provided).  For Non EU nationals the candidate must be "settled" in the UK.
---
Other information
---
The Doctoral College at Ulster University
---
Reviews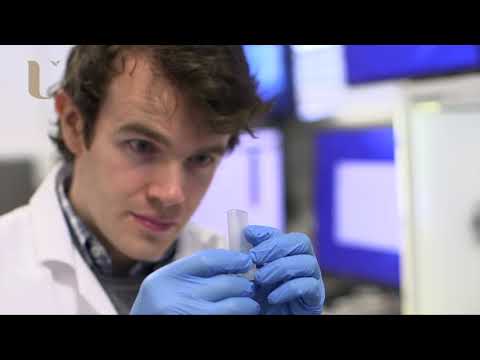 My experience has been great and the people that I have worked with have been amazing
Kieran O'Donnell - 3D printing of biological cells for tissue engineering applications
Watch Video
---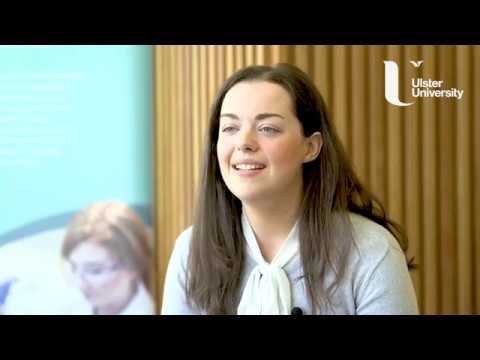 Completing the MRes provided me with a lot of different skills, particularly in research methods and lab skills.
Michelle Clements Clements - MRes - Life and Health Sciences
Watch Video
---
Throughout my PhD I've been provided with continuous support and guidance by my supervisors and the staff at the University.I've also received many opportunities to further enhance my professional development in the form of teaching experience and presenting my work at conferences which will aid in my pursuit of a career in academia or industry.
William Crowe
---