---
Summary
Diabetes represents one of the world's major healthcare problems with 285 million reported cases of diabetes worldwide, a figure projected to increase to 439 million by 2030. As the prevalence of type 2 diabetes has risen dramatically, there is an urgent need to develop new approaches for disease treatment. The alarming increase in diabetes incidence coupled with the failure of established anti-diabetic drugs to tightly manage the disease, demonstrates the market need for new anti-diabetic approaches. Approaches to counteract defective insulin secretion and low beta cell mass in diabetes are key in developing therapeutic strategies. In recent years, therapies that target the actions of glucagon-like peptide-1 (GLP-1) which stimulate insulin secretion through activation of G-protein coupled receptors (GPCRs) have been successful. This has resulted in substantial interest in targeting other islet GPCRs for diabetic therapies [1-5].
The Diabetes Research Laboratory at Ulster University has identified the anti-diabetic potential of a cannabinoid receptor, and in collaboration with GreenLight Medicines, the student will carry out a comprehensive and rewarding series of studies ranging from laboratory studies through to clinical translational research. Cannabinoid receptors are activated by cannabinoids, compounds which are produced naturally inside the body (endocannabinoids) or introduced into the body as medicinal cannabis or a related synthetic compound. The most common source of cannabinoids is the Cannabis plant. The recent recognition by the UK government that cannabis has medicinal value and should be available to the public is an important step for the development of cannabis studies.
The aim of this research study is to determine the therapeutic applicability of a range of cannabinoids which act through a GPCR receptor and the beneficial effects in diabetes. GPCRs have become the target of approximately 50% of recently developed pharmaceutical agents. Our published work demonstrates that GPCRs activated by endogenous and synthetic agonists in islets and intestinal cells exhibit insulinotropic and glucose lowering activity [1-5]. This research project represents an important step in the validation of this islet target for improved diabetes treatment and care.
This PhD project is a collaborative project between Ulster University and industry. The specific project aims: (i)To determine the therapeutic applicability of a range of cannabinoids using pancreatic and intestinal cell lines and knockout cell lines (ii)To determine the mechanisms of action responsible for metabolic effects using GPCR knockout cell lines (iii)To determine the anti-diabetic effects of GPCR cannabinoids in pre-clinical and clinical studies
References:
1.Moran BM, Flatt PR, McKillop AM. (2016) Acta Diabetol. 53(2):177-88
2.Moran BM, McKillop AM, O'Harte FPM. (2016). Curr Opin Pharmacol. 31:57-62.
3.McKillop AM, Moran BM, Abdel-Wahab YH, Gormley NM, Flatt PR. (2016) Diabetologia 59(12):2674-2685.
4.Moran BM, Abdel-Wahab YH, Flatt PR, McKillop AM. (2014). Diabetes Obes Metab. 16:1128-39.
5.Moran BM, Abdel-Wahab YH, Vasu S, Flatt PR, McKillop AM. (2016) Acta Diabetol 53(2):279-93.
---
Essential criteria
To hold, or expect to achieve by 15 August, an Upper Second Class Honours (2:1) Degree or equivalent from a UK institution (or overseas award deemed to be equivalent via UK NARIC) in a related or cognate field.
Sound understanding of subject area as evidenced by a comprehensive research proposal
---
Desirable Criteria
If the University receives a large number of applicants for the project, the following desirable criteria may be applied to shortlist applicants for interview.
First Class Honours (1st) Degree
Masters at 65%
Research project completion within taught Masters degree or MRES
Practice-based research experience and/or dissemination
Experience using research methods or other approaches relevant to the subject domain
Work experience relevant to the proposed project
Publications - peer-reviewed
Experience of presentation of research findings
A comprehensive and articulate personal statement
Relevant professional qualification and/or a Degree in a Health or Health related area
This project is funded by: GreenLight Medicines
The University offers the following awards to support PhD study and applications are invited from UK, EU and overseas for the following levels of support:

Department for the Economy (DFE)

The scholarship will cover tuition fees at the Home rate and a maintenance allowance of £15,285 per annum for three years. EU applicants will only be eligible for the fee's component of the studentship (no maintenance award is provided). For Non-EU nationals the candidate must be "settled" in the UK. This scholarship also comes with £900 per annum for three years as a research training support grant (RTSG) allocation to help support the PhD researcher.

Due consideration should be given to financing your studies; for further information on cost of living etc. please refer to: www.ulster.ac.uk/doctoralcollege/postgraduate-research/fees-and-funding/financing-your-studies
---
---
The Doctoral College at Ulster University
---
Reviews

Kamin Hau - PhD in Biomedical Sciences
---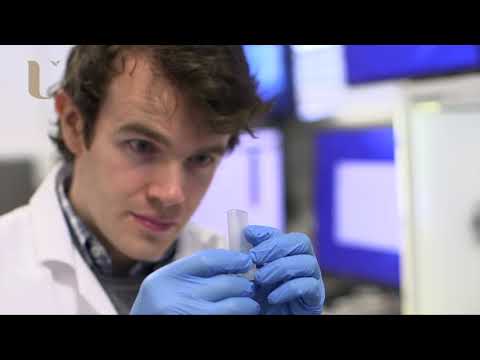 My experience has been great and the people that I have worked with have been amazing
Kieran O'Donnell - 3D printing of biological cells for tissue engineering applications
Watch Video
---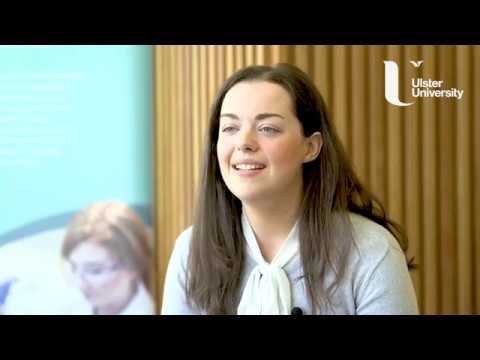 Completing the MRes provided me with a lot of different skills, particularly in research methods and lab skills.
Michelle Clements Clements - MRes - Life and Health Sciences
Watch Video
---

I completed my undergraduate studies at Ulster University, where I graduated in 2017 with first class honours in Biomedical Science with a Diploma in Professional Practice . I joined the Diabetes Research group as a PhD researcher in September 2017 and completed my PhD studies in June 2020.I am proud to say I not only completed my PhD studies within 3 years, but also became the World Champion (with a perfect score!) in Irish Dance during my PhD studies. My favourite memory was the opportunity to present my PhD work at the EASD conference in 2019. If I could speak to myself at the start of my PhD, the best piece of advice I would give myself would be to enjoy every single minute as the time flies in. I really would do another PhD!
Sarah Craig - PhD in Biomedical Sciences
---

I completed my undergraduate studies in America at Texas Woman's University where I majored in Kinesiology. I then moved to Scotland to successfully complete my Masters with Merit in Human Anatomy at the University of Dundee.My proudest moment was when I passed my viva! My favourite memory was …the dissections. I'll never forget the friends I made and the good times we had together. I couldn't have got through this without the support of my family, friends, lab colleagues, supervisors, and my boyfriend. If I could speak to myself at the start of my PhD, the best piece of advice I would give myself would be to write up after every experiment, keep a lot of back up copies of the work, and to enjoy the experience.
Natalie Klempel - PhD in Biomedical Sciences
---

I joined Ulster university in Jan 1990 after completing Postdoctoral research in Germany (1986-88) and PhD in India (1985). DSc degree in Applied Microbial-Biotechnology has been awarded after the evaluation of my thesis based on Research, Publication & related activities, completed as a research-active academic member of staff (1990-2019). DSc thesis summarised my scientific outputs and contributions (183 research papers, 3 biotechnology reference-books, 43 research-informed book-chapters, 26 research-informed review-articles, 90 conference-abstracts,1 European Patent and 2 Technology-transfers; Supervision of National & International researchers-18 Postdoctoral/Exchange and 12 PhD; and affiliations as Examiner of 58 PhD researchers globally, and Fellow & Member of nine scientific & academic societies.My message to all researchers is that "Chase your Aspirations and Never Give up". I couldn't have got through my long academic & Professional journey without
Poonam Singh Nigam - DSc in Biomedical Sciences
---

I started my PhD after I completed my undergraduate in Biology at Ulster University in 2016, with a dissertation project that focused on genetic variations in bacterial species. I continued using some of these techniques in my doctoral research, which primarily involved the investigation and development of mass spectrometry imaging in vitamin D treated prostate cancer, looking at the metabolic and genetic variations upon treatment. I worked with international collaborators at the University of Edinburgh and Maastricht University, where I got to learn and develop mass spectrometry techniques that have not previously been carried out in Northern Ireland. I now work as a postdoctoral researcher at the National High Magnetic Field Laboratory at Florida State University in Tallahassee, Florida, where I am helping to develop and implement a mass spectrometry imaging facility for users across the world with the super powerful 21T FT-ICR mass spectrometer.A PhD is a demanding process but when
Karl Smith - PhD in Biomedical Sciences
---

Throughout my PhD I've been provided with continuous support and guidance by my supervisors and the staff at the University.I've also received many opportunities to further enhance my professional development in the form of teaching experience and presenting my work at conferences which will aid in my pursuit of a career in academia or industry.
William Crowe
---

I graduated Ulster University in 2016 with a degree in Biomedical Science with DPP (Pathology). I was then offered a PhD studentship with Dr Catriona Kelly and Professor Neville McClenaghan at CTRIC which I started in September 2016. My PhD explored the pathophysiology of Cystic Fibrosis-Related Diabetes, the most common co-morbidity associated with Cystic Fibrosis.My proudest moment was undoubtedly passing my Viva (via Skype!), but I was also proud to be given the opportunity to present my work at the UK Cystic Fibrosis Trust Conference in 2018. Through this conference, I was able to meet with people with CF and the challenges they face which was important reminder that the research I was doing mattered. I couldn't have got through this without the unwavering support of my family, who were always there for me in the good times and the bad. I am also extremely grateful for the support and mentorship of my supervisors Dr Catriona Kelly, Professor Neville McClenaghan and Dr Dawood Khan
Ryan Kelsey - PhD in Biomedical Sciences
---

My proudest moment was when I knew the possibility of the full transfer of my PhD project to Ulster University, the University which I loved and started my first steps towards my PhD in, and also being a PhD graduate from one of the highly reputable universities such as Ulster is a big thing which I should always be proud of. I think there is no that word that can ever express my deepest thanks and sincere appreciation to my supervisor Professor Kathryn Burnett for her ideal supervision, valuable guidance, encouragement, generous help and ultimate support throughout my PhD project. I have been really lucky to have her as a supervisor. Also my deepest gratitude to Mr Linden Ashfield, Principal Clinical Pharmacist, Antrim Area Hospital (NHSCT) for his help and endless support throughout the whole research project. Also, I could not have got through this without the support of my beloved family (my father "Sayed", my mother "Gamila", my wife "Nermeen"
Ahmed Abuelhana - PhD in Biomedical Sciences
---

I graduated from Queen's University Belfast with a Master's in pharmacy in 2014 and subsequently began working as a community pharmacist in the Greater Belfast area. My career began to take an unusual turn when I got involved with a small startup company who developed a novel blood glucose monitor for diabetic patients. From here, my interest in diabetes was piqued and I applied for a PhD project (somewhat optimistically!) in the Diabetes Research Group at Ulster. Nearly four years later, I'm still there working as a postdoctoral researcher. Not bad considering I never thought I had a chance of getting a PhD spot!My time within the DRG has been, and still is, fantastic. I've made life-long friends (and surprisingly few enemies!) who have been patient, helpful and a joy to collaborate with. I couldn't have got through it without them (you know who you are). Likewise, the guidance from my supervisors, Prof. Peter Flatt and Dr. Nigel Irwin, has been invaluable. I'm probably most proud of
Ryan Lafferty - PhD in Biomedical Sciences
---