Funded PhD Opportunity

Understanding the Systemic and Institutional Barriers to the Employment of Big Data in Social Policy Research

This opportunity is now closed.
Subject: Social Work and Social Policy
Summary
The employment of big data in applied social science research holds significant promise in the planning and development of public services and to better understand social problems. Digitisation leads to more quantifiable components of daily life, and allows for the systematic study of areas of society not previously easily done (Bright, 2017). There are dangers to reliance on numbers alone to examine or explain social problems. However, linking data sets and understanding problems from a longitudinal perspective can provide important 'jumping off' points to gain deeper insight into social phenomena, plan and deliver social services, and identify systemic and institutional biases and discrimination (Halford and Savage, 2017).
While there has been significant investment in the development of relationships between data institutions, concerns around data protection, public attitudes towards data sharing and scepticism of social science scholars (Athey, 2017), all lead to barriers to the employment of big data to produce evidence bases for policy development.
Given the significant economic investment in developing the data sharing institutions (e.g. the Administrative Data Research Centre and Honest Broker Service), and the potential harm done by non-use of health data (Jones et al, 2017), it is imperative that solutions to these blockages are developed and implemented to make the most of this growing resource.
This PhD will use a relational and institutional approach to examining the issues related to non-use of big data in social policy research. Using case studies from across the UK, focusing on both successful and unsuccessful applications for the release of public data sets for research processes, the researcher will examine the systemic, cultural, and institutional barriers to social policy research using large, public data sets. It will include ethnographic research in data management institutions, interviews with key stakeholders, and document analysis to understand regulations and procedures.
Essential Criteria
Upper Second Class Honours (2:1) Degree or equivalent from a UK institution (or overseas award deemed to be equivalent via UK NARIC)
Research proposal of 2000 words detailing aims, objectives, milestones and methodology of the project
Desirable Criteria
If the University receives a large number of applicants for the project, the following desirable criteria may be applied to shortlist applicants for interview.
A comprehensive and articulate personal statement
Funding
Vice Chancellors Research Scholarships (VCRS)

The scholarships will cover tuition fees and a maintenance award of £15,009 per annum for three years (subject to satisfactory academic performance). Applications are invited from UK, European Union and overseas students.

DFE

The scholarship will cover tuition fees at the Home rate and a maintenance allowance of £15,009 per annum for three years. EU applicants will only be eligible for the fees component of the studentship (no maintenance award is provided).  For Non EU nationals the candidate must be "settled" in the UK.
Other information
The Doctoral College at Ulster University
Launch of the Doctoral College
Current PhD researchers and an alumnus shared their experiences, career development and the social impact of their work at the launch of the Doctoral College at Ulster University.
Watch Video
Key Dates
Submission Deadline

Monday 18 February 2019

Interview Date

25 to 27 March 2019
Campus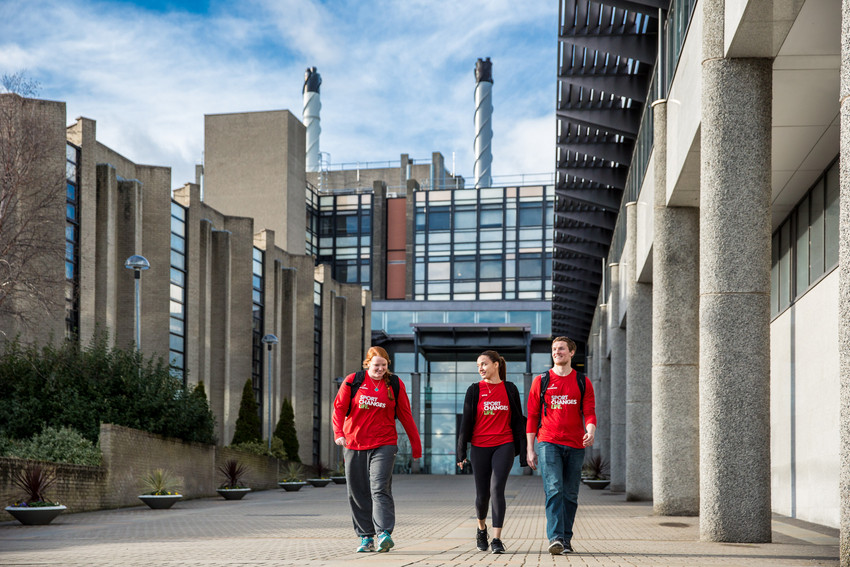 Jordanstown campus
The largest of Ulster's campuses
Contact Supervisor