Funded PhD Opportunity

Deconstructing the place of the Professional in the age of the anti-expert

This opportunity is now closed.
Subject: Education
Summary
A growing distrust and dismissal of professionals is a significant trend in both British and US political discourse, a pervasive assault on the professions (Freidson, 2001). 'Professional' is a slippery, precarious and overused term, imbued with overtones of both high status expertise and conspiratorial exclusivity, yet the issue is largely overlooked in academic studies of professional learning within the professions themselves. Freidson views professionalism as a third (and superior) logic, relative to worldviews governed by either bureaucracy, where managers dominate, or by markets, where consumers are in control. Even as the latter logics have become more salient, previous levels of unquestioning deference for professionals seem to have diminished, and are, perhaps, gone forever.
The project will examine the essential features of professionals by synthesizing a detailed characterization of at least one profession. It may, for example, utilize and test the speculative, interdisciplinary Model, The Place Model, which has been published both as a professional education book and as an academic paper.
The model has its origins in analysis of teachers and teacher education in the recent public assaults on the professionalism of teachers, in the the sticks, stones and ideology (Cochran-Smith & Fries, 2001), the changing role of teachers in an age of accountability (Valli & Beuse, 2007), a movement from professionalism to proletarianization (Helsby, 1995), and the discourses of derision (Kenway, 1990, p. 201) which are used by politicians to create rhetorical spaces within which to articulate reform (Ball, 2013, p. 104).
Current debates in the UK reflect those in the USA around greater deregulation and privatization versus investing in strengthening the dominant college and university system of teacher education (Zeichner (2014, p. 551). Meanwhile, across the globe there is an almost insatiable demand for teachers (Moon & Umar, p. 227 in Moon, 2013) and some 57 million primary-level learners are not being taught by a teacher.
Amidst this maelstrom of competing views, the Place Model uses two senses of 'place' to provide comparative lenses for a timely, a priori examination of the place of professionals. 1.place in the humanistic geography tradition as a process – a cumulative, career-long professional learning journey, and also, 2.place, in the sociological sense of professional status.
The Model maps professional dystopias (Proto/Precarious/De-professionalised/Exclusive Professionals) and then uses these to construct ideals of Civic/Inclusive/Virtuous professionals, critically questioning whether these constucts are merely oxymorons.
The successful applicant will develop an application to conduct a qualitative and/or quantitative research project addressing the above issues in the light of stakeholder perceptions. Applications should be around 2000 words, and should contextualise the project in academic literature, outline proposed methods, state the professional groups that will be included and why, consider relevant ethical issues and outline expected outcomes in terms of research impact.
Essential Criteria
Upper Second Class Honours (2:1) Degree or equivalent from a UK institution (or overseas award deemed to be equivalent via UK NARIC)
Experience using research methods or other approaches relevant to the subject domain
Sound understanding of subject area as evidenced by a comprehensive research proposal
A comprehensive and articulate personal statement
Research proposal of 1500 words detailing aims, objectives, milestones and methodology of the project
Desirable Criteria
If the University receives a large number of applicants for the project, the following desirable criteria may be applied to shortlist applicants for interview.
For VCRS Awards, Masters at 75%
Completion of Masters at a level equivalent to commendation or distinction at Ulster
Funding
Vice Chancellors Research Scholarships (VCRS)

The scholarships will cover tuition fees and a maintenance award of £15,009 per annum for three years (subject to satisfactory academic performance). Applications are invited from UK, European Union and overseas students.

DFE

The scholarship will cover tuition fees at the Home rate and a maintenance allowance of £15,009 per annum for three years. EU applicants will only be eligible for the fees component of the studentship (no maintenance award is provided).  For Non EU nationals the candidate must be "settled" in the UK.
Other information
The Doctoral College at Ulster University
Launch of the Doctoral College
Current PhD researchers and an alumnus shared their experiences, career development and the social impact of their work at the launch of the Doctoral College at Ulster University.
Watch Video
Key Dates
Submission Deadline

Monday 18 February 2019

Interview Date

15 March 2019
Campus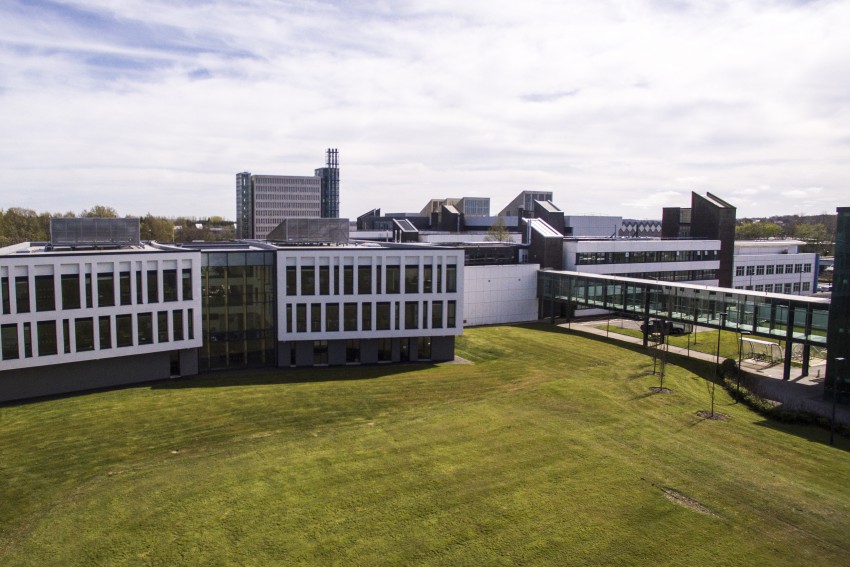 Coleraine campus
Our coastal and riverside campus focussing on science and health
Contact Supervisor