Funded PhD Opportunity

A Critical Analysis of Citizenship Education in Northern Ireland

This opportunity is now closed.
Subject: Education
Summary
The signing of the Northern Ireland peace agreement in 1998 and the establishment of a new, devolved Assembly had significant implications for education in terms of how children and young people might learn about the political conflict, the new political arrangements and the functioning of democracy within their society. For more than ten years the School of Education at Ulster University was centrally involved in the development of a new civic and political education programme piloted within post-primary schools.
This programme was eventually adopted by the Department of Education and curriculum authorities. By 2007, Local and Global Citizenship (LGC) was introduced as a statutory requirement for all schools at Key Stage 3 (age 12–14) and an optional GCSE examination subject at Key Stage 4 (age 15–16). LGC in an inquiry-based curriculum that explores four core sets of concepts ('Diversity and Inclusion'; 'Human Rights and Social Responsibilities'; 'Equality and Social Justice'; and 'Democracy and Active Participation'). It includes opportunities to 'investigate how and why conflict, including prejudice, stereotyping, sectarianism and racism may arise in the community'.
The citizenship framework also includes opportunities to examine key human rights commitments and investigate ways of strengthening democratic participation as an alternative to violence. Proposals designed to investigate the current status and impact of citizenship education are welcome, particularly the extent to which it has contributed to the 'political literacy' of children and young people in NI. Research designs may wish to draw on previous surveys that include relevant questions such as the Young Life and Times survey, and more international data generated by the IEA Civic and Citizenship Education Study.
References:
Arlow, M. 1999. "Citizenship Education in a Contested Society." Development Education Journal 6 (1):14–15.
Smith, A. 2003. "Citizenship Education in Northern Ireland: Beyond National Identity?" Cambridge Journal of Education 33 (1): 15–32.
Worden, E.A. and Smith, A. (2017) "Teaching for democracy in the absence of transitional justice: The case of Northern Ireland." Comparative Education, 53(3): 379-395.

Wesites:

Northern Ireland Council for the Curriculum Education and Assessment (CCEA) http://www.nicurriculum.org.uk/curriculum_microsite/local_global_citizenship/index.asp
Young Life and Times http://www.ark.ac.uk/ylt/results/ IEA Civic and Citizenship Education Study http://iccs.iea.nl/home.html
Essential Criteria
Upper Second Class Honours (2:1) Degree or equivalent from a UK institution (or overseas award deemed to be equivalent via UK NARIC)
Experience using research methods or other approaches relevant to the subject domain
Sound understanding of subject area as evidenced by a comprehensive research proposal
A comprehensive and articulate personal statement
Research proposal of 1500 words detailing aims, objectives, milestones and methodology of the project
Desirable Criteria
If the University receives a large number of applicants for the project, the following desirable criteria may be applied to shortlist applicants for interview.
For VCRS Awards, Masters at 75%
Completion of Masters at a level equivalent to commendation or distinction at Ulster
Funding
Vice Chancellors Research Scholarships (VCRS)

The scholarships will cover tuition fees and a maintenance award of £15,009 per annum for three years (subject to satisfactory academic performance). Applications are invited from UK, European Union and overseas students.

DFE

The scholarship will cover tuition fees at the Home rate and a maintenance allowance of £15,009 per annum for three years. EU applicants will only be eligible for the fees component of the studentship (no maintenance award is provided).  For Non EU nationals the candidate must be "settled" in the UK.
Other information
The Doctoral College at Ulster University
Launch of the Doctoral College
Current PhD researchers and an alumnus shared their experiences, career development and the social impact of their work at the launch of the Doctoral College at Ulster University.
Watch Video
Key Dates
Submission Deadline

Monday 18 February 2019

Interview Date

15 March 2019
Campus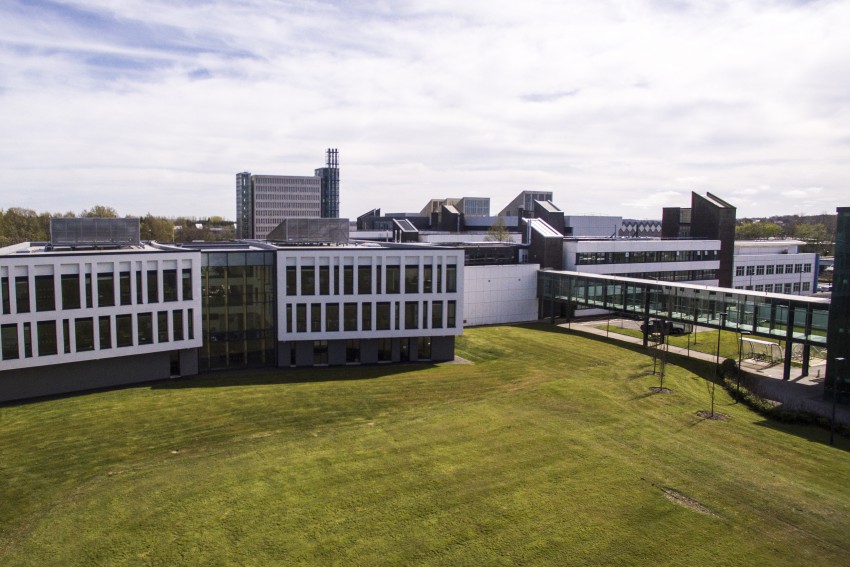 Coleraine campus
Our coastal and riverside campus focussing on science and health
Contact Supervisor
Other Supervisors