---
Summary
Approximately 10,000 people in Ireland (IHF 2010b) and 4,000 in Northern Ireland (Stroke Association 2017) suffer a stroke each year. As a result, stroke services incur huge costs to health services, approximately 422 million euro per year in ROI (IHF 2010b) and £260m in Northern Ireland (Stroke Association 2017). Individuals who have sustained a stroke are often left with residual deficits of the upper limb that can restrict functional use of the limb in everyday activities and can result in dependency upon others to engage in some tasks. Regaining independence through functional use of the arm and hand is the aim of rehabilitation. Mirror box therapy (MBT) is a relatively new innovation thought to improve upper limb function through both movement and mental stimulation (Stevens and Stoykov 2003, Uswatte et al 2005).
The pilot study conducted by this research team has demonstrated that caregivers play a key role in delivering mirror box intervention outside restricted therapy time. Further, the fully powered randomised controlled trial funded through the Cross-border Healthcare Intervention Trials in Ireland Network (CHITIN INTERREG VA SEUPB) and commencing in January 2019, will see caregivers play an even greater role in co-delivering the intervention as many of the 180 participants in this trial will be living in very rural cross-border areas, with limited access to therapists for regular rehabilitation sessions.
This study provides plentiful opportunities for a PhD student to explore how caregivers can support the rehabilitation process and co-engage in the delivery of mirror box therapy for patient benefit.
PhD Aim: To investigate the effectiveness of carer-delivered mirror box therapy for upper limb rehabilitation with stroke within the home setting.
The objectives of the study will be to:
1.Develop a range of service-user and carer friendly information and training resources on the use of mirror box therapy for upper limb rehabilitation post stroke;
2.Pilot the use of the training resources through a series of training events for caregivers of individuals with stroke;
3.Operationalise a small clinical trial (nestled within the main study) to investigate the effectiveness of carer-delivered mirror box therapy to individuals with stroke within the home setting.
4.Maximise the opportunities for patient and public involvement within the fully –powered Randomised Controlled Trial, of which the PhD student will be a member.
Strategic Importance
This study could not be more relevant to HSC/HSE priorities at present, due to (1) the 2016 National Stroke Audit (IHF) and (2) the Reshaping of Stroke Services in Northern Ireland consultation (Health and Social Care Board 2017). Considerable inequity exists in specialist stroke services across Ireland (IHF National Stroke Audit 2016), with geographical location and proximity to a major hospital determining whether or not stroke survivors receive adequate rehabilitation (IHF 2010b, IHF2016). This lack of availability in some regions results in many people living with avoidable disability (IHF 2010a). A recent expert report by the Health Minister emphasised that all stroke patients should have access to appropriate levels of rehabilitation irrespective of their age or geographical location' (Department of Health and Children 2010).
---
Essential criteria
Upper Second Class Honours (2:1) Degree or equivalent from a UK institution (or overseas award deemed to be equivalent via UK NARIC)
---
Desirable Criteria
If the University receives a large number of applicants for the project, the following desirable criteria may be applied to shortlist applicants for interview.
Relevant professional qualification and/or a Degree in a Health or Health related area
---
Funding
Vice Chancellors Research Scholarships (VCRS)

The scholarships will cover tuition fees and a maintenance award of £14,777 per annum for three years (subject to satisfactory academic performance). Applications are invited from UK, European Union and overseas students.

DFE

The scholarship will cover tuition fees at the Home rate and a maintenance allowance of £ 14,777 per annum for three years. EU applicants will only be eligible for the fees component of the studentship (no maintenance award is provided).  For Non EU nationals the candidate must be "settled" in the UK.
---
Other information
---
The Doctoral College at Ulster University
---
Reviews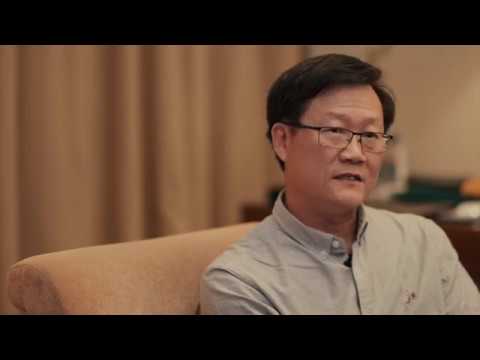 Ulster University has very enhanced independent learning. I strongly recommend my students to go abroad to broaden their vision to get new motivation. I tell them that when studying at Ulster University, they will receive an abundance of knowledge, new experiences and strong technology to enhance their life.
Professor Stenver Lin - PhD Radiology
Watch Video
---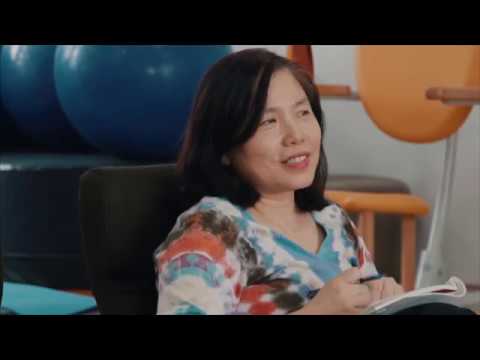 I am currently the Director for the Department of Nursing-midwifery and Women's Heath at NTUNHS. I studied at Ulster University for 3 years and it was a very happy time. Ulster is very good for study, not only in academic work but it also shows you how to be a good teacher.
Professor Chein Huei Kao - PhD Health Science of Nursing
Watch Video
---