---
Summary
Shoulder pain is the third most common reason for musculoskeletal GP consultations in the UK; 50% of shoulder pain sufferers are diagnosed with sub-acromial impingement syndrome (SAIS), the prevalence of which increases with age. An evidence based exercise programme was developed by this research group at Ulster University using a robust mixed methodology approach including a meta-review and meta-analysis, a qualitative focus group study and a single blind pragmatic pilot RCT.
This work illustrated that for those with SAIS there was strong evidence that exercise decreased pain and improved function at short-term follow-up. Furthermore patients in the RCT exit interviews described a process of self-management via the exercise. This development of this research is timely, in-line with health initiatives such as "Transforming Your Care" (2011)
The aim of the research is to increase accessibility and subsequent uptake of our evidence based exercise program by developing and evaluating a responsive mobile app.
Objectives:
1.Translate the exercise programme into a digital app
2.Conduct a series of user-centred design workshops (patients, therapists)
3.Pilot the app in clinical practice gaining feedback from patients and clinicians
4.Explore the perceptions of the physiotherapists and patients in the use of app technology in physiotherapy
Design
3-stage mixed methods qualitative (focus groups) and quantitative (questionnaire survey) research
Stage 1 The exercise programme will be translated into a functional mobile app to be deployed on android, Apple and Windows mobile platforms using phased release for personalised exercise programmes for patients with SAIS. Three distinct versions of the app will be released in an effort to follow a user centric design process. At each release of the software a workshop will be held to receive feedback from users which will subsequently be incorporated into following versions. Population RESEARCHERS To ensure technical stability and logical workflow, a cohort of n=5 software developers (experienced in the development of mobile apps for healthcare applications) will be recruited from SERG to test and evaluate the app over 28 days. CLINICAL Senior physiotherapists (n=8) and patients with SAIS (n=8) will be recruited for 2 focus groups. Discussion will take place regarding aesthetics of the app and the manipulation of digital material. Analysis – Thematic analysis of group discussions.
Stage 2 The app will be rolled out through the Northern Health and Social Care Trust. An online survey will be distributed to: (i) physiotherapists and (ii) patients; to gauge opinions of user-friendliness of, and adherence to, the online resource. Population – (i) Musculoskeletal physiotherapists, (ii) Patients with SAIS. Analysis – Descriptive statistics. Direct feedback from monitoring patients' interaction with the app.
Stage 3 A series of focus groups will be convened (n=48 in total) with the aim to gauge the experiences of using the app, engaging with the technology, the delivery of this type of healthcare in this manner in terms of a quality service and the role of app technology in remote healthcare in physiotherapy. Population - Patients and Physiotherapists who have used the app Analysis – thematic analysis of focus groups
---
Essential criteria
Upper Second Class Honours (2:1) Degree or equivalent from a UK institution (or overseas award deemed to be equivalent via UK NARIC)
---
Desirable Criteria
If the University receives a large number of applicants for the project, the following desirable criteria may be applied to shortlist applicants for interview.
Relevant professional qualification and/or a Degree in a Health or Health related area
---
Funding
Vice Chancellors Research Scholarships (VCRS)

The scholarships will cover tuition fees and a maintenance award of £14,777 per annum for three years (subject to satisfactory academic performance). Applications are invited from UK, European Union and overseas students.

DFE

The scholarship will cover tuition fees at the Home rate and a maintenance allowance of £ 14,777 per annum for three years. EU applicants will only be eligible for the fees component of the studentship (no maintenance award is provided).  For Non EU nationals the candidate must be "settled" in the UK.
---
Other information
---
The Doctoral College at Ulster University
---
Reviews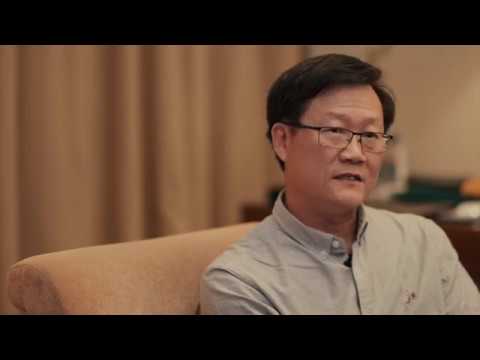 Ulster University has very enhanced independent learning. I strongly recommend my students to go abroad to broaden their vision to get new motivation. I tell them that when studying at Ulster University, they will receive an abundance of knowledge, new experiences and strong technology to enhance their life.
Professor Stenver Lin - PhD Radiology
Watch Video
---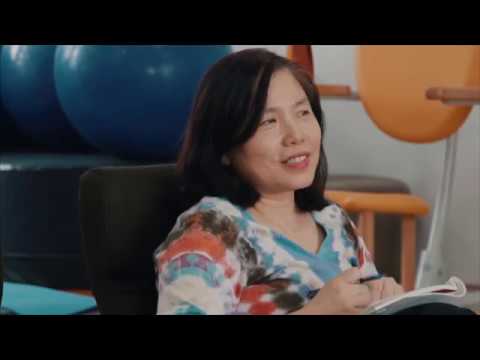 I am currently the Director for the Department of Nursing-midwifery and Women's Heath at NTUNHS. I studied at Ulster University for 3 years and it was a very happy time. Ulster is very good for study, not only in academic work but it also shows you how to be a good teacher.
Professor Chein Huei Kao - PhD Health Science of Nursing
Watch Video
---