---
Summary
Background to the project:
Globally, there has been increasing interest in the need to improve the patient experience across all healthcare settings. The World Health Organisation (WHO, 2015) have set out a comprehensive framework appealing to healthcare providers to deliver services in a way that favours the person, rather than the presenting condition. These ideals fit closely with the notion of person-centred practice (McCormack and McCance 2017). In the UK, the Francis report (2013) highlighted major failings in patient care, fortunately Radiographers avoided the scrutiny provided to other healthcare professionals. However, they are still bound to deliver compassionate care to their patients (Blieker et al. 2016, SCoR 2013 and 2014).
A wide variety of people access the radiography department annually making it an environment where the radiography team are under increasing pressure to receive patients, produce a diagnostic image and keep the department running (Booth 2008). To achieve these ends, there is some evidence to suggest that radiography healthcare professionals are inclined to limit their communication with patients (Booth 2008) and label patients in terms of age, gender or nature of their injury, in order to aid judicious decision-making (Struwick 2016). Nevertheless, Hayre et al. (2016) suggest that there is a requirement to ensure that those healthcare professionals working in the radiography department deliver person-centred care and not just process patients through the system.
Aim:
To explore person-centred practice within Radiology departments in Northern Ireland and determine staff perceptions of practice.
Objectives:
1.To explore the relationship between attributes of radiographers and radiologists, their engagement in care processes and the care environment from a staff perspective.
2.To investigate how the relationships identified from objective 1 are experienced by staff and service users.
3.To psychometrically test the Person-centred Practice Inventory (staff) (PCPIS) in relation to the radiology population.
Design and methods:
A two-stage mixed methods approach will be used. Initially the Person-centred Practice Inventory (staff) (PCPI-S) will be used to measure the presence of staff attitudes and how the management of the radiology department impacts the care delivered. Semi-structured interviews will then be conducted to identify how the relationships identified from objective one were experienced by staff and service users and how this related to service users' care. This stage has the additional benefit of allowing staff to elaborate on, or explain the quantitative findings from stage one.
Data analysis:
Quantitative data analysis will be undertaken in a number of stages and include testing and managing missing data, normality of distribution, undertaking multivariate data analysis, and exploration of the data using descriptive and inferential statistics. Qualitative data will be analysed using Burnard et al. (2008)
Skills required of applicant:
The successful applicant should be from the Allied Health Professional or Nursing background, and be familiar with research processes. Excellent oral and written communication skills are an essential requirement.
---
Essential criteria
Upper Second Class Honours (2:1) Degree or equivalent from a UK institution (or overseas award deemed to be equivalent via UK NARIC)
---
Desirable Criteria
If the University receives a large number of applicants for the project, the following desirable criteria may be applied to shortlist applicants for interview.
Relevant professional qualification and/or a Degree in a Health or Health related area
---
Funding
Vice Chancellors Research Scholarships (VCRS)

The scholarships will cover tuition fees and a maintenance award of £14,777 per annum for three years (subject to satisfactory academic performance). Applications are invited from UK, European Union and overseas students.

DFE

The scholarship will cover tuition fees at the Home rate and a maintenance allowance of £ 14,777 per annum for three years. EU applicants will only be eligible for the fees component of the studentship (no maintenance award is provided).  For Non EU nationals the candidate must be "settled" in the UK.
---
Other information
---
The Doctoral College at Ulster University
---
Reviews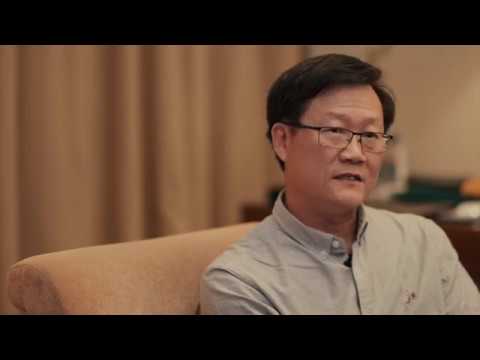 Ulster University has very enhanced independent learning. I strongly recommend my students to go abroad to broaden their vision to get new motivation. I tell them that when studying at Ulster University, they will receive an abundance of knowledge, new experiences and strong technology to enhance their life.
Professor Stenver Lin - PhD Radiology
Watch Video
---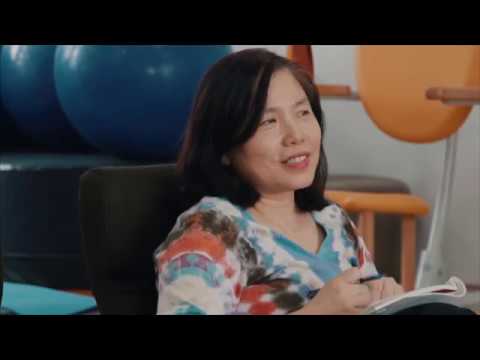 I am currently the Director for the Department of Nursing-midwifery and Women's Heath at NTUNHS. I studied at Ulster University for 3 years and it was a very happy time. Ulster is very good for study, not only in academic work but it also shows you how to be a good teacher.
Professor Chein Huei Kao - PhD Health Science of Nursing
Watch Video
---