---
Summary
To ensure the integrity of Paralympic competition a system of classification is used to ensure a level playing field between competitors. For those with visual impairment (VI), individual sports federations are responsible for determining rules for classification, and historically, they have been based on the medical classification of visual impairment as identified by the World Health Organisation (WHO). As such, visual measures for classification rely on clinical measurement of visual acuity and visual fields. Medical approaches to VI sport classification creates a status quo where decision-making rests with medical staff with little input from athletes. A further issue is that it widely is recognised that the role and nature of visual capacity on sports performance is very different across sports, and that traditional clinical measures of vision do not translate to 'real world' situations.
This PhD will investigate the athletes' lived experience of classification in visually impaired (VI) sport. While the nondisabled athlete is concerned with loss of form or injury, the Para-athlete must also consider how changes in their level of impairment will affect their career. Therefore, an understanding of the athlete's lived experience is required. When examining this lived experience, a range of factors that influence classification's impact on their careers will be discussed, with an aim to exploring how athlete-centred approaches could challenge the existing system.
This project will also compare existing visual classifications across relevant sports (E.g. football and track athletics) with VI athletes. In addition to conventional visual function measurements, we will conduct comprehensive visual assessments. We plan to include dynamic visual acuity measures to reflect the vision-in-motion capability of athletes, explore both lighting variability and glare on performance, and conduct multiple-object tracking commensurate with the experiences of athletes with visual impairments when playing their sport. We will collect information on the origins of an individual's VI, in terms of their eye condition, whether congenital or acquired, and their VI progression.
This PhD will examine the experiences of blind and visually impaired athletes, both of the technical aspects of classification and the social implications of the procedure on their sporting careers. The aims of the project are;
*To investigate the lived-experience of VI athletes with regimes of classification.
*To explore the potential for athlete centred approaches to classification.
*To compare existing visual classifications across relevant sports, conduct comprehensive visual assessment on VI athletes and evaluate their visual strengths and weaknesses.
*To examine the acceptability and feasibility of novel visual assessment techniques, in order to better represent real-world visual performance with athletes with a VI.
This is an exciting opportunity for a PhD researcher to work with academics from the Optometry and Vision Science Research Group and the Sport & Exercise Science Research Institute at Ulster University. They have the expertise, equipment and links with local and national associations to recruit an appropriate population for this PhD project across a range of sports.
---
Essential criteria
Upper Second Class Honours (2:1) Degree or equivalent from a UK institution (or overseas award deemed to be equivalent via UK NARIC)
Sound understanding of subject area as evidenced by a comprehensive research proposal
---
Desirable Criteria
If the University receives a large number of applicants for the project, the following desirable criteria may be applied to shortlist applicants for interview.
First Class Honours (1st) Degree
Masters at 65%
Research project completion within taught Masters degree or MRES
Practice-based research experience and/or dissemination
Experience using research methods or other approaches relevant to the subject domain
Work experience relevant to the proposed project
Publications - peer-reviewed
Experience of presentation of research findings
A comprehensive and articulate personal statement
Relevant professional qualification and/or a Degree in a Health or Health related area
---
Funding
Vice Chancellors Research Scholarships (VCRS)

The scholarships will cover tuition fees and a maintenance award of £14,777 per annum for three years (subject to satisfactory academic performance). Applications are invited from UK, European Union and overseas students.

DFE

The scholarship will cover tuition fees at the Home rate and a maintenance allowance of £ 14,777 per annum for three years. EU applicants will only be eligible for the fees component of the studentship (no maintenance award is provided).  For Non EU nationals the candidate must be "settled" in the UK.
---
Other information
---
The Doctoral College at Ulster University
---
Reviews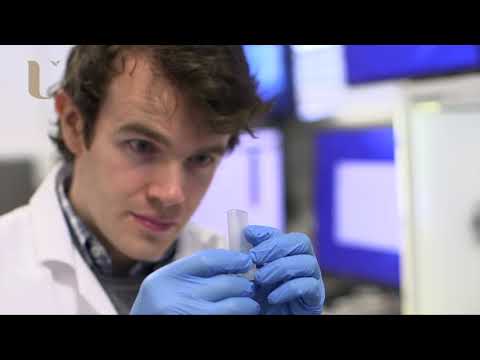 My experience has been great and the people that I have worked with have been amazing
Kieran O'Donnell - 3D printing of biological cells for tissue engineering applications
Watch Video
---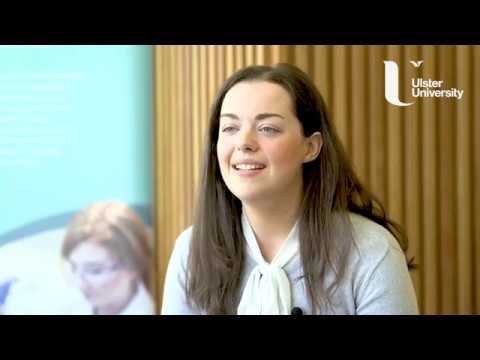 Completing the MRes provided me with a lot of different skills, particularly in research methods and lab skills.
Michelle Clements Clements - MRes - Life and Health Sciences
Watch Video
---
Throughout my PhD I've been provided with continuous support and guidance by my supervisors and the staff at the University.I've also received many opportunities to further enhance my professional development in the form of teaching experience and presenting my work at conferences which will aid in my pursuit of a career in academia or industry.
William Crowe
---