---
Summary
The task of driving requires appropriate visual, motor and cognitive skills to effectively operate a vehicle. Over 40 million people in the UK have a driving licence. In the UK, the visual requirements for driving have been largely unchanged since their introduction and are still based on individuals reading a vehicle number plate. This has an approximate correlation to more clinical visual measures, but is far from a robust assessment of vision. However, the DfT like the self-testing aspect of this test, and argue that this is a pragmatic choice given the lack of evidence to demonstrate a compelling reason to update this. Despite the task of driving unarguably requiring input from the visual system, there remains a significant knowledge gap in what tests provide an appropriate assessment for adequate vision, and what level of vision is 'safe'.
One of the reasons for lack of evidence is that it is difficult to tease apart the 'real-world' task of driving, and the visual factors that may influence safe driving. Studies have shown that visual acuity alone is not a good predictor of driving performance. This is perhaps not surprising as visual acuity, while a measure of the resolution ability of the eye (i.e. visual detail), is not a holistic measure of visual function. Several studies have shown that contrast sensitivity (CS) measures correlate better with visual performance. However, visual fields and visual attention will also have a strong influence on driving performance, as will the lighting conditions visual functions are measured in.
To gain a driving licence, a hazard perception test has been introduced as a means to probe visual response times, but once a licence is obtained, there are no requirements to test this again for UK drivers. Dark adaptation is known to slow down with age, thus abrupt changes in light intensity, like that which occurs with car headlights in low lighting conditions, take increasingly longer to adapt from. The UK, at northerly latitude, has many hours of night driving for individuals in the winter months.
Recent research has highlighted the potential value of mesopic (low light level) visual function tests in determining night driving performance. In summary, as we age, our contrast sensitivity reduces, visual attention and response times diminish, and dark adaptation rates slow down. These factors, coupled with the increased risk of ocular disease with age, such as cataracts, glaucoma and macular degeneration, mean that older drivers may have a more compromised visual ability for driving.
This exciting PhD study will investigate the potential for clinically available measures to better determine visual function and develop normative data for older adult drivers. Three aspects will be investigated:
(i)contrast sensitivity in photopic and mesopic conditions, using Pelli-Robson and low contrast acuity tests, compared to the Mesotest II.
(ii)visual attention using an eye tracking system with capability to simulate visual compromise in terms of reduced visual fields and acuity, while conducting a hazard perception test.
(iii)correlation between dark adaptation and individual perceptions and difficulties with night driving.
---
Essential criteria
Upper Second Class Honours (2:1) Degree or equivalent from a UK institution (or overseas award deemed to be equivalent via UK NARIC)
Sound understanding of subject area as evidenced by a comprehensive research proposal
---
Desirable Criteria
If the University receives a large number of applicants for the project, the following desirable criteria may be applied to shortlist applicants for interview.
First Class Honours (1st) Degree
Masters at 65%
Research project completion within taught Masters degree or MRES
Practice-based research experience and/or dissemination
Experience using research methods or other approaches relevant to the subject domain
Work experience relevant to the proposed project
Publications - peer-reviewed
Experience of presentation of research findings
A comprehensive and articulate personal statement
Relevant professional qualification and/or a Degree in a Health or Health related area
---
Funding
Vice Chancellors Research Scholarships (VCRS)

The scholarships will cover tuition fees and a maintenance award of £14,777 per annum for three years (subject to satisfactory academic performance). Applications are invited from UK, European Union and overseas students.

DFE

The scholarship will cover tuition fees at the Home rate and a maintenance allowance of £ 14,777 per annum for three years. EU applicants will only be eligible for the fees component of the studentship (no maintenance award is provided).  For Non EU nationals the candidate must be "settled" in the UK.
---
Other information
---
The Doctoral College at Ulster University
---
Reviews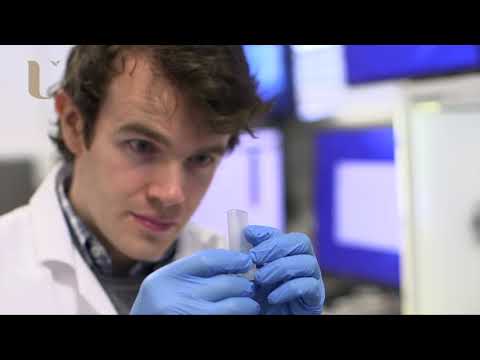 My experience has been great and the people that I have worked with have been amazing
Kieran O'Donnell - 3D printing of biological cells for tissue engineering applications
Watch Video
---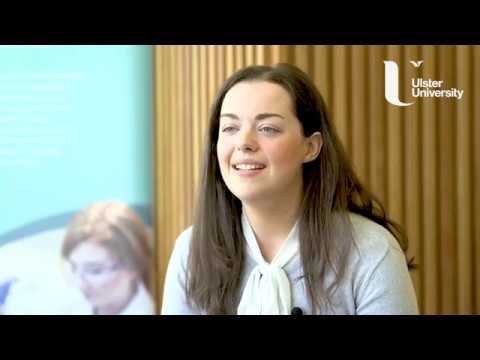 Completing the MRes provided me with a lot of different skills, particularly in research methods and lab skills.
Michelle Clements Clements - MRes - Life and Health Sciences
Watch Video
---
Throughout my PhD I've been provided with continuous support and guidance by my supervisors and the staff at the University.I've also received many opportunities to further enhance my professional development in the form of teaching experience and presenting my work at conferences which will aid in my pursuit of a career in academia or industry.
William Crowe
---