---
Summary
Visual stress is a syndrome that causes symptoms of eye strain, headaches and visual distortions when looking at striped patterns such as text when reading. It is a relatively common, though under-recognised condition, and for people with sufficient issues, their symptoms are alleviated by the use of coloured filters. Colour is typically prescribed using coloured overlays or coloured spectacle lenses. Commonly children and adults with dyslexia are assessed for visual stress but the literature would suggest that the condition only co-occurs in a small percentage of individuals with dyslexia (approximately 20%).1
Few robust studies have investigated the prevalence of visual stress in the typical population without dyslexia. Symptoms of visual stress are particularly relevant to student populations who are often asked to read and comprehend large volumes of written material. There may therefore be a proportion of the population who would benefit from treatment of visual stress that remain undetected and undiagnosed. Developments in technology, such as tablets and smartphones, mean that people are now reading written material electronically rather than in paper based form. Glare sources and reflections are often described as making the symptoms of visual stress worse so the nature of text displayed on tablets may exacerbate the problems perceived.2
This PhD study will firstly investigate visual stress in a large sample of adult University students both with and without a diagnosis of dyslexia. Few studies have assessed the prevalence of visual stress signs and symptoms in a non-dyslexic population and those studies who have done so have not been significantly powered.3,4 A comprehensive eye examination and visual stress assessment including the signs and symptoms outlined by the recently published diagnostic tool advised by Evans et al.5 will be used to determine those with and without visual stress within a University student population.
This data will provide further evidence of the proportion of individuals with dyslexia who co-exhibit visual stress and to establish whether some students without dyslexia may benefit from the use of colour to treat signs and symptoms of visual stress. The research will also examine how the symptoms of visual stress using electronic devices compare with symptoms using paper-based testing. Recent developments on electronic devices include accessibility options that allow the user to change the colour tint that appears over their screens, similar to the traditional treatment of visual stress by coloured overlays.
The study will also determine whether there are measurable benefits of using coloured tints available on electronic devices and how they compare to the use of conventional coloured overlays. Data resulting from this arm of the study could lead to an additional clinical management option when dealing with patients with visual stress that aligns with the type of reading material often presented in contemporary educational settings.
1. Evans BJW & Allen PM. (2016). A systematic review of controlled trials on visual stress using Intuitive Overlays or the Intuitive Colorimeter. J Optom. 9(4):205-218.
2. Nandakumar K. & Leat SJ. (2008). Dyslexia: a review of two theories. Clin Exp Optom. 91(4):333-40.
3. Singleton, C. & Trotter, S. (2005) 'Visual stress in adults with and without dyslexia.' Journal of Research in Reading, 28, pp. 365–78.
4. Henderson LM., Tsogka N., Snowling M.J. (2013). Questioning the benefits that coloured overlays have for reading in students with and without dyslexia. Journal of Research in Special Educational Needs, 13(1):57-65.
5. Evans BJW, Allen PM., Wilkin AJ. (2017). A Delphi study to develop practical diagnostic guidelines for visual stress (pattern-related visual stress). J Optom. 10(3):161-168.
---
Essential criteria
Upper Second Class Honours (2:1) Degree or equivalent from a UK institution (or overseas award deemed to be equivalent via UK NARIC)
Sound understanding of subject area as evidenced by a comprehensive research proposal
---
Desirable Criteria
If the University receives a large number of applicants for the project, the following desirable criteria may be applied to shortlist applicants for interview.
First Class Honours (1st) Degree
Masters at 65%
Research project completion within taught Masters degree or MRES
Practice-based research experience and/or dissemination
Experience using research methods or other approaches relevant to the subject domain
Work experience relevant to the proposed project
Publications - peer-reviewed
Experience of presentation of research findings
A comprehensive and articulate personal statement
Relevant professional qualification and/or a Degree in a Health or Health related area
---
Funding
Vice Chancellors Research Scholarships (VCRS)

The scholarships will cover tuition fees and a maintenance award of £14,777 per annum for three years (subject to satisfactory academic performance). Applications are invited from UK, European Union and overseas students.

DFE

The scholarship will cover tuition fees at the Home rate and a maintenance allowance of £ 14,777 per annum for three years. EU applicants will only be eligible for the fees component of the studentship (no maintenance award is provided).  For Non EU nationals the candidate must be "settled" in the UK.
---
Other information
---
The Doctoral College at Ulster University
---
Reviews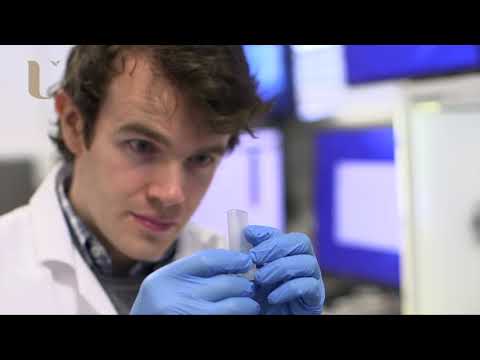 My experience has been great and the people that I have worked with have been amazing
Kieran O'Donnell - 3D printing of biological cells for tissue engineering applications
Watch Video
---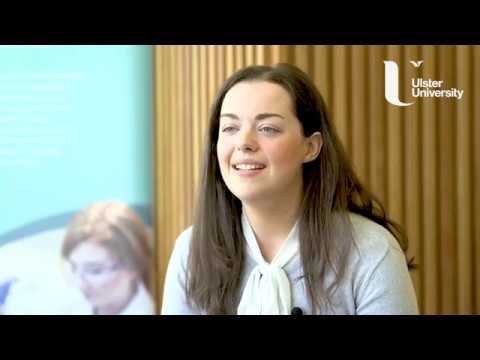 Completing the MRes provided me with a lot of different skills, particularly in research methods and lab skills.
Michelle Clements Clements - MRes - Life and Health Sciences
Watch Video
---
Throughout my PhD I've been provided with continuous support and guidance by my supervisors and the staff at the University.I've also received many opportunities to further enhance my professional development in the form of teaching experience and presenting my work at conferences which will aid in my pursuit of a career in academia or industry.
William Crowe
---