---
Summary
Introduction: Colo-rectal cancer (CRC) is a multifactorial disease with no therapeutic cure. Recent statistics suggest that 41,300 new cases of bowel cancer were registered in the UK in 2014, that's 110 cases diagnosed every day. Bowel cancer is the third most common in the UK in both males and females and accounts for 12% of all new cases. Incidence rates for bowel cancer in the UK are highest in people aged 85-89. Over the last decade, bowel cancer incidence rates have increased by a twentieth (5%) in the UK.
The increase is larger in females where rates have increased by 6%, than in males where rates have increased by 3%. Bowel cancer in England is more common in males living in the most deprived areas and has been found to be more common in white people that in Asian or Black people. Worldwide, an estimated 1.36 million new cases of bowel cancer were diagnosed in 2012. A study published by Paul Trueman, 2007 indicates that the total cost of bowel cancer to the National Health Service in England is approximately £1.1bn a year. This figure takes into account the cost of diagnosis, treatment and palliative care. The mean annual cost of treating a patient with rectal cancer is estimated to be approximately £12,000, while the mean annual cost of treating a patient with colon cancer is approximately £8,800. Annual NHS costs for cancer services are £5 billion, but the cost to society as a whole – including costs for loss of productivity – is £18.3 billion. Late stage diagnosis is one of the major reasons of higher cost to NHS more than 6 in 10 (62%) bowel cancer patients receive a major surgical resection as part of their cancer treatment, since the current treatment options are limited to chemotherapy, radiation therapy and radiofrequency ablation.
One of the major reason for late diagnosis and limited therapeutic options is that bowel cancer research is heavily reliant on in-vivo animal models. Notwithstanding the ethical and moral issues, genetically and chemically induced animal models of colon cancers may show false/limited effects on cancer development and progression. Hence there is an urgent need to develop novel human tissue/cell based models to understand the pathophysiology of bowel cancer development.
Key Objectives:
Recent research indicates that effective colon targeting can not only increase therapeutic efficacy but also reduce potential systemic side effects. Hence, this research proposal aims to use 3D printing and nanotechnology to develop a drug delivery system, which can effectively release HIF/NF-kappB modulating agents loaded in the colon. These nano-particulate formulations will be evaluated in 3D bio-printed human cell based in vitro models of colon cancer with an objective to understand the dynamics of the HIF/NF-kappaB pathways to develop new diagnostics and therapeutics for bowel cancer.
Successful completion of this project could lead to the development of effective colon targeted drug delivery system and a new in-vitro tool for bowel cancer research using 3D printing technology.
---
Essential criteria
Upper Second Class Honours (2:1) Degree or equivalent from a UK institution (or overseas award deemed to be equivalent via UK NARIC)
Sound understanding of subject area as evidenced by a comprehensive research proposal
---
Desirable Criteria
If the University receives a large number of applicants for the project, the following desirable criteria may be applied to shortlist applicants for interview.
First Class Honours (1st) Degree
Masters at 65%
Research project completion within taught Masters degree or MRES
Practice-based research experience and/or dissemination
Experience using research methods or other approaches relevant to the subject domain
Work experience relevant to the proposed project
Publications - peer-reviewed
Experience of presentation of research findings
A comprehensive and articulate personal statement
Relevant professional qualification and/or a Degree in a Health or Health related area
---
Funding
Vice Chancellors Research Scholarships (VCRS)

The scholarships will cover tuition fees and a maintenance award of £14,777 per annum for three years (subject to satisfactory academic performance). Applications are invited from UK, European Union and overseas students.

DFE

The scholarship will cover tuition fees at the Home rate and a maintenance allowance of £ 14,777 per annum for three years. EU applicants will only be eligible for the fees component of the studentship (no maintenance award is provided).  For Non EU nationals the candidate must be "settled" in the UK.
---
Other information
---
The Doctoral College at Ulster University
---
Reviews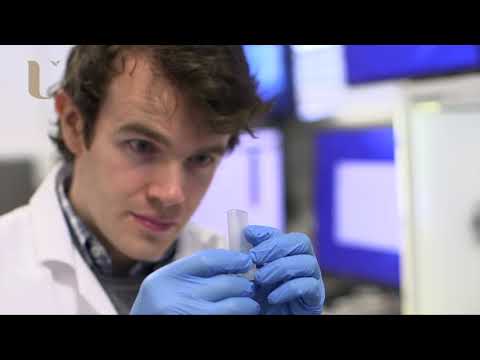 My experience has been great and the people that I have worked with have been amazing
Kieran O'Donnell - 3D printing of biological cells for tissue engineering applications
Watch Video
---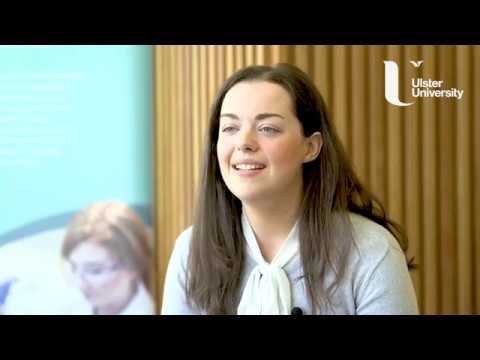 Completing the MRes provided me with a lot of different skills, particularly in research methods and lab skills.
Michelle Clements Clements - MRes - Life and Health Sciences
Watch Video
---
Throughout my PhD I've been provided with continuous support and guidance by my supervisors and the staff at the University.I've also received many opportunities to further enhance my professional development in the form of teaching experience and presenting my work at conferences which will aid in my pursuit of a career in academia or industry.
William Crowe
---