---
Summary
The Seychelles Child Development Study (SDCS) is an ongoing observational study (circa 30 years) of over 2500 mother-child pairs, and is investigating the effects of prenatal MeHg exposure on child development. Dietary information has been collected at various stages of the lifecycle using diet diaries, food frequency questionnaires (FFQ) and fish use questionnaires. The data generated provide an estimate of semi-quantitative nutrient and food intakes, as well as qualitative data on food consumption patterns.
There is increasing interest in the analysis of dietary patterns and their associations with various health and disease outcomes (2). In the SCDS a plethora of information exists on the health (e.g. cardiovascular disease, asthma, autoimmunity and dental) and cognitive development of the participants. The diet of this developing country is changing with potential health implications.
The aim of this project is to characterise the dietary intake, to investigate changes in diet through dietary pattern analysis and to evaluate associations of diet with health outcomes (3-7). Working closely with the Ministry of Health, Seychelles, this project will work with existing and new dietary, anthropometric, health and cognitive data collected in the cohorts within the Seychelles.
Information derived from this PhD will impact on policies within the Seychelles including healthly eating guidelines. This PhD will:
(1)Investigate changes over 30 years in dietary habits and examine associations between health and neurodevelopment outcomes. Data are available spanning pregnancy up to 60 years of age.
(2)Collect new dietary data to investigate change in dietary patterns. (3)Examine dietary intake in relation to health outcomes
The PhD researcher appointed to this project will be given every opportunity to maximise on training by participating in relevant workshops, specialist skills sessions, relevant online courses, PhD researcher initiatives and personal development activities organised by the Doctoral College. In addition, the student will be expected and strongly encouraged to prepare and present their research findings when appropriate at national and international conferences. Furthermore, this PhD will afford the successful PhD researcher the opportunity to work with experts in the field from Rochester University.
References
1.Cade JE, et al (2002) Pub Health Nutr 5, 567-87.
2.Jacques PF and Tucker KL (2001) Am J Clin Nutr 73 (1), 1-2
3.Conway MC et al. Dietary Determinants of Polyunsaturated Fatty Acid (PUFA) Status in a High Fish-Eating Cohort during Pregnancy. Nutrients. 2018 Jul 20;10(7). pii: E927. doi: 10.3390/nu10070927.
4.Myers GJ, Davidson PW and Strain JJ. Nutrient and methyl mercury exposure from consuming fish. J Nutr 2007; 137: 2805-2808
5.van Wijngaarden E et al. Methyl mercury exposure and neurodevelopmental outcomes in the Seychelles Child Development Study Main cohort at age 22 and 24 years. Neurotoxicology Teratology, 59, 35-42, 2017 PMID 27989696
6.Strain JJ et al. Prenatal exposure to methyl mercury from fish consumption and polyunsaturated fatty acids: associations with child development at 20 months of age in an observational study in the Republic of Seychelles. American Journal of Clinical Nutrition, 101(3), 530-537, 2015. PMC: 4340059
---
Essential criteria
Upper Second Class Honours (2:1) Degree or equivalent from a UK institution (or overseas award deemed to be equivalent via UK NARIC)
Sound understanding of subject area as evidenced by a comprehensive research proposal
---
Desirable Criteria
If the University receives a large number of applicants for the project, the following desirable criteria may be applied to shortlist applicants for interview.
First Class Honours (1st) Degree
Masters at 65%
Research project completion within taught Masters degree or MRES
Practice-based research experience and/or dissemination
Experience using research methods or other approaches relevant to the subject domain
Work experience relevant to the proposed project
Publications - peer-reviewed
Experience of presentation of research findings
A comprehensive and articulate personal statement
Relevant professional qualification and/or a Degree in a Health or Health related area
---
Funding
Vice Chancellors Research Scholarships (VCRS)

The scholarships will cover tuition fees and a maintenance award of £14,777 per annum for three years (subject to satisfactory academic performance). Applications are invited from UK, European Union and overseas students.

DFE

The scholarship will cover tuition fees at the Home rate and a maintenance allowance of £ 14,777 per annum for three years. EU applicants will only be eligible for the fees component of the studentship (no maintenance award is provided).  For Non EU nationals the candidate must be "settled" in the UK.
---
Other information
---
The Doctoral College at Ulster University
---
Reviews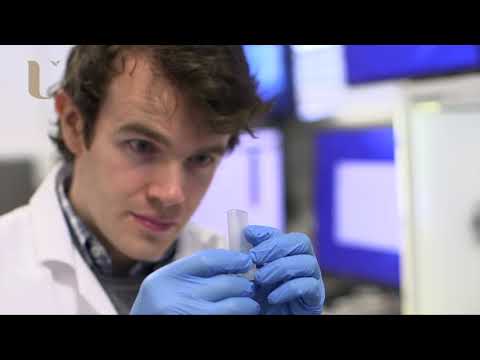 My experience has been great and the people that I have worked with have been amazing
Kieran O'Donnell - 3D printing of biological cells for tissue engineering applications
Watch Video
---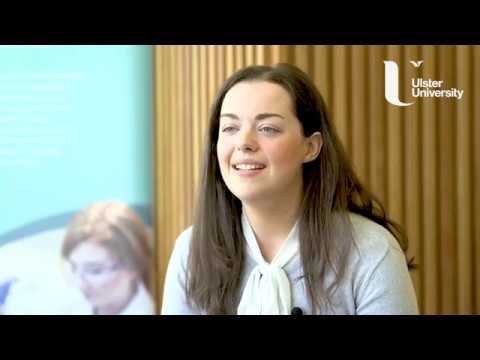 Completing the MRes provided me with a lot of different skills, particularly in research methods and lab skills.
Michelle Clements Clements - MRes - Life and Health Sciences
Watch Video
---
Throughout my PhD I've been provided with continuous support and guidance by my supervisors and the staff at the University.I've also received many opportunities to further enhance my professional development in the form of teaching experience and presenting my work at conferences which will aid in my pursuit of a career in academia or industry.
William Crowe
---