---
Summary
Clinical studies have indicated that combining docetaxel chemotherapy with standard hormonal therapy significantly improves the survival outcome for patients with newly diagnosed advanced prostate cancer.1 One reason for this observation is that attacking testosterone independent cellular clones early with chemotherapy enables hormonal therapy to keep prostate cancer in remission longer.2
However, the lack of tumour targeting associated with chemotherapy drugs such as docetaxel, means non-target tissue is also exposed resulting in significant side-effects for the patient. Ultrasound targeted microbubble destruction (UTMD) is an emerging strategy for the site-specific delivery of drug payloads to solid tumours.3 In UTMD, low intensity ultrasound is used to disrupt (burst) the microbubbles in the tumour microenvironment, thus releasing attached / encapsulated payloads in a site-specific manner.The physical effects that accompany microbubble destruction are also known to facilitate the delivery of the drugs deep into the tumour tissue thus enhancing their action.4-5
In this project, we will use our microbubble platform to enable then targeted delivery of docetaxel chemotherapy and sonodynamic therapy (SDT) to prostate tumours. Our preliminary experiments have demonstrated that UTMD mediated taxane / SDT treatment significantly reduces tumour growth when compared to androgen deprivation therapy (ADT), in mice bearing LNCaP xenograft tumours. However, these experiments used paclitaxel instead of docetaxel as the taxane based chemotherapy and did not explore the benefit of combining chemo-sonodynamic therapy with ADT.
Therefore, in this proposal, we will prepare lipid stabilised microbubbles carrying both docetaxel and Rose Bengal (a SDT sensitiser) to explore the effect of UTMD mediated combined chemo-sonodynamic therapy treatment on tumour growth and metastasis, alone and in combination with hormonal therapy.
Requisite experience
Applicants will be expected to be familiar with good laboratory practice and cell culture experience will be a benefit. In vivo experience would be a benefit although specific training in accordance with national requirements will be provided.
References
1.James ND et al., Addition of docetaxel, zoledronic acid, or both to first-line long-term hormone therapy in prostate cancer (STAMPEDE): survival results from an adaptive, multiarm, multistage, platform randomised controlled trial. The Lancet. 2016 Mar 19;387(10024):1163-77.
2.Sweeney CJ et al., Chemohormonal therapy in metastatic hormone-sensitive prostate cancer. New England Journal of Medicine. 2015 Aug 20;373(8):737-46.
3.Mayer CR et al., Ultrasound targeted microbubble destruction for drug and gene delivery. Expert opinion on drug delivery. 2008 Oct 1;5(10):1121-38.
4.Carlisle R et al., Enhanced tumor uptake and penetration of virotherapy using polymer stealthing and focused ultrasound. Journal of the National Cancer Institute. 2013 Oct 29;105(22):1701-10.
5.Crake C et al.,Enhancement and passive acoustic mapping of cavitation from fluorescently tagged magnetic resonance-visible magnetic microbubbles in vivo. Ultrasound in medicine & biology. 2016 Dec 1;42(12):3022-36.
---
Essential criteria
Upper Second Class Honours (2:1) Degree or equivalent from a UK institution (or overseas award deemed to be equivalent via UK NARIC)
Sound understanding of subject area as evidenced by a comprehensive research proposal
---
Desirable Criteria
If the University receives a large number of applicants for the project, the following desirable criteria may be applied to shortlist applicants for interview.
First Class Honours (1st) Degree
Masters at 65%
Research project completion within taught Masters degree or MRES
Practice-based research experience and/or dissemination
Experience using research methods or other approaches relevant to the subject domain
Work experience relevant to the proposed project
Publications - peer-reviewed
Experience of presentation of research findings
A comprehensive and articulate personal statement
Relevant professional qualification and/or a Degree in a Health or Health related area
---
Funding
Vice Chancellors Research Scholarships (VCRS)

The scholarships will cover tuition fees and a maintenance award of £14,777 per annum for three years (subject to satisfactory academic performance). Applications are invited from UK, European Union and overseas students.

DFE

The scholarship will cover tuition fees at the Home rate and a maintenance allowance of £ 14,777 per annum for three years. EU applicants will only be eligible for the fees component of the studentship (no maintenance award is provided).  For Non EU nationals the candidate must be "settled" in the UK.
---
Other information
---
The Doctoral College at Ulster University
---
Reviews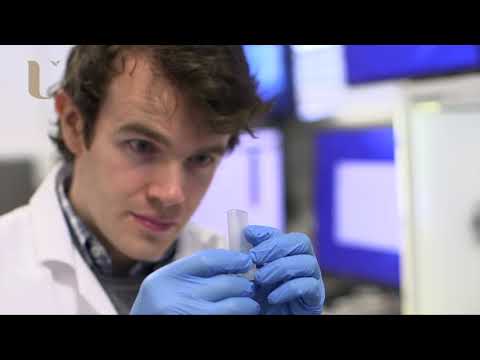 My experience has been great and the people that I have worked with have been amazing
Kieran O'Donnell - 3D printing of biological cells for tissue engineering applications
Watch Video
---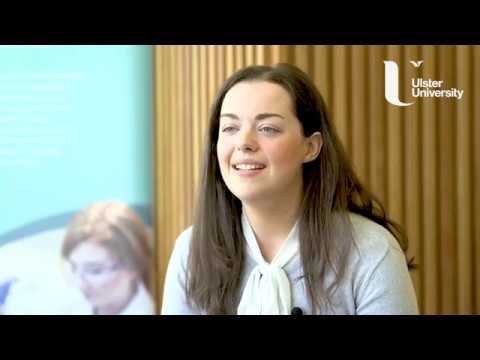 Completing the MRes provided me with a lot of different skills, particularly in research methods and lab skills.
Michelle Clements Clements - MRes - Life and Health Sciences
Watch Video
---
Throughout my PhD I've been provided with continuous support and guidance by my supervisors and the staff at the University.I've also received many opportunities to further enhance my professional development in the form of teaching experience and presenting my work at conferences which will aid in my pursuit of a career in academia or industry.
William Crowe
---