Funded PhD Opportunity

New generation of inherently safer composite tanks for hydrogen storage

This opportunity is now closed.
Subject: Architecture, Built Environment and Planning
Summary
The inherently safer fuelling of a hydrogen storage container is a challenging problem. Independent on a container design the regulation requires: temperature inside doesn't exceed 85 C, pressure does not exceed 1.25 of Nominal Working Pressure, i.e. 87.5 MPa for 70 MPa onboard storage tanks, and the State of Charge does not exceed 100%. The consumer expectations include the fuelling time within 3 min (longer for busses). The problem of fuelling control is complicated by changing pressure and temperature inside the tank and at inlet, conjugate heat transfer from/to hydrogen through a piping system and a tank wall to/from the ambience, etc.
One aim of this doctoral study is development and validation of CFD (Computational Fluid Dynamics) and reduced models for better understanding and reproduction of underlying physical phenomena of hydrogen tank fuelling (both onboard and stationary). The models should be used for prediction of thermal behaviour of different systems "hydrogen storage at refuelling site – piping system – dispenser – hydrogen storage tank – atmosphere" during fuelling.
The results of research will be used for the establishment of inherently safer and automated hydrogen fuelling protocol for light- and heavy-duty vehicles. Compressed gas energy storage technologies are widely used in different areas of our life. Compressed Natural Gas (CNG), Liquified Petroleum Gas (LPG), Compressed Gaseous Hydrogen (CGH2) vehicles and buses are hitting the roads. Safety is of paramount importance for compressed gas storage systems and infrastructure.
The main unresolved issue facing the compressed gas energy storage sector is a catastrophic rupture of lightweight composite pressure vessel (CPV) in a fire. Fire resistance rating (FRR) of today's CPV, i.e. time in a fire before rupture, is only 3-12 min. Catastrophic rupture of CPV in a fire is a serious threat to life and property.
This project aims to further develop and validate the breakthrough leak-no-burst (LNB) safety technology for prevention of CPV catastrophic rupture in a fire, and thus eliminate hazards and associated risks from disastrous blast wave, fireball, and projectiles (Ulster's IP "Composite Pressure Vessel for Hydrogen Storage", 14.02.17).
This research is strongly linked from the beginning with industry, both directly and through standard development organisations (ISO, CEN) and regulators (UN GTR#13 IWG SGS). The aim will be achieved through: performing hazard/risk analysis; case studies analysis; accident scenarios development; measuring material properties; model development; validation tests; recommendations for the update of Regulations, Codes and Standards.
Essential Criteria
Upper Second Class Honours (2:1) Degree or equivalent from a UK institution (or overseas award deemed to be equivalent via UK NARIC)
Clearly defined research proposal detailing background, research questions, aims and methodology
Funding
Vice Chancellors Research Scholarships (VCRS)

The scholarships will cover tuition fees and a maintenance award of £15,009 per annum for three years (subject to satisfactory academic performance). Applications are invited from UK, European Union and overseas students.

DFE

The scholarship will cover tuition fees at the Home rate and a maintenance allowance of £15,009 per annum for three years. EU applicants will only be eligible for the fees component of the studentship (no maintenance award is provided).  For Non EU nationals the candidate must be "settled" in the UK.
Other information
The Doctoral College at Ulster University
Launch of the Doctoral College
Current PhD researchers and an alumnus shared their experiences, career development and the social impact of their work at the launch of the Doctoral College at Ulster University.
Watch Video
Key Dates
Submission Deadline

Monday 18 February 2019

Interview Date

13 March to 21 March 2019
Campus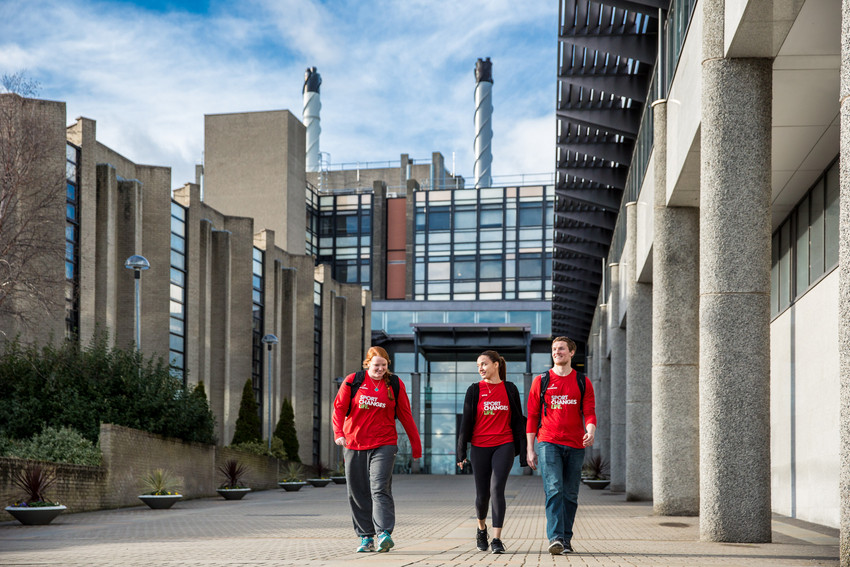 Jordanstown campus
The largest of Ulster's campuses
Contact Supervisor
Other Supervisors