---
Summary
Acute myeloid leukaemia (AML) is a type of blood cancer of myeloid lineage that is characterised by the rapid proliferation and accumulation of immature cells in the bone marrow. There are approximately 3,100 new cases of AML diagnosed in the UK each year and 2,600 deaths1. Recent whole genome sequencing efforts in both childhood2 and adult3 AML have defined the driver landscape in the disease which will further support patient stratification and targeted drug development.
Oncogenic mutations in NRAS are highly prevalent in AML, especially in the paediatric disease (~30% of cases) compared to adult AML (~10%), despite the low somatic mutational burden2. NRAS normally functions by transducing signals from activated receptors to the nucleus, where it regulates cell growth and survival. Mutant NRAS encodes a protein which is locked in the 'on' conformation, resulting in sustained growth and survival of the leukemic cells. While representing an exciting therapeutic target, directly targeting oncogenic NRAS, or any of the Ras family members, is complex and no clinical inhibitors currently exist4.
This PhD studentship aims to identify genes that mutant NRAS may depend on for survival and understand their role in the development of AML. To do this, the student will first investigate molecular exclusivities with mutant NRAS that have recently been identified as part of the Beat AML programme2. The student will then perform a genome-wide synthetic lethality screen using CRISPR-Cas9 technology in clinically relevant NRAS mutant cell models to identify genes, that when knocked out, result in the death of NRAS mutant AML cells. Genes that are essential for the survival of NRAS mutant AML cells will be validated and studied in a variety of murine and human models and in patient samples.
The overall aim is to identify molecular dependencies in NRAS-driven leukaemia that may present an alternative therapeutic strategy to directly targeting mutant NRAS. This project and will benefit from a range of approaches, such as CRISPR-Cas9 knockout screening, molecular biology, genomics, FACS, computational biology and murine models.
References
1 Cancer Research UK.
2 Bolouri et al. 2018. Nature Medicine, 24:103-112.
3 Tyner et al. 2018. Nature, 562: 526-530.
4 Downward 2015. Clinical Cancer Research, 21:1802-1809.
---
Essential criteria
Upper Second Class Honours (2:1) Degree or equivalent from a UK institution (or overseas award deemed to be equivalent via UK NARIC)
Sound understanding of subject area as evidenced by a comprehensive research proposal
---
Desirable Criteria
If the University receives a large number of applicants for the project, the following desirable criteria may be applied to shortlist applicants for interview.
First Class Honours (1st) Degree
Masters at 65%
Research project completion within taught Masters degree or MRES
Practice-based research experience and/or dissemination
Experience using research methods or other approaches relevant to the subject domain
Work experience relevant to the proposed project
Publications - peer-reviewed
Experience of presentation of research findings
A comprehensive and articulate personal statement
Relevant professional qualification and/or a Degree in a Health or Health related area
---
Funding
Vice Chancellors Research Scholarships (VCRS)

The scholarships will cover tuition fees and a maintenance award of £14,777 per annum for three years (subject to satisfactory academic performance). Applications are invited from UK, European Union and overseas students.

DFE

The scholarship will cover tuition fees at the Home rate and a maintenance allowance of £ 14,777 per annum for three years. EU applicants will only be eligible for the fees component of the studentship (no maintenance award is provided).  For Non EU nationals the candidate must be "settled" in the UK.
---
Other information
---
The Doctoral College at Ulster University
---
Reviews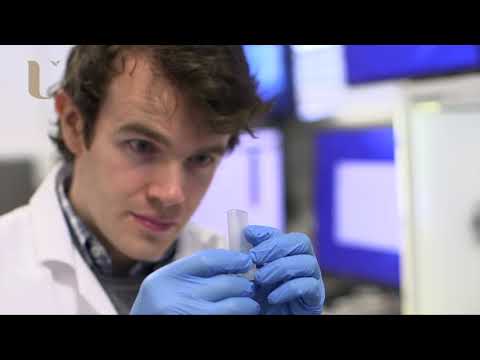 My experience has been great and the people that I have worked with have been amazing
Kieran O'Donnell - 3D printing of biological cells for tissue engineering applications
Watch Video
---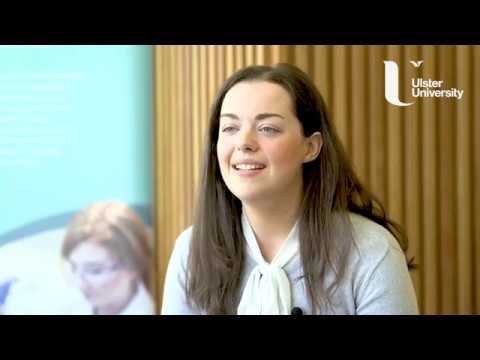 Completing the MRes provided me with a lot of different skills, particularly in research methods and lab skills.
Michelle Clements Clements - MRes - Life and Health Sciences
Watch Video
---
Throughout my PhD I've been provided with continuous support and guidance by my supervisors and the staff at the University.I've also received many opportunities to further enhance my professional development in the form of teaching experience and presenting my work at conferences which will aid in my pursuit of a career in academia or industry.
William Crowe
---