---
Summary
Acute myeloid leukaemia (AML) is an aggressive blood cancer that arises from impaired differentiation of hematopoietic progenitor cells. While many AML patients respond to induction chemotherapy, relapse and refractory disease is common. Indeed, only ~20% of patients survive for 5 years or more following diagnosis1. Treatments for AML, which affects both children and adults, have remained largely the same since the 1960s.
These therapies are associated with severe side effects. Members of the B cell CLL/lymphoma 2 (BCL-2) family are key regulators of apoptosis. Consisting of both proapoptotic and prosurvival proteins, cancer cells can evade cell death and survive by reliance on prosurvival proteins, such as BCL-2, MCL-1 and BCLXL, creating a therapeutic vulnerability. Venetoclax (ABT-199), an orally bioavailable selective BCL-2 inhibitor, was developed in 20132 and found to provide remarkable efficacy and improvements in progression-free survival in relapsed chronic lymphocytic leukaemia (CLL)3. Based on these results, venetoclax was approved by the FDA in June 2018 for patients with CLL4, and in November 2018 for AML (in combination with chemotherapy)5.
While venetoclax does offer a potential significant advance in the AML field, there is an unmet clinical need to improve its efficacy, without increasing toxicity. This PhD studentship aims to discover and develop novel drug combinations with venetoclax in AML. The student will perform a high-throughput screen of >800 approved compounds in combination with low dose venetoclax in clinically relevant AML cell models. Drug hits that generate synergy with venetoclax with be deconvoluted and validated in expanded murine and human cell models and toxicities studied in a range of normal cells.
Mechanistic experiments will be performed to understand how the novel combination functions at a genetic and cellular level and the combination/s investigated in pre-clinical experiments using both transplanted human cell lines and patient-derived xenographs. Finally, venetoclax resistant AML cells will be developed which will be used to study mechanisms of resistance and for follow up screening. This project and will benefit from a range of approaches, such as advanced drug screening, molecular biology, genomics, FACS, computational biology and murine models.
References
1 National Cancer Intelligence Network and Public Health England, 2014.
2 Souers et al. 2013. Nature Medicine, 19:202-208.
3 Seymour et al. 2018. New England Journal of Medicine, 378:1107-1120.
4 https://www.fda.gov/drugs/informationondrugs/approveddrugs/ucm610308.htm.
5 https://www.onclive.com/web-exclusives/fda-approves-frontline-venetoclax-in-aml.
---
Essential criteria
Upper Second Class Honours (2:1) Degree or equivalent from a UK institution (or overseas award deemed to be equivalent via UK NARIC)
Sound understanding of subject area as evidenced by a comprehensive research proposal
---
Desirable Criteria
If the University receives a large number of applicants for the project, the following desirable criteria may be applied to shortlist applicants for interview.
First Class Honours (1st) Degree
Masters at 65%
Research project completion within taught Masters degree or MRES
Practice-based research experience and/or dissemination
Experience using research methods or other approaches relevant to the subject domain
Work experience relevant to the proposed project
Publications - peer-reviewed
Experience of presentation of research findings
A comprehensive and articulate personal statement
Relevant professional qualification and/or a Degree in a Health or Health related area
---
Funding
Vice Chancellors Research Scholarships (VCRS)

The scholarships will cover tuition fees and a maintenance award of £14,777 per annum for three years (subject to satisfactory academic performance). Applications are invited from UK, European Union and overseas students.

DFE

The scholarship will cover tuition fees at the Home rate and a maintenance allowance of £ 14,777 per annum for three years. EU applicants will only be eligible for the fees component of the studentship (no maintenance award is provided).  For Non EU nationals the candidate must be "settled" in the UK.
---
Other information
---
The Doctoral College at Ulster University
---
Reviews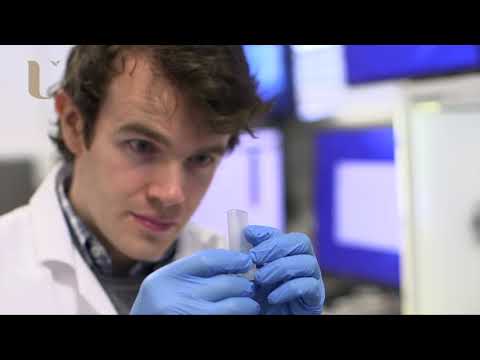 My experience has been great and the people that I have worked with have been amazing
Kieran O'Donnell - 3D printing of biological cells for tissue engineering applications
Watch Video
---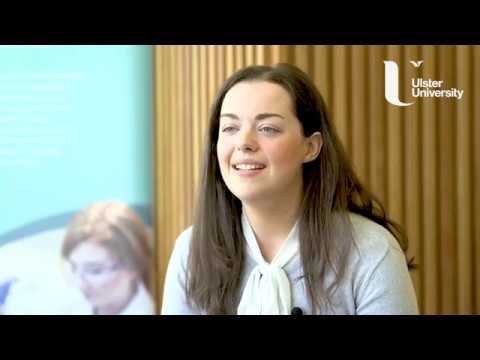 Completing the MRes provided me with a lot of different skills, particularly in research methods and lab skills.
Michelle Clements Clements - MRes - Life and Health Sciences
Watch Video
---
Throughout my PhD I've been provided with continuous support and guidance by my supervisors and the staff at the University.I've also received many opportunities to further enhance my professional development in the form of teaching experience and presenting my work at conferences which will aid in my pursuit of a career in academia or industry.
William Crowe
---