---
Summary
Milk has been a staple part of the UK and Irish diet for generations, and is a naturally rich source of essential nutrients, including protein, calcium, B vitamins, phosphorus and potassium. It also contains smaller amounts of other nutrients, including vitamin D, iodine and selenium(1). Traditionally, the consumption of milk has been associated with achieving and maintaining optimal bone health and other health benefits including lower blood pressure, improved muscle mass/function, weight control as well as a decreased risk of chronic diseases, such as CVD, type 2 diabetes and colorectal cancer(1).
The unique combination of nutrients, bioactive factors and other components within milk and how they interact in the dairy matrix hihglights the many nutritional benefits this product possesses(2,3). However, in recent years, milk consumption has been declining in many European countries which has contributed to inadequate intakes of certain micronutrients in some population groups(1,4). Milk contributes 5% of energy and 10% of protein intakes, respectively to the global population, making it a key contributor to global nutrition(5).
The global dairy industry, however, is in a period of turbulence with slowing demand from China, the removal of EU milk quota's and rising consumer demand for plant-based proteins(6). These trends have caused volatility within global milk markets meaning that global demand for dairy is changing. While having strong technological capabilities is key to taking advantage of these trends, it is not sufficient.
The ability to identify and exploit consumer insights from local markets is also vital in generating increased value for consumers and higher margin products for milk producers. Moreover, NI has a unique industry of dairy farming with respect to predominantly grass-based systems and has been recognised as well-placed to respond to increasing global demand for dairy products as described within the Governmental body, the Agri-Food Strategy Board's Going for Growth document(7).
The proposed PhD will employ a nutrition-led approach, aiming to identify new market opportunities for food innovation/export in the global dairy industry. This study will align the nutritional needs of a country and explore the current/novel dairy products already on the market to identify new opportunities for development within a specified country.
The main objectives of this PhD research will be met using a range of research methods, to:
a)systematically review the trends within the global dairy industry and to critique current models of dairy innovation
b)conduct an audit across global nutrition surveys to identify nutritional needs of a population that could benefit from increased access to, and availability of, dairy products
c)utilise the Global New Product Database (Mintel) within specified markets and conduct a gap analysis to identify market opportunities
d)predict the economic impact of targeted dairy innovation within specific markets e)evaluate consumer perceptions of new dairy concepts within specified markets
The PhD researcher appointed to the project will be given every opportunity to maximise on training by participating in relevant workshops, specialist skills sessions, relevant online courses, PhD researcher initiatives and personal development activities organised by the Doctoral College.
In addition, the researcher will be expected and strongly encouraged to prepare and present their research findings when appropriate at national and international conferences.
References
European Milk Forum (2014) www.milknutritiousbynature.eu.
Muehlhoff et al. (2013) Milk and dairy product in human nutrition. Rome: Food and Agriculture Organisation of the United Nations. http://www.fao.org/docrep/018/i3396e/i3396e.pdf.
Kongerslev et al. (2017) Whole dairy matrix or single nutritients in assessment of health effects: current evidence and knowledge gaps. AJCN 105(5), 1033-1045.
Mensink et al. (2013) Mapping low micronutrients across Europe. Br J Nutr 110, 755-773.
Global Dairy Platform, 2018. https://www.globaldairyplatform.com/nutrition/.
Deloitte, 2017.
---
Essential criteria
Upper Second Class Honours (2:1) Degree or equivalent from a UK institution (or overseas award deemed to be equivalent via UK NARIC)
Sound understanding of subject area as evidenced by a comprehensive research proposal
---
Desirable Criteria
If the University receives a large number of applicants for the project, the following desirable criteria may be applied to shortlist applicants for interview.
First Class Honours (1st) Degree
Masters at 65%
Research project completion within taught Masters degree or MRES
Practice-based research experience and/or dissemination
Experience using research methods or other approaches relevant to the subject domain
Work experience relevant to the proposed project
Publications - peer-reviewed
Experience of presentation of research findings
A comprehensive and articulate personal statement
Relevant professional qualification and/or a Degree in a Health or Health related area
---
Funding
Vice Chancellors Research Scholarships (VCRS)

The scholarships will cover tuition fees and a maintenance award of £14,777 per annum for three years (subject to satisfactory academic performance). Applications are invited from UK, European Union and overseas students.

DFE

The scholarship will cover tuition fees at the Home rate and a maintenance allowance of £ 14,777 per annum for three years. EU applicants will only be eligible for the fees component of the studentship (no maintenance award is provided).  For Non EU nationals the candidate must be "settled" in the UK.
---
Other information
---
The Doctoral College at Ulster University
---
Reviews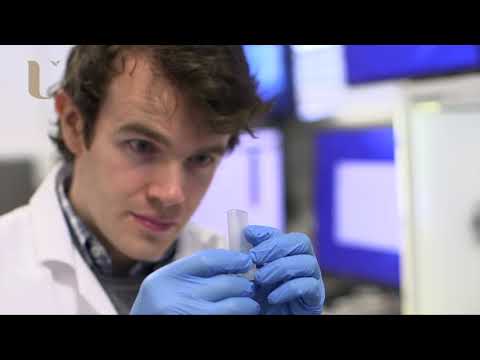 My experience has been great and the people that I have worked with have been amazing
Kieran O'Donnell - 3D printing of biological cells for tissue engineering applications
Watch Video
---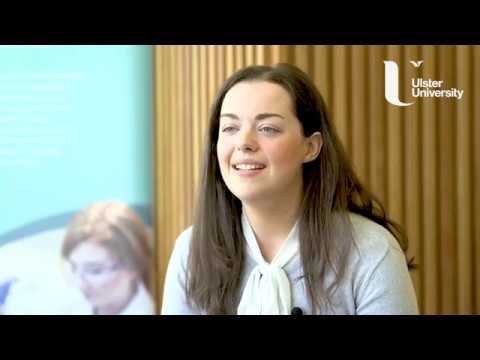 Completing the MRes provided me with a lot of different skills, particularly in research methods and lab skills.
Michelle Clements Clements - MRes - Life and Health Sciences
Watch Video
---
Throughout my PhD I've been provided with continuous support and guidance by my supervisors and the staff at the University.I've also received many opportunities to further enhance my professional development in the form of teaching experience and presenting my work at conferences which will aid in my pursuit of a career in academia or industry.
William Crowe
---