---
Summary
Alzheimer's disease is an incurable, complex, age associated disorder that leads to progressive and debilitating cognitive decline. Currently, there is no treatment that can cure or even halt the progression of the disease. Effective treatments are urgently needed and, in part, will be aided by better classification and early detection of the disease. Alzheimer's disease is the most common cause of dementia. It is a multifactorial disease; one cause being build up of protein structures such as plaques and tangles. Pathologically, -amyloid peptide and hyperphosphorylated tau are major drivers of neurotoxicity in the brain, however mechanisms are poorly understood.
One mechanism discovered recently (Bussian TJ et al Nature Sep 2018), implicated cellular senescence as a key driving force for cognitive decline. Cellular senescence is a process by which cells damaged by various stressors are either removed from the body or maintained in a state of non-division. Senescent cells secrete a variety of inflammatory cytokines, growth factors and other soluble and insoluble factors known as the senescence-associated secretory phenotype (SASP). Various features of senescent cells, such as the SASP, can cause damage to surrounding tissue. SASP secreted by senescent cells can alter the tissue microenvironment. Interestingly, there is a significant overlap between cytokines and chemokines secreted by tau impacted cells and senescent cells. What role if any Senescence/SASP plays in Alzheimer's is unknown.
We hypothesise that the presence of senescent cell markers precedes development of severe cognitive decline. An Alzheimer's disease specific senescence signal (AzSenSig) will be developed using published datasets (n>500). These comprise of senescence specific transcriptomic, proteomics and metabolomics datasets. While the growing availability of such diverse senescence data offers huge opportunities to generate a more thorough and comprehensive view of biological problems, mining such abundant information poses great challenges to research communities. Using artificial intelligence and machine learning, we will develop advanced integrative data analysis algorithms and tools to capture the usability of senescence markers in prediction of outcomes for Alzheimer's. Its clinical potential will be evaluated by analysing proteomic analyses from samples collected within the Northern Ireland Centre for Stratified Medicine. The bioinformatic discovery will be complemented by in vitro studies as follows.
We will establish a cellular model of neuronal senescence. Briefly neurons will be made senescent by treating them with 50 uM of etoposide for 24 hours to induce senescence. RNA will be extracted to generate a unique senescence specific transcriptomic dataset. Differentially expressed trancripts will be compared to AzSenSig for concordance. Validation of findings from data mining of publicly available datasets will be conducted in samples collected locally. Proteomic signatures in individuals with Alzheimer's disease, mild cognitive impairment and apparently healthy controls will be evaluated. Comprehensive clinical history and neurocognitive assessments are available for all patients.
The main aim of this project is to determine specific senescence signatures associated with Alzheimer's disease, and to identify if such signatures can be assessed in peripheral blood samples.
The proposed 3-year project will be based at the Centre for Personalized Medicine (CPM) under the supervision of Dr Rai, Dr McClean and Dr Shukla, research lecturers and alongside Professor Bjourson, centre director.
---
Essential criteria
Upper Second Class Honours (2:1) Degree or equivalent from a UK institution (or overseas award deemed to be equivalent via UK NARIC)
Sound understanding of subject area as evidenced by a comprehensive research proposal
---
Desirable Criteria
If the University receives a large number of applicants for the project, the following desirable criteria may be applied to shortlist applicants for interview.
First Class Honours (1st) Degree
Masters at 65%
Research project completion within taught Masters degree or MRES
Practice-based research experience and/or dissemination
Experience using research methods or other approaches relevant to the subject domain
Work experience relevant to the proposed project
Publications - peer-reviewed
Experience of presentation of research findings
A comprehensive and articulate personal statement
Relevant professional qualification and/or a Degree in a Health or Health related area
---
Funding
Vice Chancellors Research Scholarships (VCRS)

The scholarships will cover tuition fees and a maintenance award of £14,777 per annum for three years (subject to satisfactory academic performance). Applications are invited from UK, European Union and overseas students.

DFE

The scholarship will cover tuition fees at the Home rate and a maintenance allowance of £ 14,777 per annum for three years. EU applicants will only be eligible for the fees component of the studentship (no maintenance award is provided).  For Non EU nationals the candidate must be "settled" in the UK.
---
Other information
---
The Doctoral College at Ulster University
---
Reviews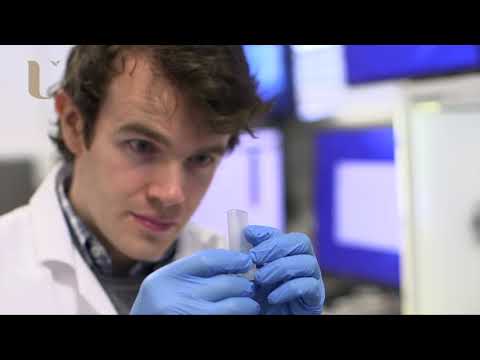 My experience has been great and the people that I have worked with have been amazing
Kieran O'Donnell - 3D printing of biological cells for tissue engineering applications
Watch Video
---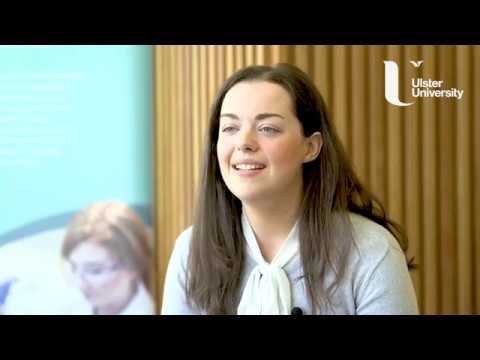 Completing the MRes provided me with a lot of different skills, particularly in research methods and lab skills.
Michelle Clements Clements - MRes - Life and Health Sciences
Watch Video
---
Throughout my PhD I've been provided with continuous support and guidance by my supervisors and the staff at the University.I've also received many opportunities to further enhance my professional development in the form of teaching experience and presenting my work at conferences which will aid in my pursuit of a career in academia or industry.
William Crowe
---