---
Summary
Background to the project:
When the clear window at the front of the eye, known as the cornea, is damaged by injury or disease (including hereditary genetic disease, passed from parents to their children), it can become less transparent causing loss of sight and, at times, blindness. If the cornea becomes too damaged the only treatment available is a corneal transplant from a donor eye. Depending upon which part of the cornea is damaged, all or part of it can be replaced.
However, like all organ donations, there is a shortage of donated eyes. Furthermore, as with any intraocular surgery, there are significant inherent risks, which include the potential of a blinding infection, or subsequent rejection or failure of the graft with time. After 10 years almost half of corneal transplants will have failed meaning that the patient will need another transplant. The risk of rejection increases with subsequent transplants. It is possible to remove a small number of corneal epithelial cells from a patient's eye and grow sufficient numbers of them in the laboratory to transplant them back onto the eye.
Our laboratory has shown it is possible to correct serious genetic defects within these cells while they are growing in the laboratory, allowing the patient's own, now healthy normal cells to be placed back on the eye to restore vision.
Methods to be used:
The successful candidate will conduct cutting-edge research in state-of-the art facilities and gain wide experience in a variety of cell and molecular biology techniques. Samples from patients with and without corneal disease and established mouse models of corneal disease are already available. The student will join a group with both national and international collaborations that will allow pursuit of research towards the prevention of this debilitating disease.
Objectives of the Research:
CRISPR/Cas9 is a bacterial enzyme that can be used for genome engineering with unprecedented potential for gene therapy. Its advantage over previous technology is that it is easily reprogrammed, by simply changing a short stretch (20 bases) of RNA sequence, to cut DNA at different positions in the genome, depending on the target one wishes to edit. It can be used to knockout a gene, repair an error or direct the delivery of a therapeutic gene to a specified location.
This project has two aims
1.To test the ability of CRISPR/Cas9 gene editing to prevent the development of corneal disease using, as a model of corneal disease, mice which have been genetically engineered to develop different forms of the human disease.
2.To develop safe and effective methods and materials to get this treatment to the cells that need it in the eye.
Skills required of applicant:
The applicant should have experience of undertaking a research project, good communication and organisational skills, experience of effective team working and an ability and willingness to learn new skills and techniques, undertake scientific writing and to travel. Applications are welcomed from both medical and non- medical graduates.
References:
https://pure.ulster.ac.uk/en/persons/tara-moore/publications/
---
Essential criteria
Upper Second Class Honours (2:1) Degree or equivalent from a UK institution (or overseas award deemed to be equivalent via UK NARIC)
Sound understanding of subject area as evidenced by a comprehensive research proposal
---
Desirable Criteria
If the University receives a large number of applicants for the project, the following desirable criteria may be applied to shortlist applicants for interview.
First Class Honours (1st) Degree
Masters at 65%
Research project completion within taught Masters degree or MRES
Practice-based research experience and/or dissemination
Experience using research methods or other approaches relevant to the subject domain
Work experience relevant to the proposed project
Publications - peer-reviewed
Experience of presentation of research findings
A comprehensive and articulate personal statement
Relevant professional qualification and/or a Degree in a Health or Health related area
---
Funding
Vice Chancellors Research Scholarships (VCRS)

The scholarships will cover tuition fees and a maintenance award of £14,777 per annum for three years (subject to satisfactory academic performance). Applications are invited from UK, European Union and overseas students.

DFE

The scholarship will cover tuition fees at the Home rate and a maintenance allowance of £ 14,777 per annum for three years. EU applicants will only be eligible for the fees component of the studentship (no maintenance award is provided).  For Non EU nationals the candidate must be "settled" in the UK.
---
Other information
---
The Doctoral College at Ulster University
---
Reviews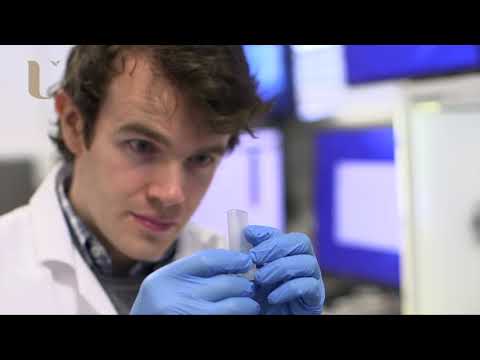 My experience has been great and the people that I have worked with have been amazing
Kieran O'Donnell - 3D printing of biological cells for tissue engineering applications
Watch Video
---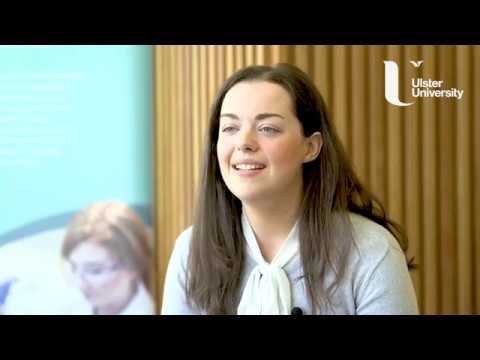 Completing the MRes provided me with a lot of different skills, particularly in research methods and lab skills.
Michelle Clements Clements - MRes - Life and Health Sciences
Watch Video
---
Throughout my PhD I've been provided with continuous support and guidance by my supervisors and the staff at the University.I've also received many opportunities to further enhance my professional development in the form of teaching experience and presenting my work at conferences which will aid in my pursuit of a career in academia or industry.
William Crowe
---