---
Summary
Disruption and deregulation of the microvascular architecture is a common pathogenic mechanism in the progression of numerous chronic diseases including cardiovascular disease cancer and Alzheimer's disease (AD). A direct relationship can be readily observed between microvascular pathology and cognitive decline1,2.
Of significant interest in this regard, are recent micro-vascular casting studies in a murine model of Alzheimer's which demonstrated that treatment with the drug liraglutide can return microvascular pathology to a wild-type state and improve cognition3,4. Berries have positive effects on aspects of cognition that cannot be fully explained by effects on either neurogenesis or inflammation5,6.
Given the anti-angiogenic activity of berry polyphenols, it is probable that raspberry polyphenols could ameliorate cerebral microvascular pathology and as a result improve cognition. To address this question, we will determine whether a diet rich in raspberries can reverse the microvascular pathological changes, beta-amyloid plaque formation and cognitive decline observed in the APP/PS-1 transgenic model of Alzheimer's disease.
References
[1] Bouras et al (2006). J Neuropathol Exp Neurol 65 235–244.
[2] Kitaguchi et al (2007) Neurosci Lett 417,128–131.
[3] Kelly et al (2015) Microcirculation 22, 133-45.
[4] McClean et al (2011). J. Neurosci 31, 6587-6594.
[5] Carey et al (2017). Nutr Neurosci 20,:238-245
[6] Medda et al P (2015). Microvasc Res 97, 167-180.
---
Essential criteria
Upper Second Class Honours (2:1) Degree or equivalent from a UK institution (or overseas award deemed to be equivalent via UK NARIC)
Sound understanding of subject area as evidenced by a comprehensive research proposal
---
Desirable Criteria
If the University receives a large number of applicants for the project, the following desirable criteria may be applied to shortlist applicants for interview.
First Class Honours (1st) Degree
Masters at 65%
Research project completion within taught Masters degree or MRES
Practice-based research experience and/or dissemination
Experience using research methods or other approaches relevant to the subject domain
Work experience relevant to the proposed project
Publications - peer-reviewed
Experience of presentation of research findings
A comprehensive and articulate personal statement
Relevant professional qualification and/or a Degree in a Health or Health related area
---
Funding
Vice Chancellors Research Scholarships (VCRS)

The scholarships will cover tuition fees and a maintenance award of £14,777 per annum for three years (subject to satisfactory academic performance). Applications are invited from UK, European Union and overseas students.

DFE

The scholarship will cover tuition fees at the Home rate and a maintenance allowance of £ 14,777 per annum for three years. EU applicants will only be eligible for the fees component of the studentship (no maintenance award is provided).  For Non EU nationals the candidate must be "settled" in the UK.
---
Other information
---
The Doctoral College at Ulster University
---
Reviews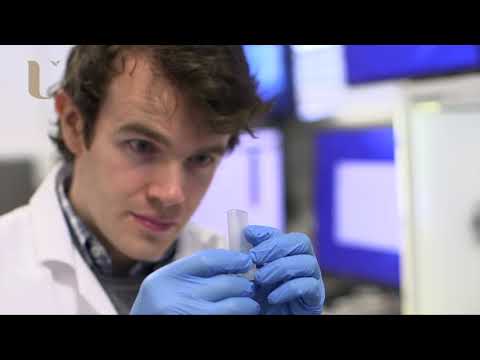 My experience has been great and the people that I have worked with have been amazing
Kieran O'Donnell - 3D printing of biological cells for tissue engineering applications
Watch Video
---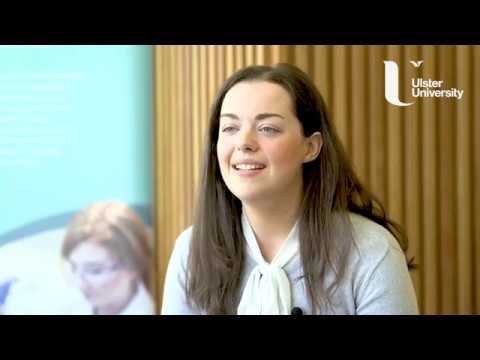 Completing the MRes provided me with a lot of different skills, particularly in research methods and lab skills.
Michelle Clements Clements - MRes - Life and Health Sciences
Watch Video
---
Throughout my PhD I've been provided with continuous support and guidance by my supervisors and the staff at the University.I've also received many opportunities to further enhance my professional development in the form of teaching experience and presenting my work at conferences which will aid in my pursuit of a career in academia or industry.
William Crowe
---