---
Summary
Vitamin D is essential for calcium and phosphate metabolism and plays a major role in bone health(1). Research has also shown that vitamin D has other non-skeletal roles including muscle function, immune regulation, brain development and anti-cancer effects(2). The primary source of vitamin D is via sun exposure, with limited rich dietary sources available. Ensuring optimal vitamin D status is now a recognised worldwide public health problem(3) and strategies are needed to reduce deficiency and insufficiency as well as prevent excess intake.
In July 2016, the UK Scientific Advisory Committee on Nutrition (SACN) published new guidelines on vitamin D, recommending a reference nutrient intake (RNI) of 10µg of vitamin D per day throughout the year for everyone in the population aged 4 years and older(4). This intake refers to all dietary sources of vitamin D including: natural food sources, fortified foods and supplements.
Currently there is a paucity of data from randomised controlled trials to inform specific dietary requirements for young children. A safe intake of between 8.5 and 10µg vitamin D/day is supported for this age group albeit no clear guidance exists. Factors such as sun-exposure, diet (including fortififed foods) and optimal need to be considered.
The aim of this proposed PhD is to investigate factors predicting vitamin D status across the lifecycle to inform nutritional policies. The main objectives of this PhD research will be met using a range of research methods, to:
*systematically review the literature to critically evaluate changes in vitamin D status and intake across the lifecycle, with a particular emphasis on the current evidence in children
*determine factors predicting status across the lifecycle (using all available 'biobank' data from previous studies)
*using Geographic Information System (GIS) technology to map vitamin D status of a sample of the population and identify spatial variations that may exist.
*conduct a randomised controlled trial in children to establish the distribution of dietary vitamin D required to maintain vitamin D status throughout wintertime to inform dietary guidelines
The proposed research will extend the vitamin D research expertise of NICHE, building on the existing evidence-base and directly informing the REF Impact Case Study on 'Vitamin D and Health' for Biomedical Sciences.
The PhD researcher appointed to the project will be given every opportunity to maximise on training by participating in relevant workshops, specialist skills sessions, relevant online courses, PhD researcher initiatives and personal development activities organised by the Doctoral College. In addition, the student will be expected and strongly encouraged to prepare and present their research findings when appropriate at national and international conferences.
References
1.Wintermeyer E, Ihle C, Ehnert S, Stöckle U, Ochs G, de Zwart P, Flesch I, Bahrs C, Nussler AK. Crucial Role of Vitamin D in the Musculoskeletal System. Nutrients 2016,1;8(6), 319-335.
2.Wacker M & Holick MF. Vitamin D—Effects on skeletal and extraskeletal health and the need for supplementation. Nutrients 2013,5, 111–148.
3.Hollick MF, Chen TC. Vitamin D deficiency a worldwide problem with health consequences. Am J Clin Nutr 2008;87:10805–68 4.Scientific Advisory Committee on Nutrition (SACN) (July 2016) Vitamin
---
Essential criteria
Upper Second Class Honours (2:1) Degree or equivalent from a UK institution (or overseas award deemed to be equivalent via UK NARIC)
Sound understanding of subject area as evidenced by a comprehensive research proposal
---
Desirable Criteria
If the University receives a large number of applicants for the project, the following desirable criteria may be applied to shortlist applicants for interview.
First Class Honours (1st) Degree
Masters at 65%
Research project completion within taught Masters degree or MRES
Practice-based research experience and/or dissemination
Experience using research methods or other approaches relevant to the subject domain
Work experience relevant to the proposed project
Publications - peer-reviewed
Experience of presentation of research findings
A comprehensive and articulate personal statement
Relevant professional qualification and/or a Degree in a Health or Health related area
---
Funding
Vice Chancellors Research Scholarships (VCRS)

The scholarships will cover tuition fees and a maintenance award of £14,777 per annum for three years (subject to satisfactory academic performance). Applications are invited from UK, European Union and overseas students.

DFE

The scholarship will cover tuition fees at the Home rate and a maintenance allowance of £ 14,777 per annum for three years. EU applicants will only be eligible for the fees component of the studentship (no maintenance award is provided).  For Non EU nationals the candidate must be "settled" in the UK.
---
Other information
---
The Doctoral College at Ulster University
---
Reviews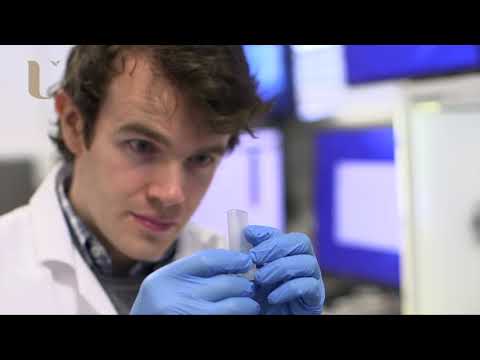 My experience has been great and the people that I have worked with have been amazing
Kieran O'Donnell - 3D printing of biological cells for tissue engineering applications
Watch Video
---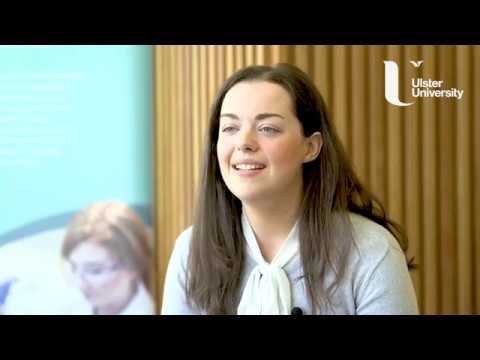 Completing the MRes provided me with a lot of different skills, particularly in research methods and lab skills.
Michelle Clements Clements - MRes - Life and Health Sciences
Watch Video
---
Throughout my PhD I've been provided with continuous support and guidance by my supervisors and the staff at the University.I've also received many opportunities to further enhance my professional development in the form of teaching experience and presenting my work at conferences which will aid in my pursuit of a career in academia or industry.
William Crowe
---