---
Summary
Cancer therapy is currently undergoing a revolution due to the discovery of immune checkpoint therapy, as reflected in this year's Nobel Prize for medicine [see ref1 for a highly readable account from the Nobel Academy]. This is based around up-regulating the body's own immune response to the tumour. The promise of this new approach is that it can result in complete remission in a substantial fraction of cancer cases, even those previously very hard to treat.
The enormous success of immune checkpoint therapy in responsive tumours has meant that the focus has now shifted to identifying ways to "prime" non-responsive tumours so that they become amenable to the therapy. Epigenetic modifying agents (EMA) are a leading candidate for this, as recent work(refs in 2) has shown that co-treating with EMA can improve response to immune checkpoint therapy. Our lab has an internationally recognised profile in epigenetics and a long history of publication in cancer and epigenetics (eg ref3).
We have great familiarity with EMA such as the drug DAC, as well as having generated a number of model systems with epigenetic alterations, for the study of cancer as well as fundamental science. In particular, we have recently been examining the effects of DAC on human cell lines(refs in 4), as well as comparing this to the direct inhibition of the cells epigenetic machinery. Genome-wide scanning and bioinformatics analysis has led us to discover a novel pathway for up-regulation of the innate immune response in human cells using EMA, which we have tested functionally in the lab and find to be a valuable new avenue for exploration.
We now wish to recruit a motivated, hard-working student with a good background in cell biology/genetics/molecular biology and a strong desire to learn new techniques. In turn, we will provide training in a range of cutting-edge approaches, including bioinformatics, pyrosequencing, cell culture and transgenics. They will join a team working on a range of model systems including our genetically altered cell lines, CRISPR models and bespoke computer algorithms. The student will be provided with training and support, and will be expected to drive their project forward with the help and guidance of more senior lab members and our collaborators on this project, which include world-leading centres such as the SIBS institute in Shanghai (ref 5) and the CCRCB at Queens' (ref 6). Previous graduates have found their skills in high demand in both cancer research and in other science careers.
1.Nobel Prize in Medicine 2018: Immune checkpoint therapy
2.Licht Cell 2015 162:938; Chiapinelli et all (same issue, p974)
3.Loughery JE, Dunne PD ….Walsh Hum Mol Genet '14 20:3241
4.O'Neill K, Irwin RE….Walsh Epigenetics & Chromatin 2018 11:12; Mackin SJ, O'Neill K and Walsh Epigenomics 2018
5.Guo F, …..Walsh CP…Xu, G-L Cell Stem Cell 2014 15:447
6.Dunne PD et al, Cancer Immunol Res 2016 4:582
---
Essential criteria
Upper Second Class Honours (2:1) Degree or equivalent from a UK institution (or overseas award deemed to be equivalent via UK NARIC)
Sound understanding of subject area as evidenced by a comprehensive research proposal
---
Desirable Criteria
If the University receives a large number of applicants for the project, the following desirable criteria may be applied to shortlist applicants for interview.
First Class Honours (1st) Degree
Masters at 65%
Research project completion within taught Masters degree or MRES
Practice-based research experience and/or dissemination
Experience using research methods or other approaches relevant to the subject domain
Work experience relevant to the proposed project
Publications - peer-reviewed
Experience of presentation of research findings
A comprehensive and articulate personal statement
Relevant professional qualification and/or a Degree in a Health or Health related area
---
Funding
Vice Chancellors Research Scholarships (VCRS)

The scholarships will cover tuition fees and a maintenance award of £14,777 per annum for three years (subject to satisfactory academic performance). Applications are invited from UK, European Union and overseas students.

DFE

The scholarship will cover tuition fees at the Home rate and a maintenance allowance of £ 14,777 per annum for three years. EU applicants will only be eligible for the fees component of the studentship (no maintenance award is provided).  For Non EU nationals the candidate must be "settled" in the UK.
---
Other information
---
The Doctoral College at Ulster University
---
Reviews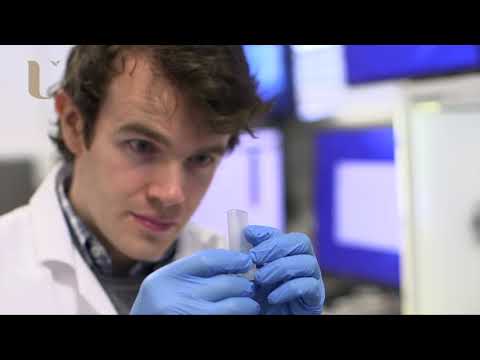 My experience has been great and the people that I have worked with have been amazing
Kieran O'Donnell - 3D printing of biological cells for tissue engineering applications
Watch Video
---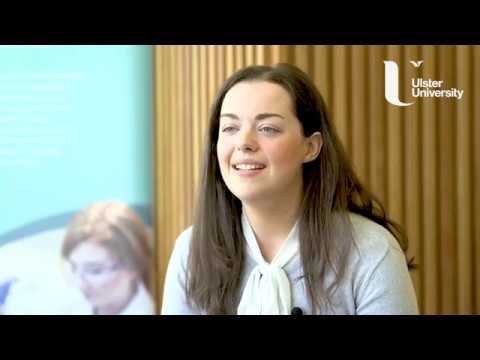 Completing the MRes provided me with a lot of different skills, particularly in research methods and lab skills.
Michelle Clements Clements - MRes - Life and Health Sciences
Watch Video
---
Throughout my PhD I've been provided with continuous support and guidance by my supervisors and the staff at the University.I've also received many opportunities to further enhance my professional development in the form of teaching experience and presenting my work at conferences which will aid in my pursuit of a career in academia or industry.
William Crowe
---