---
Summary
Diets rich in (poly)phenols are recognised as having beneficial roles in health and the prevention of a wide range of chronic diseases1. Flavan-3-ols are the major class of flavonoids in the human diet, present in tea, red wine, cocoa and berries. These flavan-3-ols have limited systemic bioavailability and growing evidence indicates that it is colonic catabolites of these compounds, namely, phenyl-ᵧ-valerolactones (PVLs) and their related phenylvaleric acids (PVAs), that exert health effects in vivo2.
Despite their presumed importance, these gut microbiota-derived compounds are not well studied in terms of their microbial catabolism nor the resultant biological activity of PVLs and PVAs2. To address this shortfall, we will use a proven ex vivo strategy already successful in identifying novel and physiological relevant (poly)phenols from berry fruits3.
We will comprehensively determine the metabolic fate of a source of dietary flavan-3-ols following human consumption in a group of ileostomy patients4 and determine the amount of dietary flavan-3-ols that would enter the colon. Using our novel ex-vivo model3, in collaboration with the University of Parma (Prof D Del Rio), we will investigate the role of the colonic microbiota in formation of phenyl- ᵧ -valerolactones (PVLs) and their related phenylvaleric acids (PVAs), using UHPLC-ESI-MSn 5, as a function of both time and metabotype6.
Ultimately this will enable determination of the impact of these gut metabolites on models of bioactivity relevant to gastrointestinal health3,7.
References
1.Del Rio D, Rodriguez-Mateos A, Spencer JP et al. (2013) Antioxid Redox Signal 18,1818-1892
2.Mena P, Bresciani L, Brindani et al. (2018) Natural Product Reportc) DOI: 10.1039/c8np00062j
3.McDougall GJ, Allwood JW, Pereira-Caro G etal (2017) Mol Nutr Food Res. 2017 Feb;61(2). doi: 10.1002/mnfr.201600327
4.McDougall GJ, Conner S, Pereira-Caro G et al.(2014). J Agric Food Chem. 2014, 30,7631-7641
5.Brindani N, Mena P, Calani L et al. (2017) Mol Nutr Food Res 61(9). doi: 10.1002/mnfr.201700077.
6.Espín JC, González-Sarrías A, Tomás-Barberán FA. (2017) Biochem Pharmacol.; 139:82-93.
7.Brown EM, Nitecki S, Pereira-Caro G, et al (2014). Biofactors., 40, 611-623
---
Essential criteria
Upper Second Class Honours (2:1) Degree or equivalent from a UK institution (or overseas award deemed to be equivalent via UK NARIC)
Sound understanding of subject area as evidenced by a comprehensive research proposal
---
Desirable Criteria
If the University receives a large number of applicants for the project, the following desirable criteria may be applied to shortlist applicants for interview.
First Class Honours (1st) Degree
Masters at 65%
Research project completion within taught Masters degree or MRES
Practice-based research experience and/or dissemination
Experience using research methods or other approaches relevant to the subject domain
Work experience relevant to the proposed project
Publications - peer-reviewed
Experience of presentation of research findings
A comprehensive and articulate personal statement
Relevant professional qualification and/or a Degree in a Health or Health related area
---
Funding
Vice Chancellors Research Scholarships (VCRS)

The scholarships will cover tuition fees and a maintenance award of £14,777 per annum for three years (subject to satisfactory academic performance). Applications are invited from UK, European Union and overseas students.

DFE

The scholarship will cover tuition fees at the Home rate and a maintenance allowance of £ 14,777 per annum for three years. EU applicants will only be eligible for the fees component of the studentship (no maintenance award is provided).  For Non EU nationals the candidate must be "settled" in the UK.
---
Other information
---
The Doctoral College at Ulster University
---
Reviews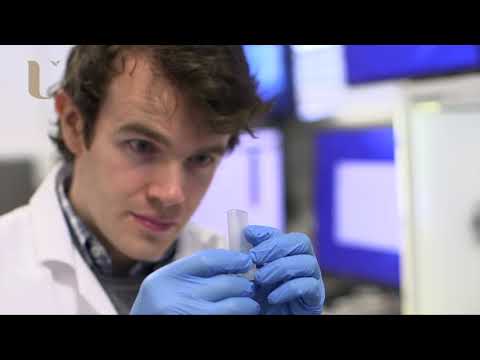 My experience has been great and the people that I have worked with have been amazing
Kieran O'Donnell - 3D printing of biological cells for tissue engineering applications
Watch Video
---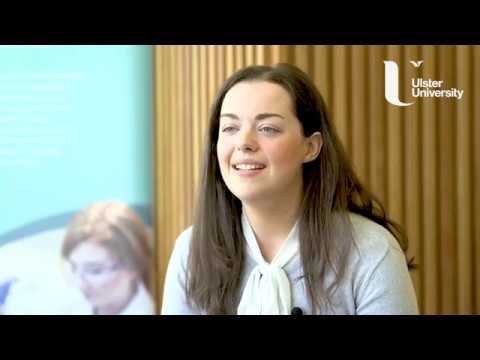 Completing the MRes provided me with a lot of different skills, particularly in research methods and lab skills.
Michelle Clements Clements - MRes - Life and Health Sciences
Watch Video
---
Throughout my PhD I've been provided with continuous support and guidance by my supervisors and the staff at the University.I've also received many opportunities to further enhance my professional development in the form of teaching experience and presenting my work at conferences which will aid in my pursuit of a career in academia or industry.
William Crowe
---