---
Summary
The human skin microbiome is highly complex and is composed of a multiplicity of different species from a somewhat restricted range of genera. The skin microbiome is made more complex by the fact that different areas of the body have a different flora dependent on the different conditions. Thus there are dry areas, such as the arm and leg surfaces, there are moist areas created in folded areas of skin and sebaceous areas where lipophilic bacteria predominate. Although the skin microbiome does contain some potentially pathogenic bacteria most of the members of the microbiome are neutral or beneficial in that they interact with the skin immune system and help to prevent infection.
Many of the companies involved in manufacturing personal care products, such as cosmetics, shampoos, toothpaste, mouthwashes and skin care creams are actively investigating the replacement of chemical surfactants in their products with biosurfactants produced from renewable resources. Surfactants are critical ingredients in many product formulations as they provide emulsification activity to allow aqueous and oily phases to be mixed.
This project will focus on the potential use of microbial biosurfactants such as rhamnolipids and sophorolipids in skin care products. One key feature of microbial biosurfactants is that they have additional bioactivities, such as antibacterial, anticancer and possibly anti-inflammatory which sets them apart from many of the purely chemical surfactants.
In this project the objective will be to determine whether prolonged use of a skin care product containing microbial biosurfactants could produce significant shifts in the composition of the skin microbiome that may be detrimental to health. The approach will involve the use of individual and mixed biosurfactants against skin microbial populations.
The project will concentrate on the flora of dry skin areas and will involve organisms such as Propionibacterium acnes, Corynebacterium tuberculostearicum and various species of Streptococcus and Staphylococcus. The experimental approaches will include the use of molecular methods together with conventional culture methods using the Leeds Skin Model (Labskin) (Bojar RA, 2015 Applied In Vitro Toxicology 1, 165-171 doi:10.1089/aivt.2015.0002).
---
Essential criteria
Upper Second Class Honours (2:1) Degree or equivalent from a UK institution (or overseas award deemed to be equivalent via UK NARIC)
Sound understanding of subject area as evidenced by a comprehensive research proposal
---
Desirable Criteria
If the University receives a large number of applicants for the project, the following desirable criteria may be applied to shortlist applicants for interview.
First Class Honours (1st) Degree
Masters at 65%
Research project completion within taught Masters degree or MRES
Practice-based research experience and/or dissemination
Experience using research methods or other approaches relevant to the subject domain
Work experience relevant to the proposed project
Publications - peer-reviewed
Experience of presentation of research findings
A comprehensive and articulate personal statement
Relevant professional qualification and/or a Degree in a Health or Health related area
---
Funding
Vice Chancellors Research Scholarships (VCRS)

The scholarships will cover tuition fees and a maintenance award of £14,777 per annum for three years (subject to satisfactory academic performance). Applications are invited from UK, European Union and overseas students.

DFE

The scholarship will cover tuition fees at the Home rate and a maintenance allowance of £ 14,777 per annum for three years. EU applicants will only be eligible for the fees component of the studentship (no maintenance award is provided).  For Non EU nationals the candidate must be "settled" in the UK.
---
Other information
---
The Doctoral College at Ulster University
---
Reviews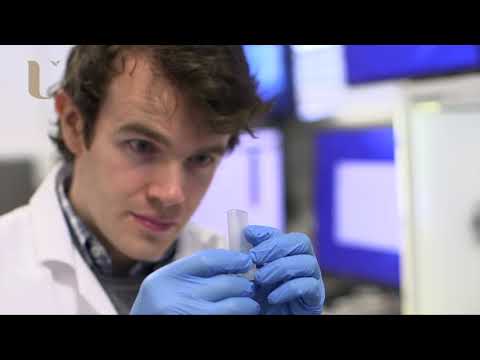 My experience has been great and the people that I have worked with have been amazing
Kieran O'Donnell - 3D printing of biological cells for tissue engineering applications
Watch Video
---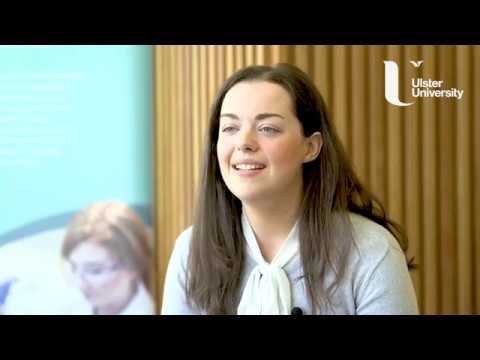 Completing the MRes provided me with a lot of different skills, particularly in research methods and lab skills.
Michelle Clements Clements - MRes - Life and Health Sciences
Watch Video
---
Throughout my PhD I've been provided with continuous support and guidance by my supervisors and the staff at the University.I've also received many opportunities to further enhance my professional development in the form of teaching experience and presenting my work at conferences which will aid in my pursuit of a career in academia or industry.
William Crowe
---