---
Summary
Oral delivery of insulin may significantly improve the quality of life of diabetes patients who routinely receive insulin injections. In fact, compared with this administration route, oral delivery of insulin in diabetes treatment offers many advantages: higher patient compliance, rapid hepatic insulinisation, and avoidance of peripheral hyperinsulinemia and other possible adverse effects such as hypoglycemia and weight gain. However, the oral delivery of insulin remains a challenge because its passage from the gut to blood and target tissues is extremely limited.
The main barriers faced by insulin and other possible peptide therapeutics in the gastrointestinal tract are degradation by proteolytic enzymes and lack of transport across the intestinal epithelium. Several strategies to deliver insulin orally have been proposed, but without much clinical or commercial success.
We have created a method of efficiently delivering drugs into cells by targeting a ubiquitous sugar type (heparan sulphate expressed on cell membranes with a cell penetrating peptide (CPP) (Dixon et al., PNAS 19: E291-299; 2016). The delivery system is known as glycosaminoglycan-binding enhanced transduction (GET). This technology is patented by the University of Nottingham and its present application to diabetes therapeutics is a joint venture with Ulster.
This project will exploit GET peptides to promote the intracellular transduction of insulin (and other therapeutic peptides such as GLP-1) and subsequent release into the systemic circulation. We have exciting preliminary data showing modification of GET with transcytosis peptides can improve insulin delivery through biological barriers and in diabetic mice.
The core objectives of this research are:
*Optimise the GET peptide and insulin combination for optimal reduction in blood glucose
*Optimise the regime for oral delivery of oral insulin formulation
*Determine any toxicity or gastroenterological effect of oral insulin delivery
*Explore application to other diabetes therapeutic peptides such as GLP-1
*Integrate insulin delivery system with other gut peptides for therapeutic application
Training and use of a wide range of methods will be provided including HPLC purification of synthetic peptides, mass-spectrometry, in vitro insulin action/secretion studies using BRIN-BD11 or 3T3 cells, glucose assays, insulin, glucagon and GLP-1 immunoassays. Acute and long-term animal studies will involve assessing the effects of insulin-GET peptides administered subcutaneously (control) and both orally and intra-jejunally in streptozotocin-diabetic mice and other models of diabetes.
Pharmacokinetic assessment of peptide concentration and biological action, peptide-dose responses, glucose tolerance tests, peptide desensitization studies, blood biochemistry assessments will be performed. Histology, PCR and Western blotting techniques will be carried out on selective tissues (intestine, islets, sites of insulin action) to study the absorption, distribution and effects of regulatory hormone-GET peptides.
We are seeking an applicant with good practical, computer and communication skills plus enthusiasm and commitment to work diligently on all aspects of the research. A background in biomedical or biological sciences, pharmacology or a related subject would be desirable. Informal enquiries to Prof Flatt (pr.flattt@ulster.ac.uk) are welcomed.
---
Essential criteria
Upper Second Class Honours (2:1) Degree or equivalent from a UK institution (or overseas award deemed to be equivalent via UK NARIC)
Sound understanding of subject area as evidenced by a comprehensive research proposal
---
Desirable Criteria
If the University receives a large number of applicants for the project, the following desirable criteria may be applied to shortlist applicants for interview.
First Class Honours (1st) Degree
Masters at 65%
Research project completion within taught Masters degree or MRES
Practice-based research experience and/or dissemination
Experience using research methods or other approaches relevant to the subject domain
Work experience relevant to the proposed project
Publications - peer-reviewed
Experience of presentation of research findings
A comprehensive and articulate personal statement
Relevant professional qualification and/or a Degree in a Health or Health related area
---
Funding
Vice Chancellors Research Scholarships (VCRS)

The scholarships will cover tuition fees and a maintenance award of £14,777 per annum for three years (subject to satisfactory academic performance). Applications are invited from UK, European Union and overseas students.

DFE

The scholarship will cover tuition fees at the Home rate and a maintenance allowance of £ 14,777 per annum for three years. EU applicants will only be eligible for the fees component of the studentship (no maintenance award is provided).  For Non EU nationals the candidate must be "settled" in the UK.
---
Other information
---
The Doctoral College at Ulster University
---
Reviews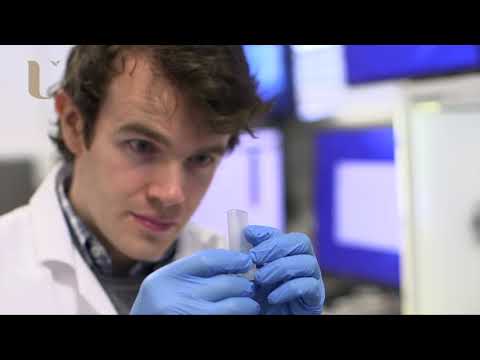 My experience has been great and the people that I have worked with have been amazing
Kieran O'Donnell - 3D printing of biological cells for tissue engineering applications
Watch Video
---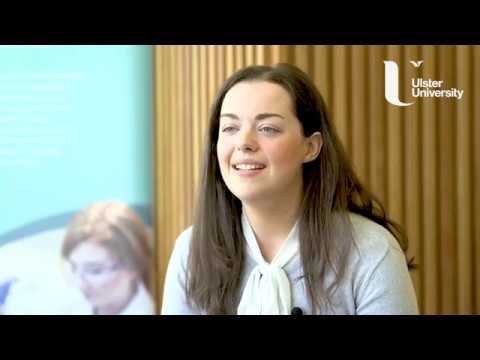 Completing the MRes provided me with a lot of different skills, particularly in research methods and lab skills.
Michelle Clements Clements - MRes - Life and Health Sciences
Watch Video
---
Throughout my PhD I've been provided with continuous support and guidance by my supervisors and the staff at the University.I've also received many opportunities to further enhance my professional development in the form of teaching experience and presenting my work at conferences which will aid in my pursuit of a career in academia or industry.
William Crowe
---