---
Summary
The colonic microbiota is a relatively stable and balanced ecosystem containing 1014 bacteria with each bacteria species possessing an established ecological and nutritional niche. Disruption in the balance of the colonic bacteria composition or activity within the established microbiota (dysbiosis) has been implicated as a potential contributory factor in the pathogenesis of a range of conditions including obesity, type 2 diabetes and cardiovascular disease (Tilg et al. 2014). There is increasing interest in identifying novel dietary strategies to manipulate the composition and metabolism of the microbiota to prevent the progression of dysbiosis associated with chronic disease.
The use of fermentable fibres to modify the microbiota is one approach that has been extensively investigated and there is a need to identify novel fibres (Everard et al. 2013) The high fibre content of seaweeds alongside the evidence to support a role for seaweed consumption in the reduced incidence of metabolic complications such as obesity, dyslipidaemia and type II diabetes (Brown et al. 2013) makes it a plausible candidate as a potential source of fermentable fibres. In vitro studies have demonstrated that the crude extract of Laminaria digitata (LD) can be effectively fermented however, there is a need to investigate the efficacy of food grade LD crude extract in human intervention trials.
This project aims to isolate polysaccharide rich extract from harvest rope cultured LD and assess its fermentability in vitro and subsequently determine its efficacy on markers of health in human intervention trials.
Study 1: Production and characterisation of polysaccharide extract This process will involve: extraction, desalination (membrane filtration and electrodialysis), ethanol precipitation, and spray drying to produce a food grade extract and subsequent nutritional analysis for macronutrients and micronutrients. The crude extract will also undergo depolymerisation treatment to produce low, medium and high molecular weight extracts.
Study 2: Product development and organoleptic testing The LD polysaccharides extract candidates (Untreated LD polysaccharide spray dried extract; low/medium/high MW depolymerised LD polysaccharide spray dried extracts) will be incorporated into a range of foods and produced for sensory analysis and associated focus groups.
Study 3: Prebiotic assessment of functional food using batch culture fermenter systems. The fermentability of the final LD polysaccharide extract enriched food product will be assessed following simulated in vitro digestion using the new 24 vessel batch culture system which will facilitate high throughput analysis on the efficacy of the product. Samples will be collected and the short chain fatty acids (GC-FID) and changes in microbiota composition (next generation sequencing).
Study 4: An investigation into the impact of consuming LD polysaccharide extract enriched food product on markers of metabolic syndrome. This randomised placebo controlled crossover human intervention study will investigate the effect of consuming seaweed polysaccharide enriched food on faecal microbiota composition and associated metabolites and faecal short chain fatty acids. to investigate changes pertinent to biomarkers of metabolic syndrome, including: lipid status (cholesterol and triglycerides), inflammatory status (C-reactive protein and cytokine profile) and markers of glycaemic control (fasting glucose).
References:
Tilg, H. and Moschen, A.R., 2014. Microbiota and diabetes: an evolving relationship. Gut, 63(9), pp.1513-1521.
Everard, A. and Cani, P.D., 2013. Diabetes, obesity and gut microbiota. Best practice & research Clinical gastroenterology, 27(1), pp.73-83.
---
Essential criteria
Upper Second Class Honours (2:1) Degree or equivalent from a UK institution (or overseas award deemed to be equivalent via UK NARIC)
Sound understanding of subject area as evidenced by a comprehensive research proposal
---
Desirable Criteria
If the University receives a large number of applicants for the project, the following desirable criteria may be applied to shortlist applicants for interview.
First Class Honours (1st) Degree
Masters at 65%
Research project completion within taught Masters degree or MRES
Practice-based research experience and/or dissemination
Experience using research methods or other approaches relevant to the subject domain
Work experience relevant to the proposed project
Publications - peer-reviewed
Experience of presentation of research findings
A comprehensive and articulate personal statement
Relevant professional qualification and/or a Degree in a Health or Health related area
---
Funding
Vice Chancellors Research Scholarships (VCRS)

The scholarships will cover tuition fees and a maintenance award of £14,777 per annum for three years (subject to satisfactory academic performance). Applications are invited from UK, European Union and overseas students.

DFE

The scholarship will cover tuition fees at the Home rate and a maintenance allowance of £ 14,777 per annum for three years. EU applicants will only be eligible for the fees component of the studentship (no maintenance award is provided).  For Non EU nationals the candidate must be "settled" in the UK.
---
Other information
---
The Doctoral College at Ulster University
---
Reviews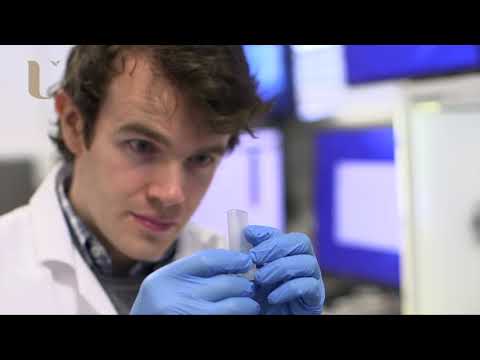 My experience has been great and the people that I have worked with have been amazing
Kieran O'Donnell - 3D printing of biological cells for tissue engineering applications
Watch Video
---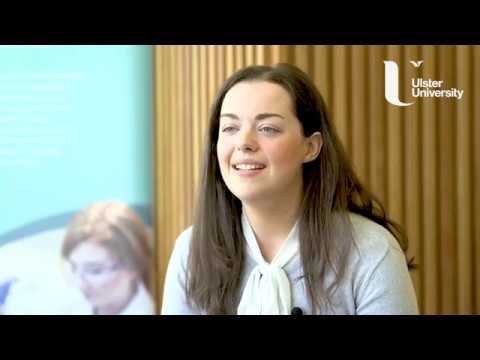 Completing the MRes provided me with a lot of different skills, particularly in research methods and lab skills.
Michelle Clements Clements - MRes - Life and Health Sciences
Watch Video
---
Throughout my PhD I've been provided with continuous support and guidance by my supervisors and the staff at the University.I've also received many opportunities to further enhance my professional development in the form of teaching experience and presenting my work at conferences which will aid in my pursuit of a career in academia or industry.
William Crowe
---